It was the outburst of continuous harassment, 15-year-old swimming champion could not hold on to it anymore and she decided to record the entire incident to bring the truth in front of the world. She is just 15, she has a promising career ahead of her and at this juncture, the coach started taking advantage of her and it was time for her to speak out and tell the entire world about the sexual abuse she was going through.   
Goa woke up to the shocking news of a swimming coach sexually abusing his minor student, on Teachers' Day. The video was filmed by the victim who then uploaded it on social media requesting for help, since nobody was ready to help her, even the police at her hometown denied taking her complaint.   
The swimming coach who hails from Bengal, sexually abusing the teenage girl, also from the same State, has sent social media into a frenzy and the country's sports world has gone into a shock. The 15-year-old medal-winning swimmer, who is back at her home in Bengal, appealed to the general public to please save sports in her video statement, which she uploaded on social media.
"Molestations happen in sports but a few protests. I want to speak out. It has been going on for too long. If I don't speak out, others will suffer," she said. Both the coach Surajit Ganguly and the swimmer are from Bengal. According to sources, the coach was a national swimmer himself. He had a full-time railways job and would train students at a pool in Bengal.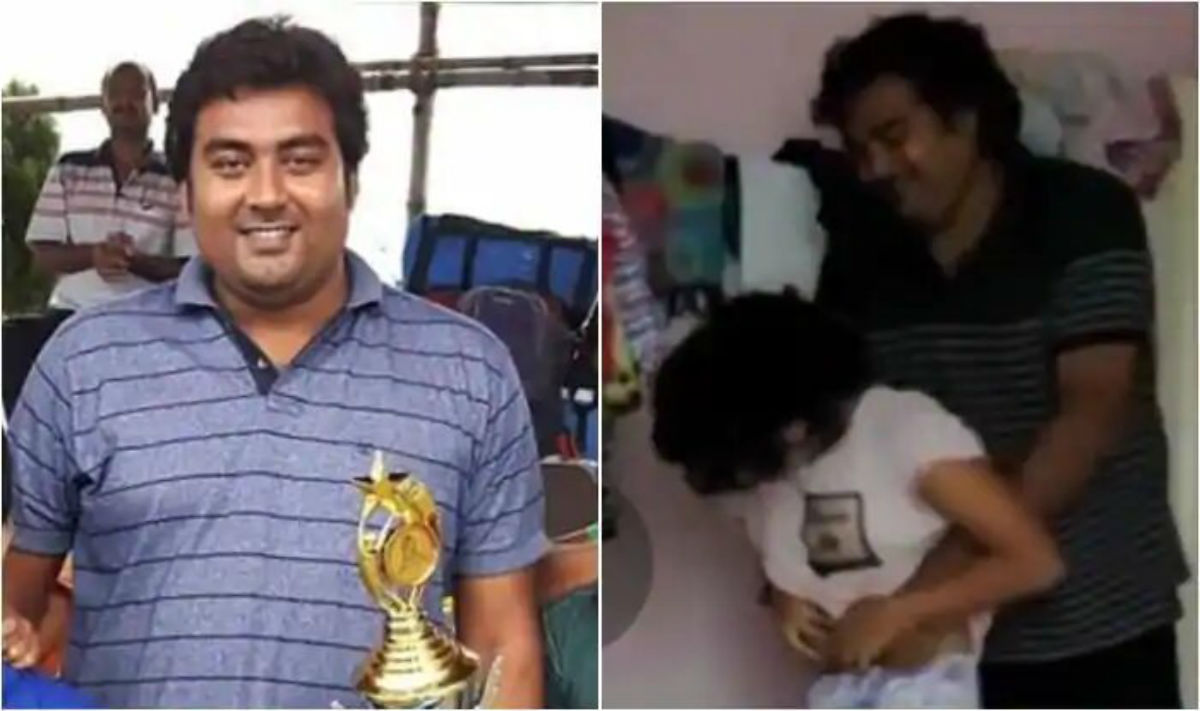 About three years ago, he came under suspicion at the training center. Sources say the relationship between the mother of one of his swimming students and him caused a local scandal and he had to leave. He reportedly went to Bengaluru first and then ended up as a Goa Swimming Federation trainer, approved by the Sports Authority of India.
The victim further added that she was coaching under him for the past 5 years. "I was coaching with him since I was 10 years old. I got good results. He asked me to come to Goa. I went as my father was there most times. But the coach's behavior was horrible,"
"He would touch me, threaten me. Don't tell anyone, he warned. It's between you and your coach, he said. Don't tell your parents. You have a future. He would come to my house. He would misbehave in the pool. I want help," the girl said.
The girl recorded the coach molesting her in her room, on her mobile. The whole incident was captured on video which she uploaded online, pleading for help. Sports Minister Kiren Rijiju has stepped in, the coach Surajit Ganguly has been sacked and barred from any job in the government.
This needs your immediate ATTENTION Sir @KirenRijiju . Swimming coach Surajit Ganguly is allegedly molesting 15 year old swimmer. Just saw disturbing video. Can't share here. pic.twitter.com/NOtG5CdgO7

— Vinod Kapri (@vinodkapri) September 4, 2019
A complaint lodged by the girl at her local police station has been sent to Goa. The police there have filed a case of rape, molestation, and criminal intimidation and also under the strict Protection of Children from Sexual Offences Act.
The girl was very brave in speaking out and her brave actions in recording the wrongs have saved many others from being molested by the coach.
Source: NDTV