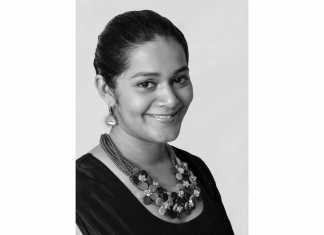 Puja Mapxekar, a cute, bubbly and full of life type of girl and perhaps the youngest fashion designer that Goa has. Within very short span of time Puja has achieved the landmark in the fashion industry of Goa by establishing her label called "KANDIDA". The journey to this success was not easy for Puja it took a lot of efforts and spent sleepless nights to reach where she is today in just one year's time. Unlike the conventional fashion designers Puja does not design only for the rich and famous but according to Puja, her designs are made for the masses. How? You need to read the complete story of Puja here to know about her Endeavors.
A heavy spell of showers was cleaving through the calm September evening as I entered the second-floor apartment in a quiet beachside suburb of Chennai where Hartman de Souza had asked me to meet him. His book, Eat Dust: Greed and Mining in Goa, which I had picked up entirely by chance from a neglected corner of our newsroom reserved for depressing tomes, had left me shocked, angry, and more than a little curious. I had been to Goa a few times, and like almost everybody else, I had come away with the typical clichéd image of a sleepy tourist paradise where people had quirky accents and the alcohol was priced just right. de Souza's book talks of a different side of Goa: of vast open-cast mines belching iron ore and machines eating away at mountains, of rampant environmental destruction and the deafening indifference it has provoked from all quarters.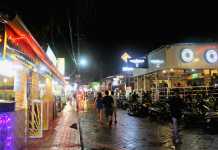 Dubbed as the beach capital of India, Goa is very famous among tourists for its intoxicating nightlife. Though nightlife is not so popular in India, it is very much accepted in Goa, which bears much of the Portuguese influence. Goa is the place to be if you want to let your hair down and enjoy yourself. Goa is a paradise for party goers. Parties are considered to be another name to Goa. This is because the hippie culture which has been present in the state since the 60's. It's not unusual to see Goan families for a night out of fun & merriment. As the sun goes down, the night in Goa comes to life with rave and vibrant parties, the various beaches transform themselves into an altogether different world at night. If you're a party animal than Goa is definitely the place to be. There are plenty to choose from you can sit and listen to the sound of live entertainment or dance your way at one of the many clubs. Regardless of your pleasure, you are bound to have the time of your life.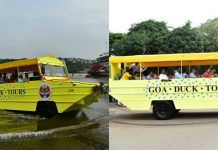 GTDC, also known as Goa Tourism Development Corporation, the autonomous body of the Department of Tourism to handle Marketing and promotion of tourism-related activities in Goa came up with many ambitious projects but, most of them either did not take off or remained dormant due to the lack of foresight and planning. Amphibian Bus Service or Duck Boat project that was launched by the GTDC in the year 2016, unfortunately, is one of them and the bus is standing under the GTDC office at Patto.
Goa's relation with Pakistan is not new as there are several hundreds of properties that belong to Goan Pakistani citizens who had migrated to Pakistan from Goa. More than 30 thousand Goans had migrated to Pakistan in 1964 and settled down in Karachi leaving their hundreds of crores worth of property behind in Goa.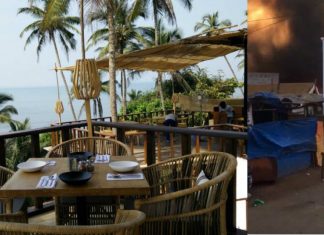 A big 250 seat restaurant run by the celebrity chef Sara Todd caught fire on Wednesday afternoon and before anybody could do anything everything turned into the ashes. How this happened and what exactly caused the fire is a matter of an investigation. Todd first shot to fame in 2014 when she took part in MasterChef Australia, a competitive cooking game show.
Women empowerment is a powerful topic these days. Feminism, gender equality and blurring the lines of gender roles have been the main focus of this decade-long drive. Women are doing more today than they ever have previously, doing the same things that only men used to do and are making progress in every way. Women now bring more than their feminism: they are strong, independent, ambitious and nurturing. They are the equal halves of men and are proudly making a mark in the world. 
Most of you might not have heard his name because he believes in working silently and serving the needy and deprived. Coming from a very poor family, Tarak Arolkar has scaled the heights of success with his sheer determination and hard work and he understands the pain of being poor and destitute. This man has a dream - a dream to make Mapusa a Model Town in Goa as he intends to contest the election from Mapusa Constituency in the forthcoming by polls.    
Anything that we do in excess is not good regardless of how good or bad it is, excessive indulgence into anything leads towards doom of a person and the online multiplayer gaming phenomenon called PUBG (Playerunknown's Battleground) is doing something similar to the kids and youth of Goa.