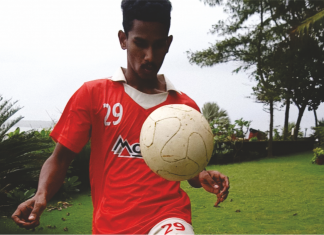 Football is a beautiful game which is celebrated across the world. It is also the game where you can earn the most. But only a few pass through. Besides beaches and sands, Goa is highly associated with football. The Goa Football Association which was called as Associação de Futebol de Goa was founded in 1959 during the Portuguese era. Since then we love football like we love our fish with rice. With the foundation of Hero ISL, new doors of opportunity have opened for the aspiring Goan players to make their passion a profession. We have one such champion among us who, at the age of 8 learnt to play football, and at the age of 18 created history by being the first to graduate from Sporting Clube de Goa (SCG) 2 years back. Meet Akeraj Martins, a young boy from Goa who aspires to make his way in the ISL matches and further represent India for the World Cup.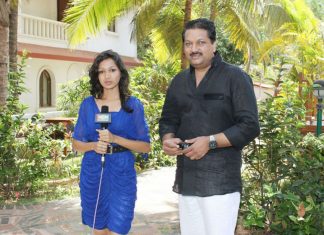 Alirio Saldanha is a name that needs no introduction. He is well-known in the photography fraternity of Goa and around the world. He has to his credit a membership of many prestigious creative and commercial photography institutions that make him a celebrated personality.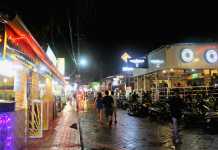 Dubbed as the beach capital of India, Goa is very famous among tourists for its intoxicating nightlife. Though nightlife is not so popular in India, it is very much accepted in Goa, which bears much of the Portuguese influence. Goa is the place to be if you want to let your hair down and enjoy yourself. Goa is a paradise for party goers. Parties are considered to be another name to Goa. This is because the hippie culture which has been present in the state since the 60's. It's not unusual to see Goan families for a night out of fun & merriment. As the sun goes down, the night in Goa comes to life with rave and vibrant parties, the various beaches transform themselves into an altogether different world at night. If you're a party animal than Goa is definitely the place to be. There are plenty to choose from you can sit and listen to the sound of live entertainment or dance your way at one of the many clubs. Regardless of your pleasure, you are bound to have the time of your life.
Goa is a tourist destination and we welcome our guests with the utmost respect, but these guest also needs to understand their limits, otherwise, it becomes a nuisance. Something similar seems to have happened in the case of the domestic tourists arriving in the state these days. They come down to Goa in their private vehicles, buses and set up kitchens and bathrooms in public places, is it acceptable??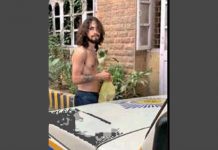 This is one of the shockingly surprising stories wherein a Portuguese national, who was robbed in Goa with all his belongings, was found in Mumbai's Azad Maidan police station. According to the reports, he was found roaming in front of the police station with just a short pant and no shirt on, and when inquired he revealed that he was sent to Mumbai by the Goa Police after he went to the police station with the complaint of getting robbed in Goa just a few days ago. What is the real story behind this? Take a look here…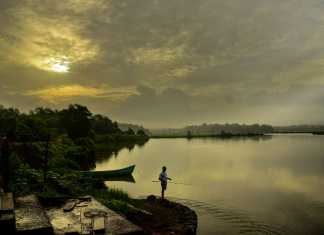 The beautiful island of Divar is surrounded by the Mandovi river, that creates mesmerizing scenes. Due to the abundance of water, the island is lush green. Growing up near the island, I have always found myself being more attracted to the waters of this heavenly island than the usual beaches, also because it is the best place to go for fishing mud crabs, although there are crocodiles lurking in the waters. But not to worry about it, as they are averse and afraid of humans, they will stay away.
The word Code of Conduct comes into the use only during the time of the election, and in very simple words, it means a restriction on various things related to the government and lawmakers during the time of elections. But the question is why this code of conduct comes into the force and how it affects the common man.
Women empowerment is a powerful topic these days. Feminism, gender equality and blurring the lines of gender roles have been the main focus of this decade-long drive. Women are doing more today than they ever have previously, doing the same things that only men used to do and are making progress in every way. Women now bring more than their feminism: they are strong, independent, ambitious and nurturing. They are the equal halves of men and are proudly making a mark in the world. 
Goa's relation with Pakistan is not new as there are several hundreds of properties that belong to Goan Pakistani citizens who had migrated to Pakistan from Goa. More than 30 thousand Goans had migrated to Pakistan in 1964 and settled down in Karachi leaving their hundreds of crores worth of property behind in Goa.