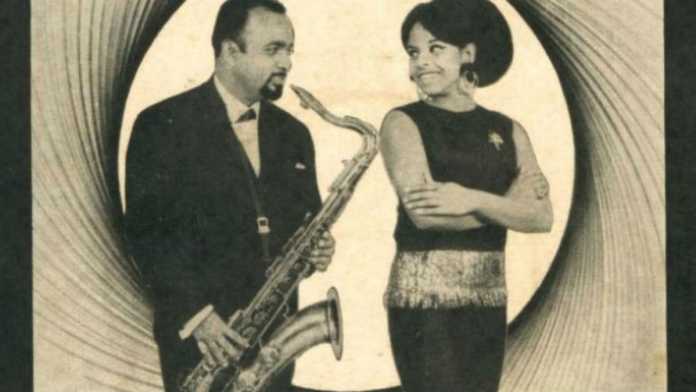 Goan songs have a great work of art and simplicity within them. Over the years people have enjoyed the tunes and lyrics of the Konkani songs sung by famous Goan singers. Not only do these songs bring out the joy in their rhythm, but deep meaning and experience play a mystery role behind them. These songs are sung time and again at different festivals, public gatherings, and Goan weddings. Here are a few songs on the list that will give you an insight of the story behind it.
1. 'Meera-Meera'
 One of the fabulous appreciable songs mesmerized by the Goans and people around the world is 'Meera- Meera'. The folk song dance hit was composed and sung by the famous Goan legend Chris Perry. Meera is a girl's name who seems to be a love interest of a boy who sings this song for her; he is waiting to meet his girl at Mapusa market on a Friday. But unfortunately, she doesn't keep up with her promise. Throughout the chorus, the boy is singing about his wait at the market, while during the verses he reminisces his past of their first meet. The song has deep meaning into it along with a touch of humor. This brings out the actual fun in the music and the catchy tune. Many singers have honorably sung this song after its original composition. 'Meera' remains to be a popular hit till today.
2. Ya Ya Maya Ya
This very song will make you jump and tap your feet reminding you of your mischievous childhood and nursery rhymes. The rhythm itself is so Humpty Dumpty that it makes you shake your hips and sway. At whichever event held in Goa, this song is a must. Its additions to the fun where children hop around, women twist their legs and men enjoy the drinks along with the song in cloud nine. This notorious song was composed and sung by Remo Fernandez, a popular star icon in Goa.  His songs are always said to be funny and joyful, especially since he himself is a jolly good fellow. The song indirectly describes the nature of Humans in a hilarious form.  It speaks about how the stubborn mouse goes to annoy a cat even after being warned, and with one whole gulp the cat catches and eats the mouse. The chorus of the song doesn't intrude the story but welcomes people to visit the beautiful river Maya in Goa. Hence, 'ya ya Maya ya', meaning 'come come to the river come'.
3. Bebdo
Who hasn't heard this breathtaking song!  It one of Goa's favorite hit and the top list number on any occasion. Bebdo is originally sung by none other than our glorious Lorna and composed by legendary Chris Perry. Till date, Lorna thrills singing this own song of hers, while the rest leap from their place. Bebdo has a very catchy tune and the lyrics depict a quick-witted fun.  The song name itself literally means 'Drunkard'. The song speaks about serious issues of a drunkard husband troubling his wife in a casual funny manner. In olden days it was common to portray serious issues in a light-hearted way, in order to make people aware and at the same time control their emotional seriousness to it. Bebdo will always remain a classic forever.
4. Maria Pita Che
This entertaining song is another hit composed by Remo Fernandez. It is a Goan based song but a folk entertainment from Daman (another ex-Portuguese colony in India) in the Portuguese language. The song tells a tale of a girl named Maria, whose father promised the boy to give his daughter's hand in marriage, but cheated and gave Maria to a wealthier suitor who came along. The in dept translation of the song is this: 'Maria's father was a cheater, he promised me to get married to Maria, but later when a wealthier boy approached him, he changed his pledge.' -In the lyrics, the word as a cheater is not said fully; as he always stops with che i.e. 'maria pita che' because he still respects the girl's father.
5. Yo-Yo Catrina by Henry D'souza
This well-liked Konkani number is favored by many Goans and the song had even reached Sri Lanka being as a hot pick among parties and fun gatherings. Henry made history when he recorded the song "Yo-Yo Cathrina" with Helen D'Cruz on HMV label. He is fondly known as Guitar Henry. The song became an instant hit on All India Radio. The song is a conversation between a boy and girl, where he tries to persuade her into liking him by telling her all the different places she will visit with him. This is one of the oldest songs and it has stood powerful enough to melt millions of hearts over the country because it's been jammed with a catchy tune and amusing lyrics that really struck a chord among all music lovers. Today the song is also been used amidst the Goan and Bombay masala hits.
So take your headphones or speaker, relax and enjoy all the folk hits. Do share your thoughts in the comment box below of these beautifully sung tracks by various artists.