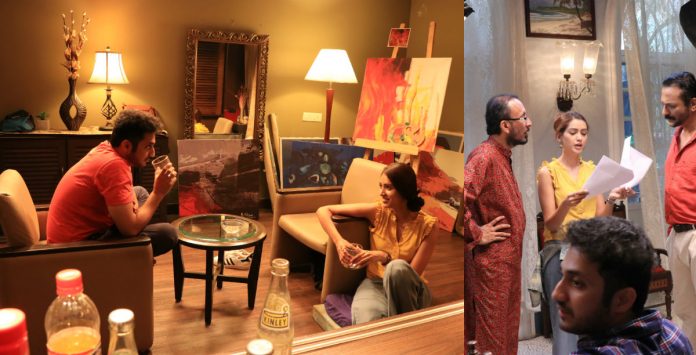 Mr Talak has come up with the idea of making a new flick after quite a long time since his last movie in the year 2014. The most appealing thing about this feature film is that it has a big star cast and the first film made shot simultaneously in two languages. The movie is scheduled to be released in the month of April this year, said Mr Talak.
Miranda House directed by National Award winning director Mr Rajendra Talak is completed and is set to be released in the month of April in all the major theatres in Goa. The film is produced by Rajendra Talak Creations in Konkani and Iris Production in Marathi.
The entire film was shot in Goa at Margao, Betalbatim and Velsao. The cast of the film includes Pallavi Subhash (Ashoka Fame), Milind Gunaji, Sainkeet Kamat, Prince Jacob, John D'Silva, Audhoot Sahakari, Sanjay Talwadkar, Sanjiv Prabhu, Madhavi Desai and Anil Raikar.
Till now Rajendra Talak has directed and produced 6 films Aleesha, Antarnad, Shitu, Saavariyaa.com, O Maria, A Rainy Day and 3 films in Marathi Savalee, Saavariyaa.com and A Rainy Day. 
The lead actor of the film Mr Sainkeet Kamat is a Goan who is well known and loved in Maharashtra and Goa for his roles in popular serials Tujha Majha Breakup (Zee Marathi), Ratris Khel Chale (Zee Marathi), Hya Gojirvanya Gharat (Marathi Play).
He is a Graduate in Theatre Art (Center of Performing Arts, Pune University). This is his debut film in Konkani as well as Marathi.
Milind Gunaji who plays a pivotal role in this movie is Goan origin. Gunaji initially began acting in the 1993 film Papeeha and first gained widespread notice in the 1996's Fareb in the role of inspector. Gunaji has performed in several films since then in different languages like Hindi, Marathi, Telugu, Punjabi, Kannada.
He is the host of the Zee Marathi channel travel show Bhatkanti and has also written 7 books based on his travel and history about various places. This will be his first film in his mother tongue Konkani.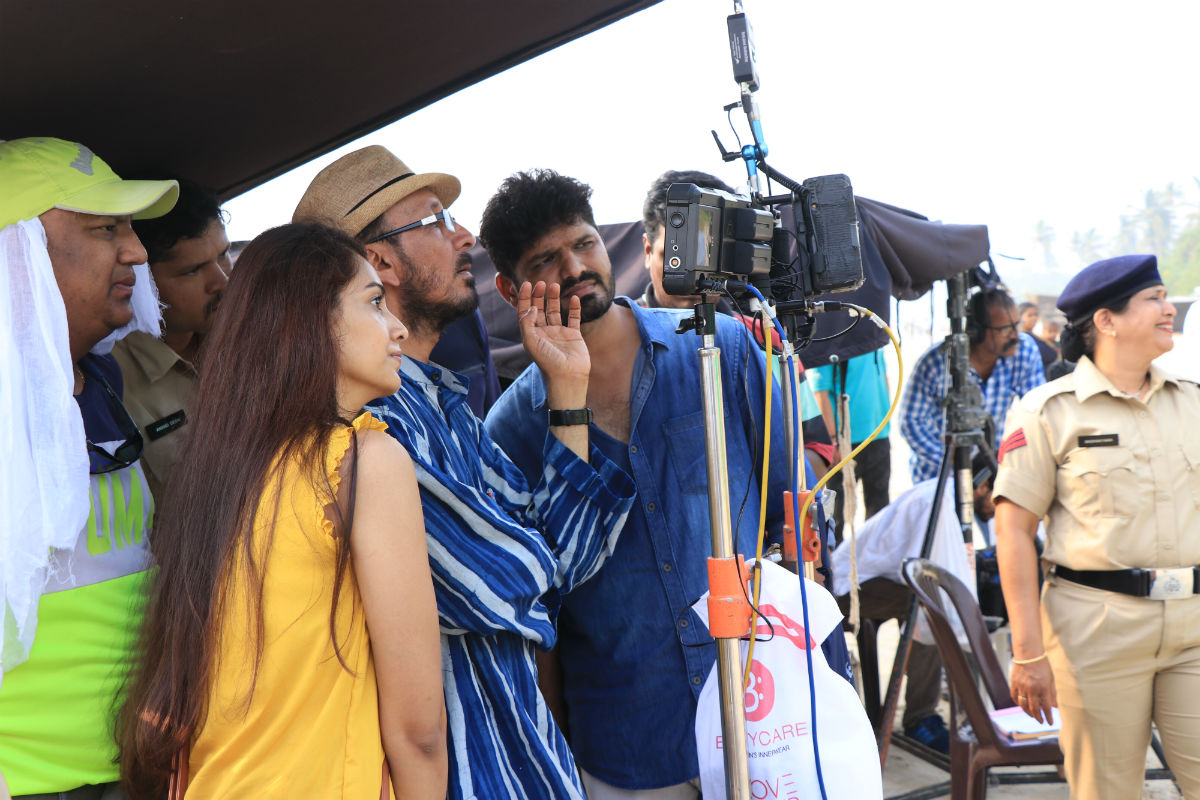 The Cinematographer of Miranda House is Mr. Suraj Kurade a Goan who has made his mark in Gujarati film industry with films like Reva, Chor Bani Thangat Kare, Family Cicus, Gujarati Wedding in Goa, Apne to Dhirubhai to his credit. He has served as a chief assistant DOP of popular films like Queen, Bodyguard, Barfi, Stree and many more.
The film is edited by Vardhan Dhaimodkar a young talent from Goa, an alumni of Film and Television Institute of India Pune (editing Department), graduated from St. Xavier's College- Goa with Mass communication and videography degree. He has served as an assistant editor for the Marathi film Naal.