The New movies and shows coming up on the Netflix will keep you entertained for the whole month of April. The month begins with Abhishek Bachchan's social-comedy film Dasvi, followed by Sakshi Tanwar's crime thriller Mai, both of which are available on OTT. Apatow's pandemic film The Bubble and Anatomy of a Scandal: Limited Series are new additions to Netflix's lineup. Given the abundance of new titles available on the streaming platform this month, here are our best recommendations for you. 
APRIL 1
Apollo 10 1/2: A Space Age Childhood
The animated coming-of-age film directed by Richard Linklater is set in the United States. A man tells stories about his life as a 10-year-old boy in 1969 Houston, weaving nostalgia with a fantastical account of a trip to the moon.
Battle: Freestyle
The film is a sequel to the Norwegian dance film Battle, and it is based on Maja Lunde's book of the same name. Amalie is overjoyed when her and Mikael's dance crew is chosen to compete in Paris, but she is distracted from her goal when she reunites with her estranged mother. Amalie must choose between Mikael's love, her longing for her absent mother, and her passion for dance. What will she become?
The Bubble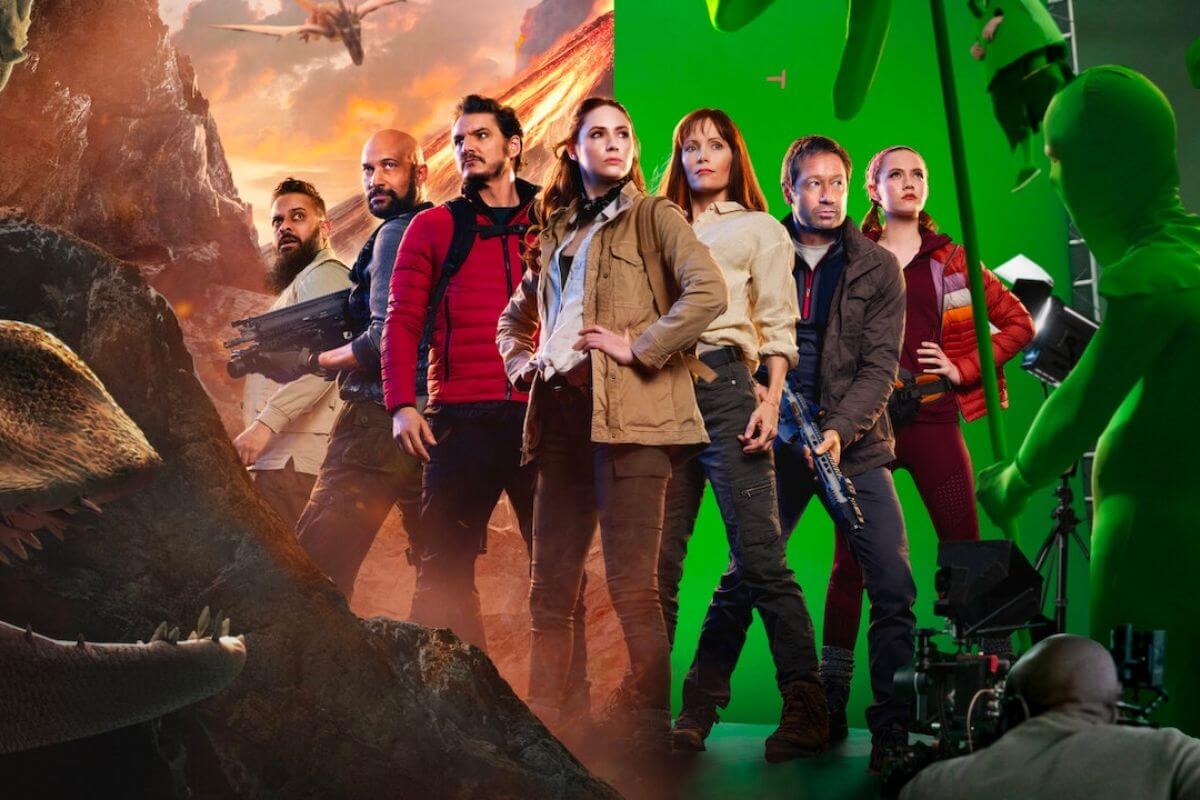 Judd Apatow directs this 2022 American meta comedy film based on a screenplay written by Apatow and Pam Brady. Karen Gillan, Iris Apatow, Pedro Pascal, and Leslie Mann starred in the film. The comedy revolves around a group of actors and actresses who are trapped inside a pandemic bubble at a hotel and are attempting to finish a film.
APRIL 5
Ronny Chieng: Speakeasy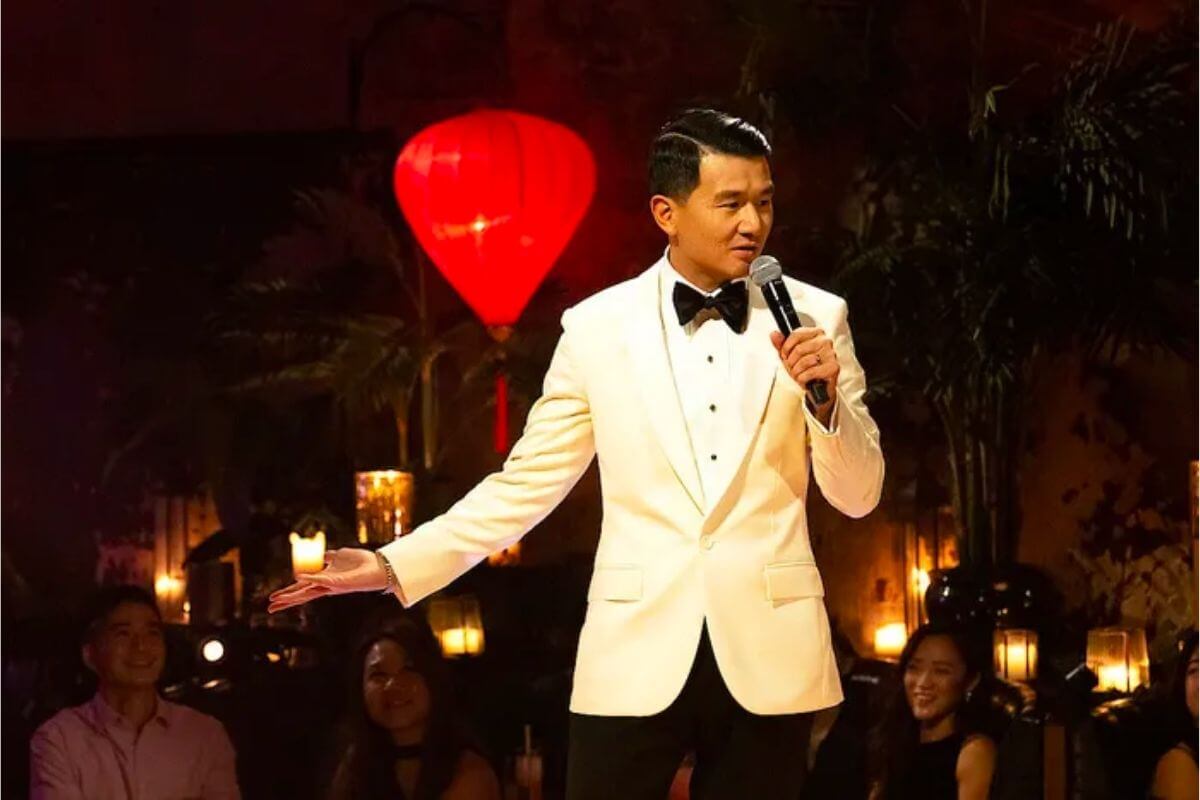 Ronny Chieng will return to Netflix in April for his SECOND standup special. Speakeasy finds a stylish Chieng performing an intimate set at New York City's Chinese Tuxedo bar and restaurant. "With a unique blend of intelligence, rage, and physicality, Ronny shares his take on the pandemic, race relations, cancel culture, and stories from his experiences as an international touring comic," according to the official synopsis.
APRIL 6
Green Mothers' Club: Season 1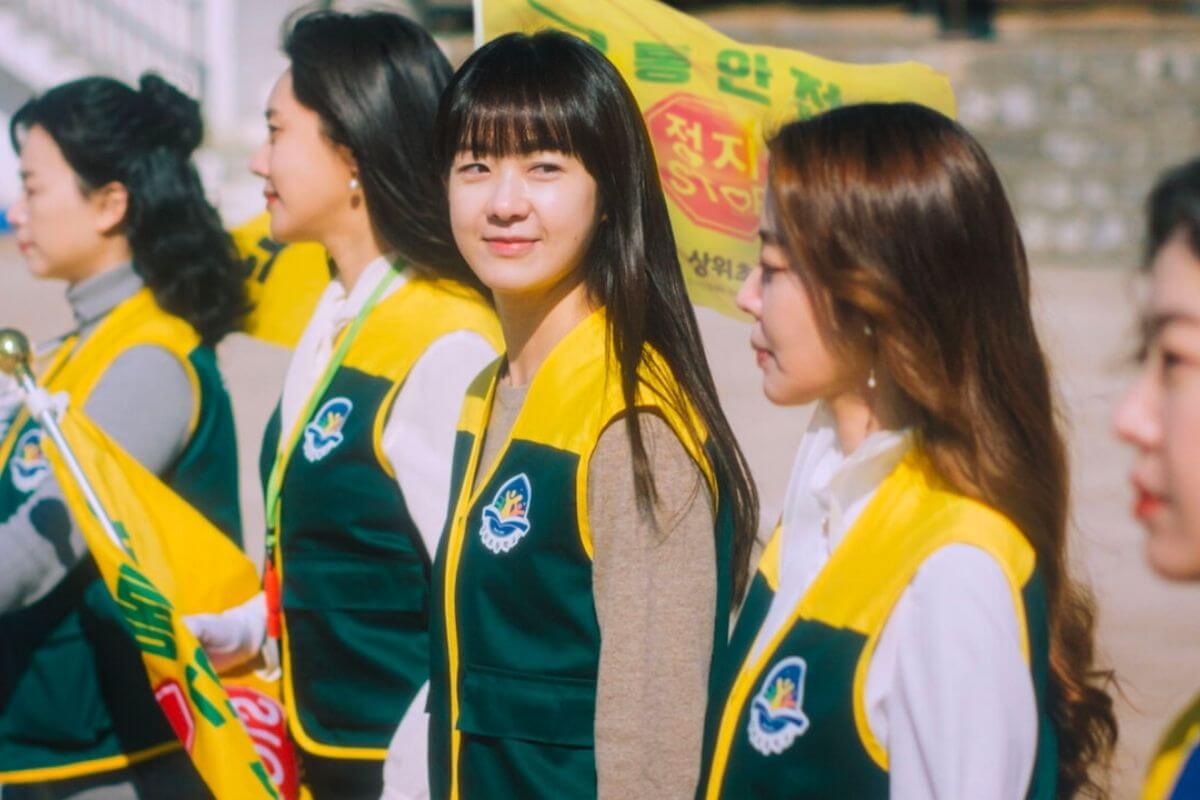 A story about the friendships, motherly love, and growth of five mothers.
The mothers, all of whom have elementary school-aged children, gather around the school. They each have their own complexes that they are unable to overcome. The mothers' friendships develop and they grow as people as they interact with one another. The plot revolves around them and their interactions, growth, and other events. They keep their enemies close and each other close as they watch secrets unravel and unleash their lives.
Jimmy Savile: A British Horror Story: Limited Series
This title is also new to Netflix. Jimmy Savile was one of the most well-known personalities in the United Kingdom, and he embodied the ideal of a philanthropist. Following his death in 2011, an investigation into more than 450 horrifying allegations of sexual assault and abuse was launched. Jimmy Savile, a TV star, enchanted a nation with his eccentricity and philanthropy. Sexual abuse allegations, on the other hand, reveal a shockingly unseen side of his persona.
APRIL 7
Dasvi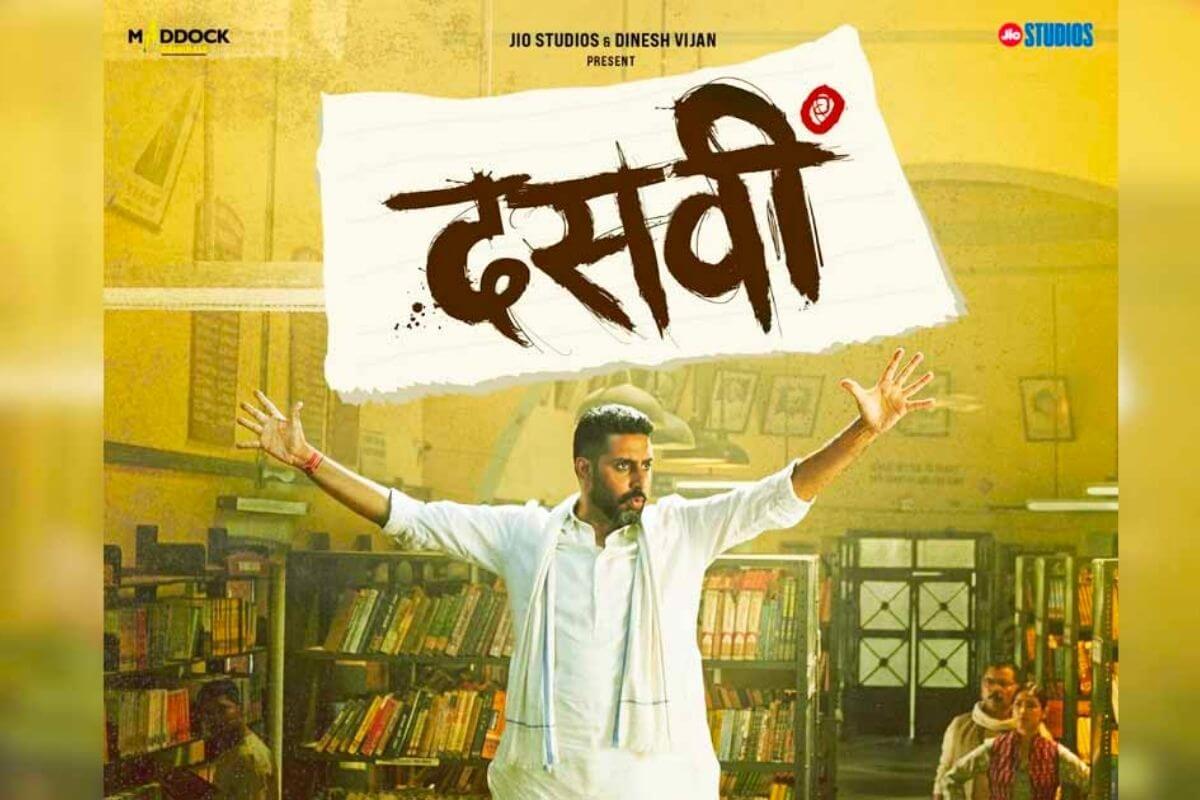 'Dasvi' is a film about Chief Minister Ganga Ram Chaudhary, played by Abhishek Bachchan, who decides to take his 10th class exams while imprisoned. Directed by Abhishek Bachchan and starring Yami Gautam and Nimrat Kaur, is one of Netflix's most anticipated new releases. Haryana CM Ganga Ram Chaudhary, an uneducated and rustic politician, has been arrested for a teacher recruitment scam. While incarcerated, he intends to complete his Class 10th. In his absence, his wife takes over as CM and begins to enjoy the specter of power. He also meets IPS officer Jyoti Deswai, who changes his outlook. Tushar Jalota directed the film.
Senzo: Murder Of A Soccer Star
The five-part documentary focuses on the life of national hero soccer player Senzo Meyiwa and how his mysterious death shocked South Africa. Who did it and why is still unknown. This documentary series delves into the evidence. An investigation has been launched into the shooting death of 30-year-old South African soccer player Senzo Meyiwa in 2014.
APRIL 8
Dirty Lines: Season 1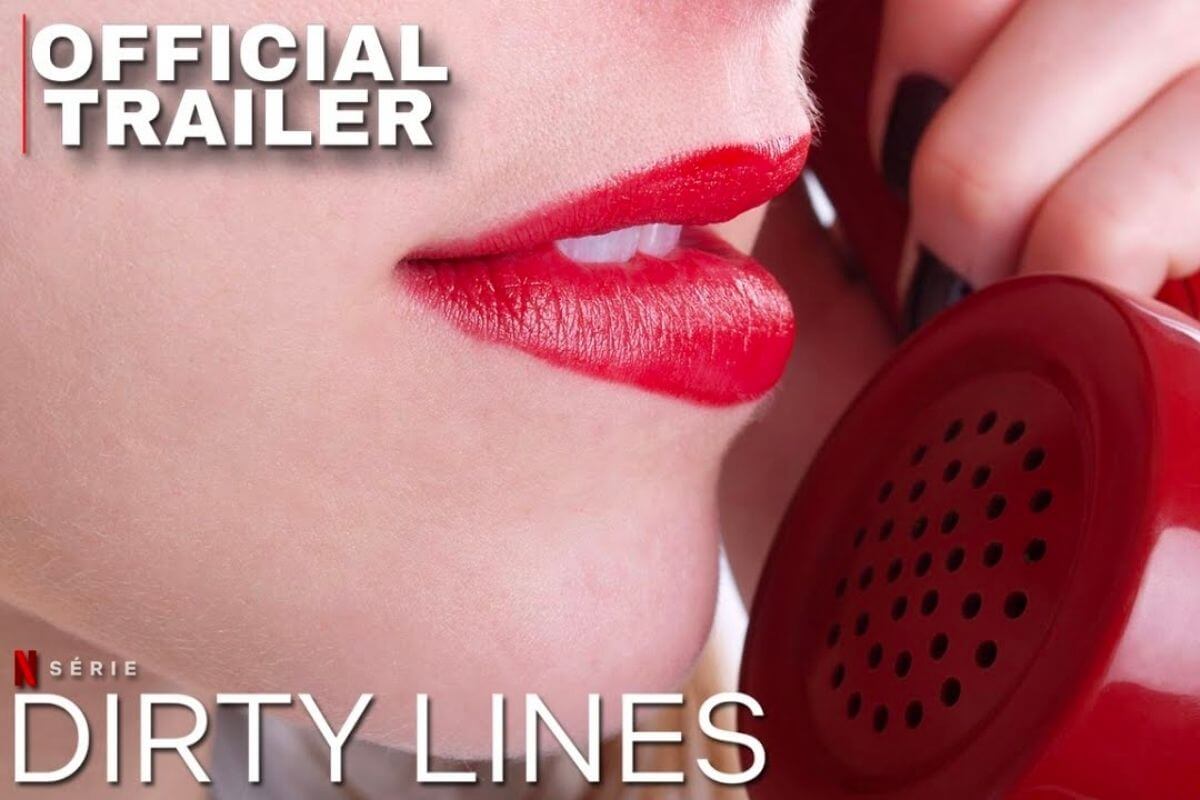 This series, created by Pieter Bart Korthuis ("Penoza"), stars Benja Bruijning and Joy Delima. A family establishes the first phone-sex line in Amsterdam in the 1980s. But as they get deeper into the business of desire, they begin to doubt their own. The series, set at the end of the Cold War, inspires a young generation to shake off the doomsday thinking of the 1980s and focus on how to live life to the fullest.
Elite: Season 5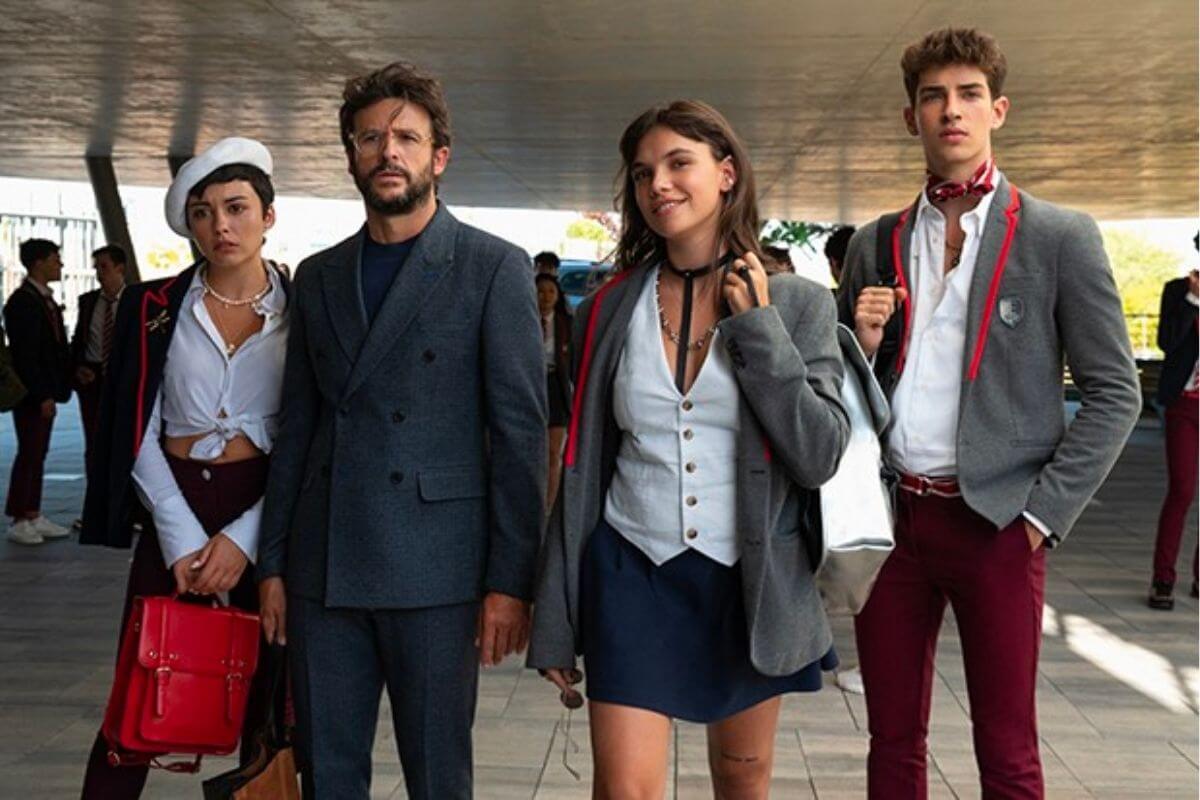 A new season of the popular show is on the way. The story picks up immediately after Armando's brutal murder. Rebe and Menca are together, but they have problems to work out, as will Samu and Ari.
The In Between
After surviving a car accident that took the life of her boyfriend, a teenage girl believes he's attempting to reconnect with her from the after world. a 2022 American science fiction romance film directed by Arie Posin from a screenplay by Marc Klein
APRIL 14
Ultraman: Season 2
A hero from the stars left this world in peace decades ago. Now, Ultraman's son must rise to protect the Earth from a new alien threat. This month sees the release of a new season of Netflix's anime. As Ultraman departs Earth, Shinjiro fights alongside his comrades Seven and Ace to become a hero for a new generation against enemies such as Ace Killer and Adad.
APRIL 15
Anatomy Of A Scandal: Limited Series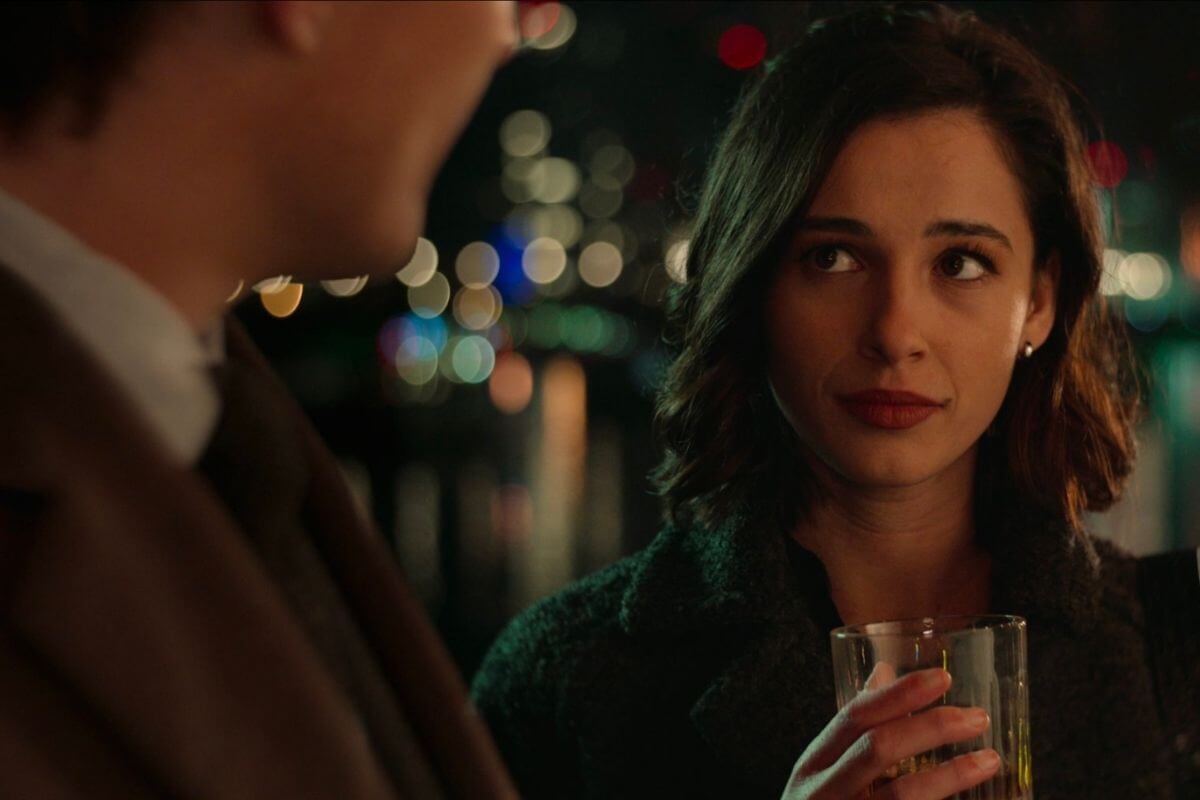 This limited series is an intriguing Netflix release this month. The six-episode series is based on Sarah Vaughan's novel of the same name. The show, created by Emmy winner David E, centers on British politician James Whitehorse and his wife Sophie, as well as a sexual consent scandal that threatens to affect their marriage. Personal and political scandal infiltrates Britain's elite, where the truth lies between justice and privilege.
Choose Or Die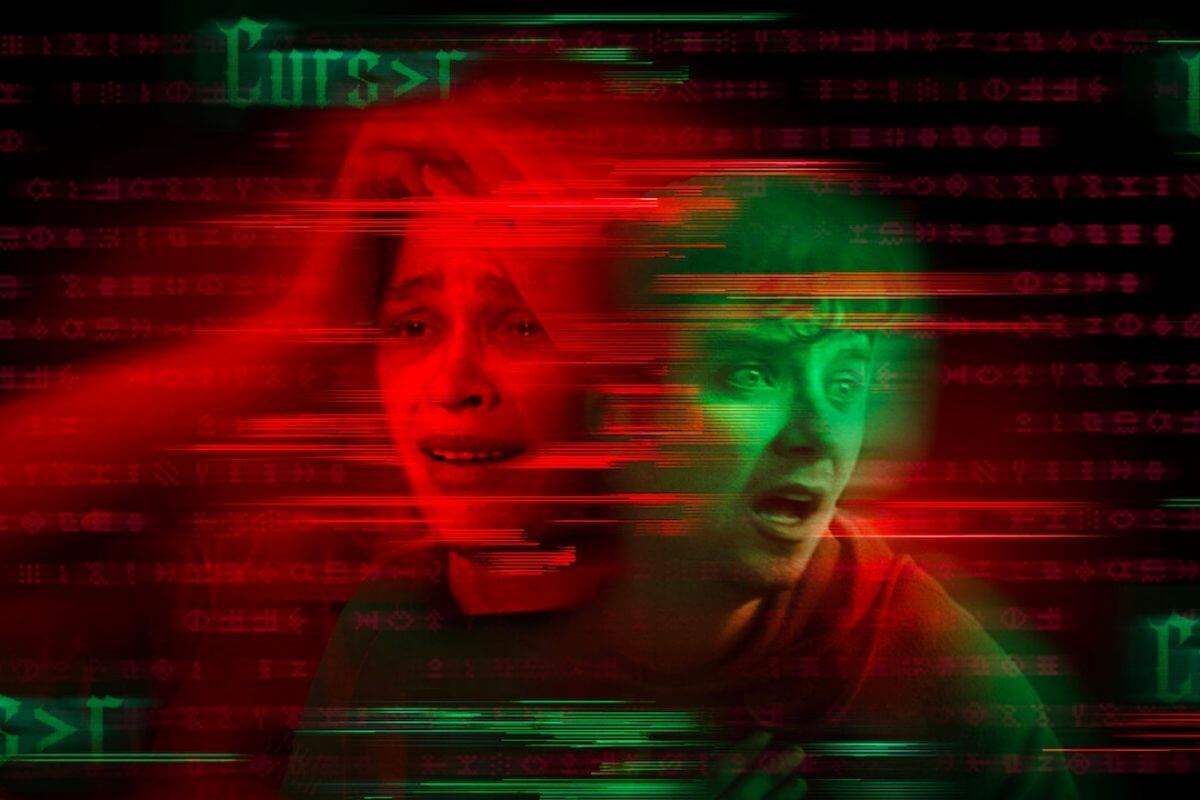 A broke student who plays an obscure 1980s survival computer game in pursuit of an unclaimed $100,000 prize. After a series of unexpectedly terrifying moments, she soon realises she's no longer playing for the money, but for her own life.
Heirs To The Land: Season 1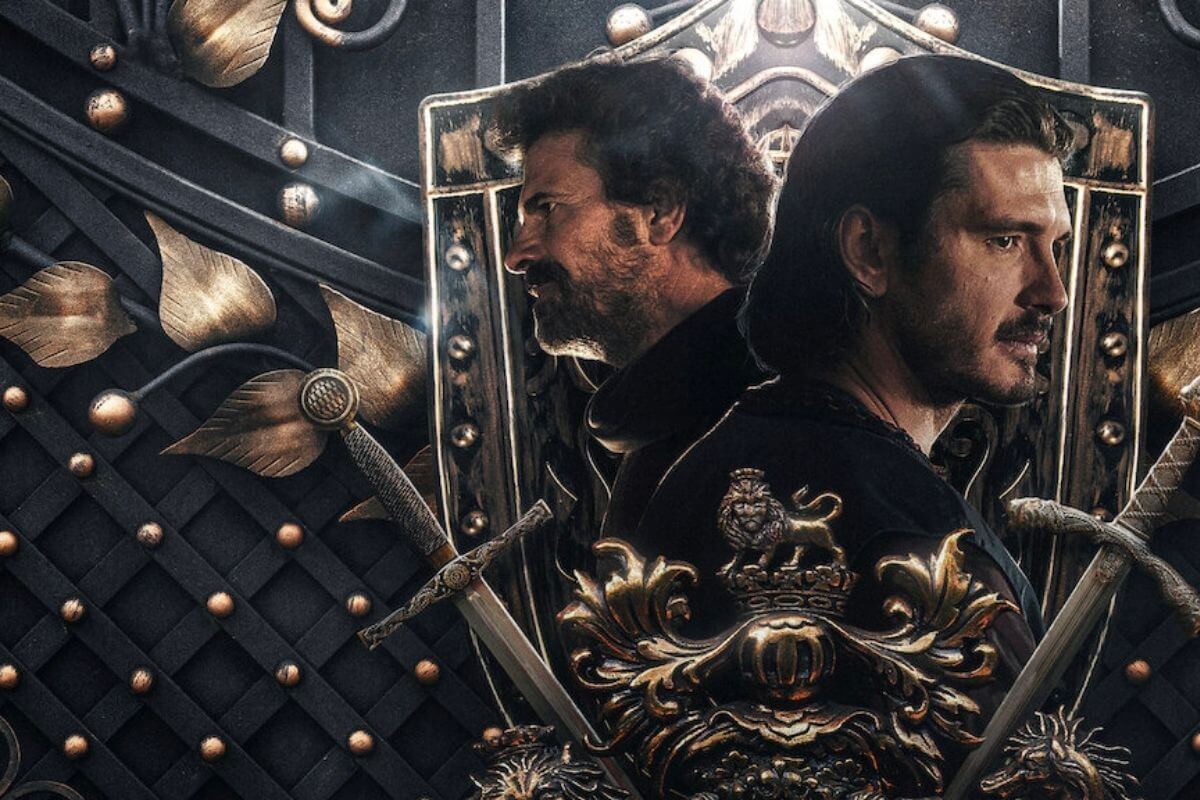 The Spanish series is adapted from Ildefonso Falcones' novel on the same name and stars Yon González, David Solans and Michelle Jenner. Resourceful young Hugo Llor works to make a name for himself in 14th-century Barcelona while keeping a vow he made to the Estanyol family.
Mai: Season 1
Mai, starring Sakshi Tanwar, is another exciting and must-see title on Netflix this month. A middle-aged woman is unwittingly swept into the underworld after accidentally killing a mafia leader, where her cult slowly gains renown. The series was created by Atul Mongia and stars Jay Shanker Pandey, Prashant Narayanan, Ravish Srivastava, and Vishwanath Kulkarni.
APRIL 19
Better Call Saul
The most awaited web series that was renewed for the season 6 in 2019 but was delayed due to the ongoing pandemic. Better Call Saul, the most watched series on the Netflix platform is the story of con-man turned small-time lawyer, Jimmy McGill (Bob Odenkirk), beginning six years before the events of "Breaking Bad", showing his transformation into the persona of criminal-for-hire Saul Goodman.   
This season is the final instalment of this series produced by AMC Television is all set to premiere on April 19, 2022, on the Netflix. The series said to have 13 episodes this time which will be divided into parts and the second half of the season will premiere on July 11, 2022.  
APRIL 20
Conversations With A Killer: The John Wayne Gacy Tapes
This limited series, created by Emmy winner and Academy Award nominee Joe Berlinger, takes you on an intriguing investigative journey into the lives, crimes, and deaths of some of humankind's most villainous characters.
The Marked Heart: Season 1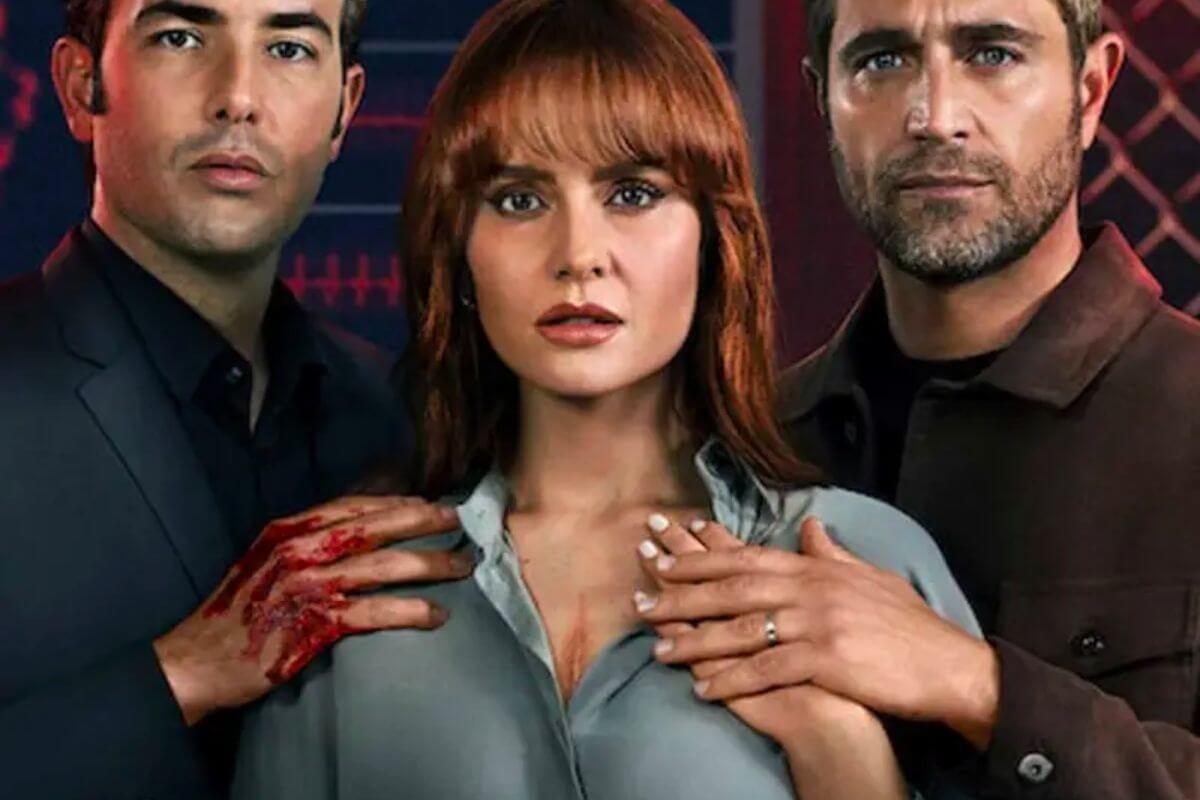 A man determined to exact vengeance on the organ trafficking organization that murdered his wife meets and becomes involved with a man who has received her heart. In this thrilling novela created by Leonardo Padrón, Michel Brown, Ana Luca Domnguez, and Sebastián Martnez star.
Russian Doll: Season 2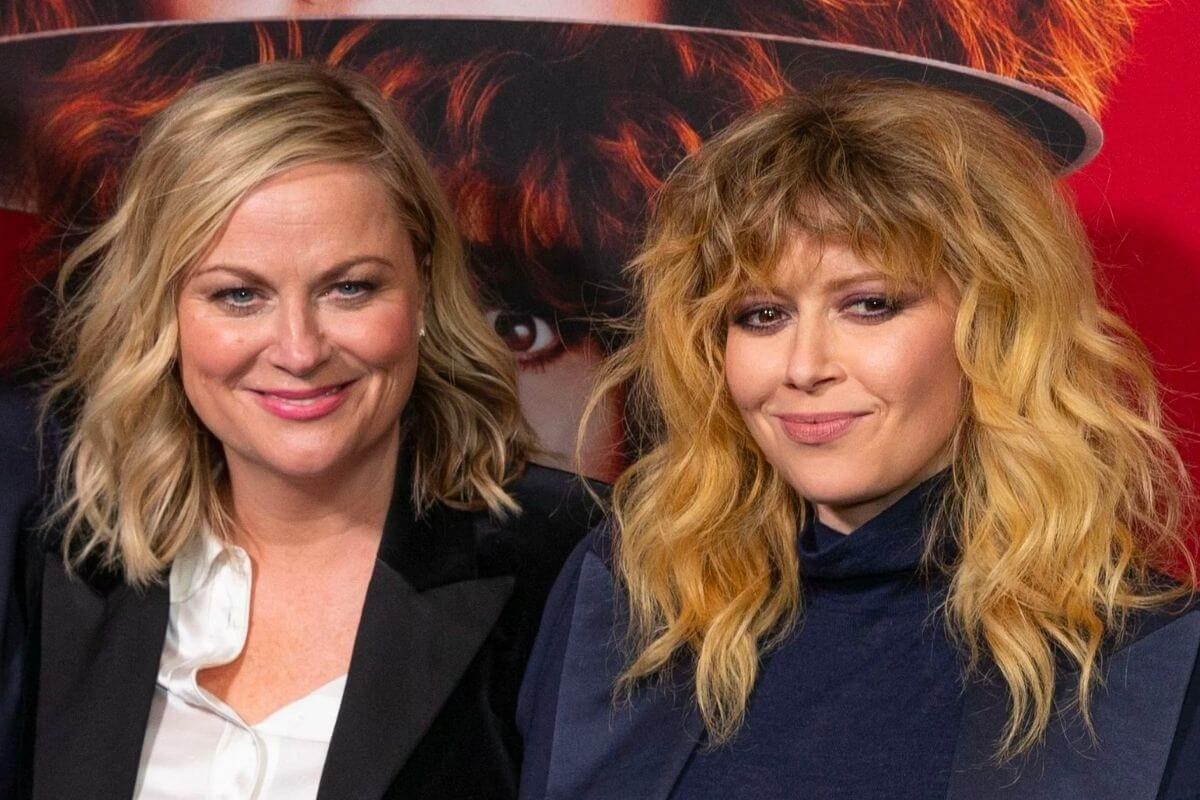 Another Netflix original is returning with the new season. The series will resume with its existential thematics four years after Nadia and Alan escape mortality's time loop together. Natasha Lyonne's character, Nadia, appears to wake up on a New York subway train heading ominously into the night, then walks up from the ground through a graveyard.
APRIL 29
Grace And Frankie: Season 7 – The Final Episodes
Fans of Grace and Frankie are filled with both joy and sadness. The popular series returns with the final season of episodes. They began as reluctant housemates but grew into a friendship that transcends blood relations. Oscar-winner Jane Fonda and Emmy winner Lily Tomlin star in the series. Grace and Frankie become Netflix's longest-running original series ever (in both comedy and drama) with its final season, amassing 94 total episodes.
Ozark: Season 4 Part 2
The first batch of episodes was released on January 21, and the second batch is now available. Among the cast members are Jason Bateman and Laura Linney. The thrilling drama is set in the present day and follows the Byrde family as they transition from their normal, suburban Chicago life to their dangerous criminal enterprise in Ozarks, Missouri. The show delves into capitalism, family dynamics, and survival through the eyes of (anything but) ordinary Americans.