Traffic congestion and haphazard parking have led to ever-increasing chaos in the city. To streamline both these, the CCP has once again re-started pay parking on two of the busiest roads in Panjim – 18 June road and Atmaram Borkar road from July. Fees will be applied on per hour and hiked on a pro-rata basis.
Traffic congestion and want of sufficient parking space have prompted the CCP to re-start pay parking in the capital city, Panjim, once again after a hiatus of three years.
According to the Times of India, two of the busiest roads that is 18th June Road and Atmaram Borkar have so far been identified for pay parking with effect from July 1.
Speaking to reporters, City Mayor Uday Madkaikar said that four-wheelers would be charged Rs. 20 for the first two hours and Rs 10 for every subsequent hour for parking on these two busy roads. 
Two wheelers would be charged Rs 5 for the first four hours and Rs 2 for every additional hour.
According to this source, to ensure no loss to the exchequer, as happened in the past, CCP commissioner Shashank Tripathi said the corporation would exercise more caution and make certain the contractor deposits a bank guarantee as the last contractor owes the Corporation a great deal of money and court case is pending.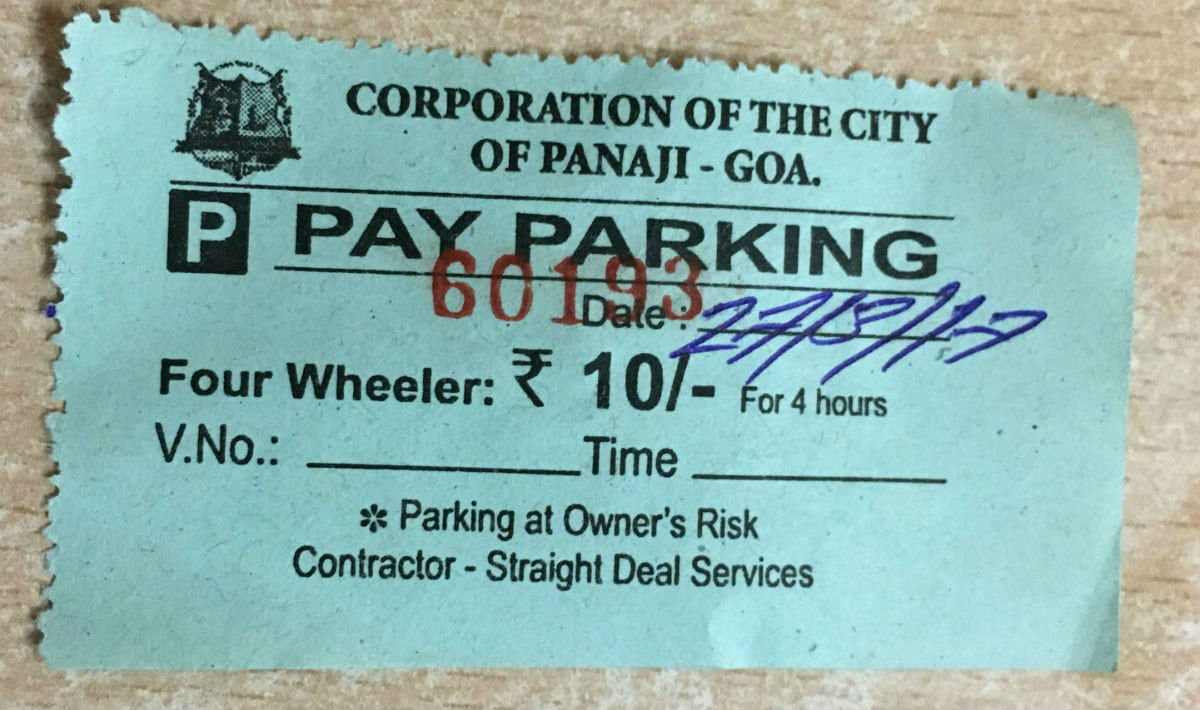 Earlier pay parking was made at Café Bhonsle area, MG Road, Panjim Market, Vishal Mega Mart, 18 June Road, 31 January road, Old Post Office and Campal heritage zone.  60 workers were engaged in collecting pay parking fees.
Fees at that time were Rs 15 for 4-12 hours and Rs 20 for more than 12 hours for four-wheelers and Rs 8 for 4-12 hours and Rs 15 for about 12 hours for two-wheelers.
Source: TOI