Despite of the red flag tourists coming down to Goa from various parts of country and across the world does not take the cognisance of the same and decide to venture into the choppy seawater resulting into the drowning but the vigilant Life Guards posted on the beaches across Goa make all their efforts to save the lives of these tourists. 
The rains seem to have abated, but warnings to fishermen and tourists still stand which requests them not to venture into the seas, as they are still rough and choppy. The weather along the coast, these last couple of weeks has led to extremely rough sea conditions, high tides, and strong undercurrents. Drishti has posted Red flags all along the beaches, in all parts of the State, which indicates that these are no-swim zones.
Drishti has advised people not to venture into these rough and choppy waters. But sadly people still don't pay heed to such warnings and Drishti lifeguards had a busy Sunday, rescuing people across the State.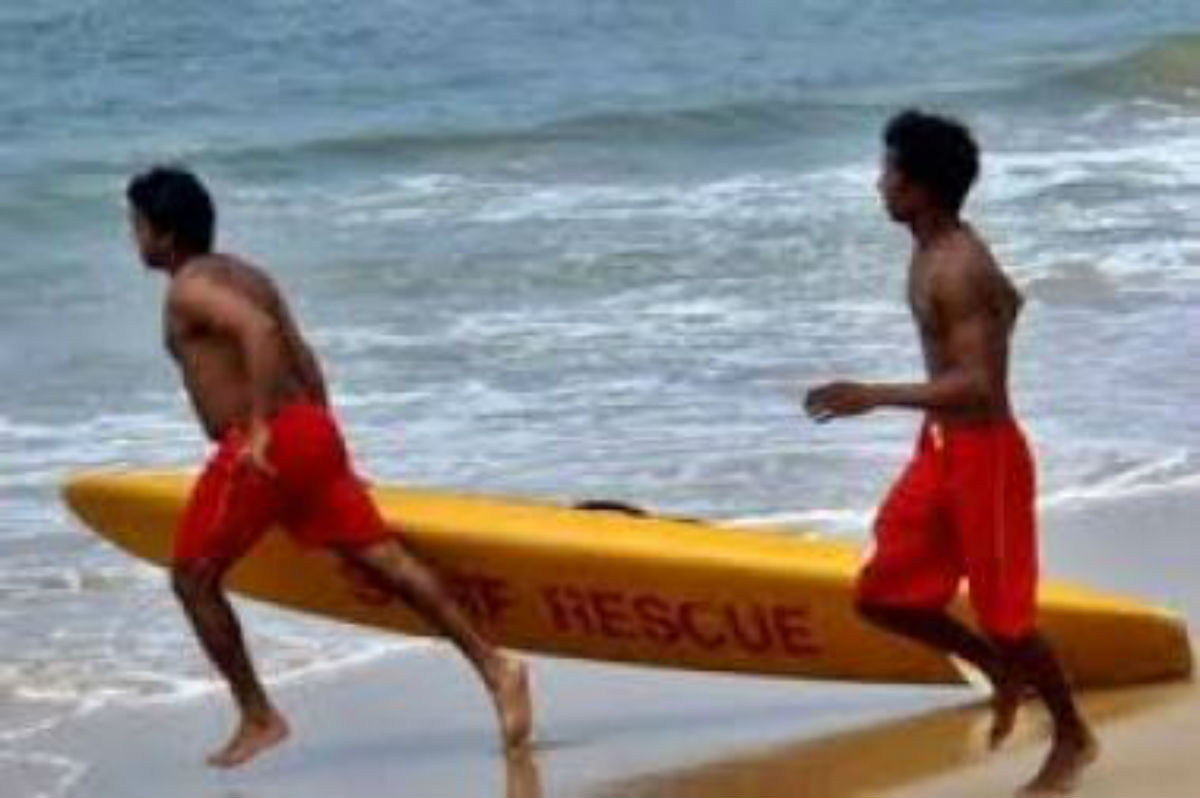 Lifeguards from Drishti Lifesaving Pvt Ltd. rescued fifteen tourists, 9 out of whom were Russians in the North as well as South of Goa. Out of the 15 people rescued, nine were male tourists while six were females.
In South Goa, two people were rescued off Zalor Beach and one each in Colva and Agonda by the lifeguards posted there. Five people were rescued in Baga and another four in Arambol as well as one each in Mandrem and Candolim. One swimmer though has been reported missing from Mandrem Beach.
A press statement was issued by Drishti which stated, "At Mandrem Beach on Sunday, a group of six people were in the waters, when the alarm was raised about a person who in distress in the waters. The lifeguard on duty responded to the distress call and immediately rushed to the spot along with the rescue board after relaying a rescue call over the radio. The victim, a woman, was secured with the help of a rescue board and safely brought to shore. The victim informed the lifeguards that her brother was also drawn into the deep. A search operation was launched on jet skis, however, all efforts to trace the victim were futile."
The press statement also said that coastal warnings were issued by CoP Goa on Sunday.  It's thanks to the presence of mind and quick action on the part of lifeguards that so many tourists were saved.
To prevent such happenings in the future, of people venturing into the seas despite warnings, the government must come up with a system of fine or penalties to be imposed in case of such misbehavior.
Source: Heraldo