Siesta or Susegad in Konkani means taking the life easily, no hurry and no hassle and this is nothing but the way of life for Goans. But how this lifestyle developed in Goans and what is responsible for the same? Does Siesta mean a Lazy? Here in this story, we will try to give the answer to all the questions that might have remained unanswered till now.
You can imagine walking on the streets of Goa in the afternoon and find most of the establishments are closed. Of course, it may be the case in the capital city at the moment as most of the businesses are run by the non-Goans, but the small towns and villages where Goans are doing business, you find this scenario very evident.
A former Portuguese colony, Goa has inherited many traits of its erstwhile rulers.   Being 'susegad' is one of them. But far from the preconceived notion of being lazy, it refers to the laidback attitude of Goans who seem to be in a perennial state of contentment
With the Portuguese occupation of 450 years, Goa has invariably inherited many traits of its erstwhile rulers, even after their exit in 1961. Being 'susegad' (Portuguese 'sossegado') is just one of the vestiges from the Portuguese period.  In a land with a temperate, Mediterranean spirit, where the Portuguese language is still spoken, the Catholic religion, food, music and dance, and art and architecture are all still distinct remnants of that rule.
According to an article in BBC, 'susegad' refers to the laidback attitude of Goans, who seem to live in a perennial state of contentment.  Goans can best describe this attitude. "' Susegad' is born of an innate realization that you cannot and should not fight the small things of life. Like on a hot, sultry, soporific summer afternoon, it is best to shut down and spend time in the shade. Otherwise, you won't be able to enjoy the balmy summer evening that comes late," explains a Bengaluru-based Goan Perry Goes.  Enjoying a sesta (or siesta) is indeed a Goan way of life. 
But lest one mistakes 'susegad' for being lazy or taking an afternoon nap, it's actually more about living life at one's own pace. "It is about living life at a slow pace, taking your 'own sweet time' about everything," explains Marketing Executive Shekhar Vaidya. Born and brought up in Goa, Shekhar asks, "After all where is the hurry?"
Drawing on her childhood experience of 'susegad' when she lived in North Goa, Mumbai-based journalist Joanna Lobo, recalls, "It's a Sunday spent with the family, relaxing after a filling lunch of rice, fish, and vegetables, just gossiping about the village or playing card games. It's that feeling of relaxation, of feeling content with life, of being loved." She, however, debunks the 'lazy' nomenclature. "As an outsider Goan or Bomoicar [as Bombay Goans are referred to], my biggest gripe is with how the word has been twisted and misconstrued to mean that Goans are lazy and laidback. That's just not true. We work hard but also want to enjoy life," she says.
Goes endorses this. "Sometimes, the only thing to do good for my soul is to have a chilled beer and a good siesta. It is not sloth or laziness. It is deciding on what to fight for and what to give up on, and having the sense to decide between the two."
Contentment, physical silence, and mental peace are the resounding aspects of the Goan 'susegad'. It is, indeed, the chiming of church bells and the gentle tinkle of bicycle bells that mark time.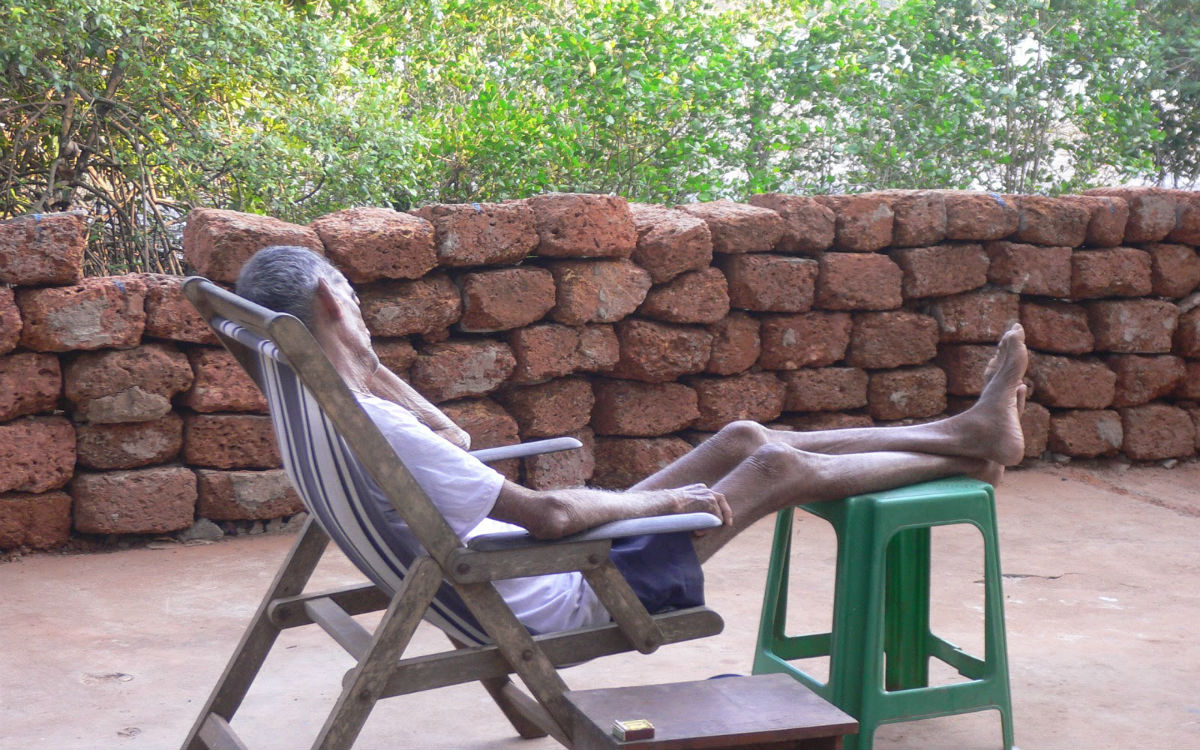 Goa's heritage Latin Quarter at Fontainhas in Panjim is redolent of this peaceful atmosphere with many examples of Portuguese architecture, churches, and mansions lining its undulating roads. Goans are now undertaking the restoration of their Portuguese mansions, to keep this era alive through traditional architecture and art. Palacio do Deao, Quepem and Figueiredo House in Loutolim are some examples of these restored mansions now open to the public as home stays.
One must understand, the love between Goa and Portugal was mutual. "The Portuguese did not consider Goa just a colony to make money from; it was actually considered a part of Portugal. Therefore, the Goans also thought them to be their own people, rather than outsiders," explains Vaidya.
Again if one mistook 'susegad' to be a privy of Catholic Goans its clarification can be understood in the words of blogger Anuradha Goyal, who moved to Goa from Bengaluru over five years ago. "' Susegad is as much a Goan attraction as the sun and the sea," she says explaining that in her time in Goa, he own routine has become slower and easier, just like the 'susegad' Goan.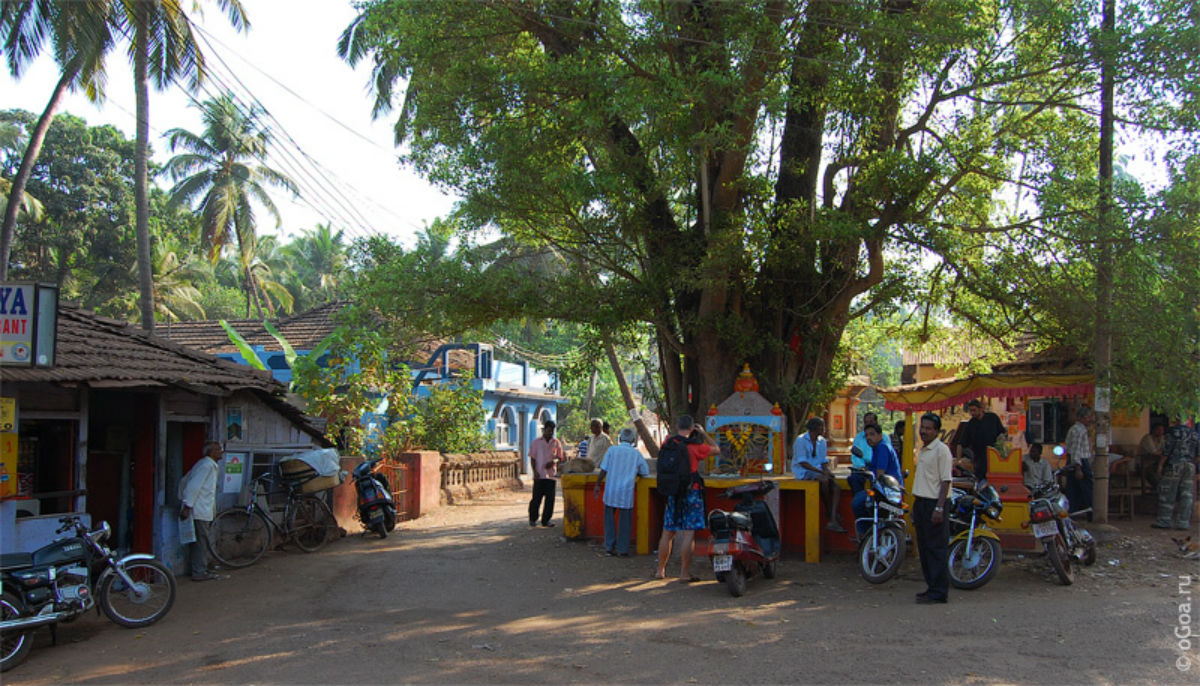 History indicates that strong civic ties seemed to have contributed to the 'susegad' concept.  It all began with the siesta which is a necessity in a traditional agrarian society that Goa once was.  People woke up early to plough their fields, or catch fish to sell in the morning markets. Strenuous work was balanced with much-needed rest, leading to an overall feeling of contentment. Hence the shift from 'siesta' to 'susegad' was a natural evolution in the Goan way of life.
"Goa has always been blessed with natural prosperity and plenty, something that is reflected in the content attitude of its people," explains Goes. "Community bonds are still strong in Goa. People farm and harvest together or provide collective labour roof tiling, painting of walls at home and so on."
With an innate belief in egalitarianism and with no stress to 'outdo the neighbor', Goa's susegad attitude arose from the old days when Goa was socially isolated from British-ruled India.  The need to thus remain connected and close to one another, irrespective of social status or religion, arose.
The susegad way of life can be best summed by Goyal's interpretation of it. "When you are new to Goa, it takes some time to get used to its susegad approach to life, but once you adjust to its rhythm, you begin to enjoy it and it sets a pace for your own day."