Goa, situated on the west coast of India, is a traveller's paradise that has everything and always a little extra to offer to everyone, from pristine beaches, historic sites and lush forests to bustling markets. It is the smallest state in India but because of its great and artistic features make it the most cherished travel destination choice.
 In this article of 1st timers guide to Goa 2023 edition, we'll cover everything you need to know about Goa as a tourist destination, including the best time to visit, how to reach, accommodation options, must-visit beaches, water sports activities, popular places to visit, local cuisine, and nightlife. We'll also provide some tips for first-time travellers to help them make the most of their trip.
Best Time to Visit Goa 
The best time to visit Goa depends on your preferences and the activities you plan to do. Goa is a popular beach destination, and the peak tourist season is from November to February, during the dry season when the weather is pleasant with temperatures ranging from 20°C to 30°C, and the humidity is relatively low.
If you prefer to avoid crowds and want to save money, the monsoon season from June to September could be a good option. During this time, Goa receives heavy rainfall, and the landscape is lush and green. However, some tourist attractions and water sports activities may be closed during this season.
If you are interested in visiting Goa during the festive season, plan your trip around Christmas and New Year. The state comes alive during this time with vibrant celebrations, fireworks, and music festivals.
Overall, the best time to visit Goa is between November to February, when the weather is pleasant, and you can enjoy all the water sports activities and the nightlife that the state has to offer.
How to reach Goa
Depending on your location, you can choose the most convenient mode of transportation to reach Goa, and is well-connected by air, rail, and road.
By Air: 
Goa has an international airport, Dabolim Airport, located about 29 kilometres from the capital city, Panaji. It is well connected to major cities in India and abroad, and many airlines operate regular flights to Goa.
By Rail:
Goa has three main railway stations, Madgaon, Thivim, and Karmali, which are well-connected to major cities in India like Mumbai, Delhi, Bangalore, and Kolkata. The Konkan Railway connects Goa to other cities in Maharashtra and Karnataka.
By Road: 
Goa is well-connected by road to major cities in Maharashtra, Karnataka, and other neighboring states. There are regular bus services from Mumbai, Bangalore, Pune, and other cities to Goa. One can also drive down to Goa or hire a taxi to reach the state.
Accommodation options in Goa
Goa offers a wide range of accommodation options to suit every budget and preference. Some of the popular options include:
Hotels
Goa has a range of hotels, from budget to luxury, that offers comfortable rooms and amenities like swimming pools, restaurants, and spas.
Resorts
If you want to indulge in luxury and pampering, Goa has several resorts that offer private villas, beachfront locations, and top-notch facilities like gyms, spas, and fine-dining restaurants.
Hostels
For budget travellers, hostels are a great option. They offer shared accommodation, and communal spaces, and often organise group activities and tours.
Homestays
For a more authentic experience, you can opt for a homestay where you stay with a local family and experience their way of life.
Must-Visit Beaches in Goa
Goa is known for its pristine beaches, and some of the must-visit ones include:
Baga
A popular beach that offers a range of water sports activities, shacks, and nightlife options.
Anjuna
Known for its hippie culture and vibrant flea market, this beach is a favourite among backpackers.
Calangute
One of the largest and busiest beaches in Goa, Calangute offers a range of water sports activities, restaurants, and bars.
Must-Try Water Sports Activities in Goa
Water sports are fun, thrilling, and unique experiences. The state offers a wide range of water sports activities that cater to all levels of skill and interest. Because the sports are technical and require equipment, you can book to do all of them with a company, or professional.
Jet Skiing
Parasailing 
Scuba Diving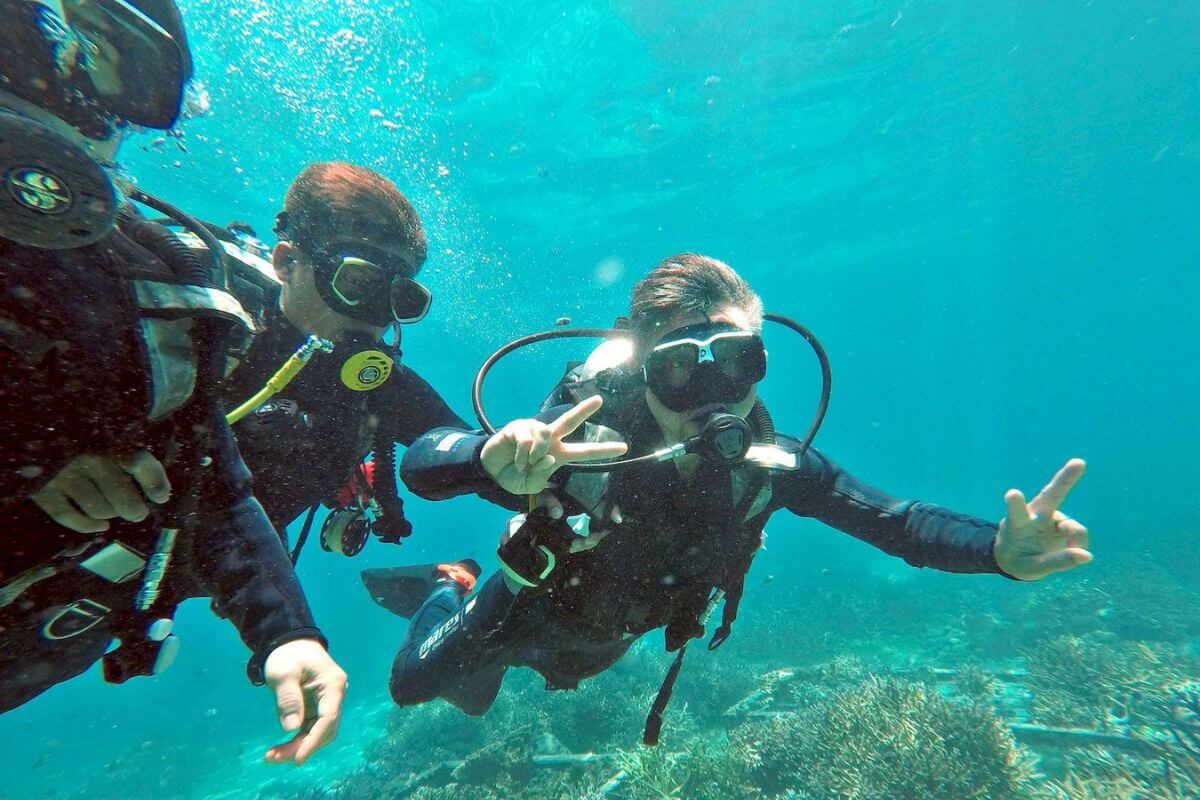 Sunset Kayaking
Bumper Boat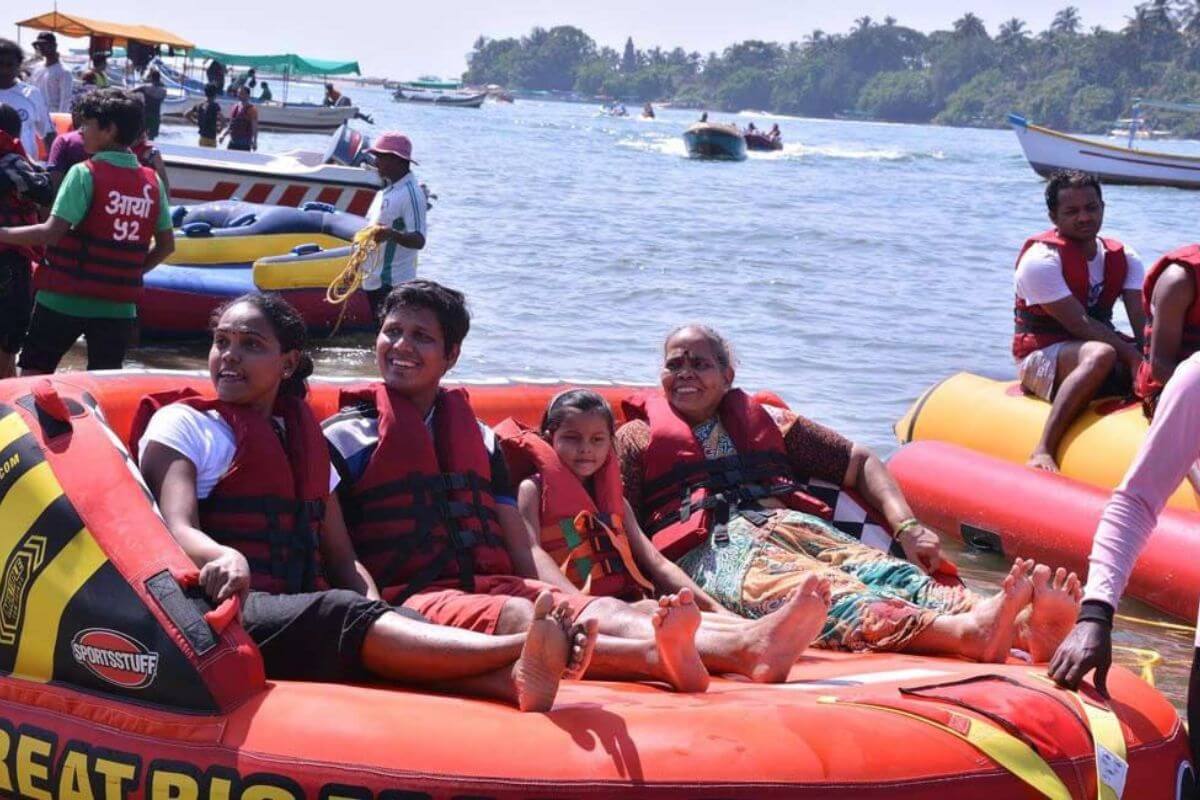 Windsurfing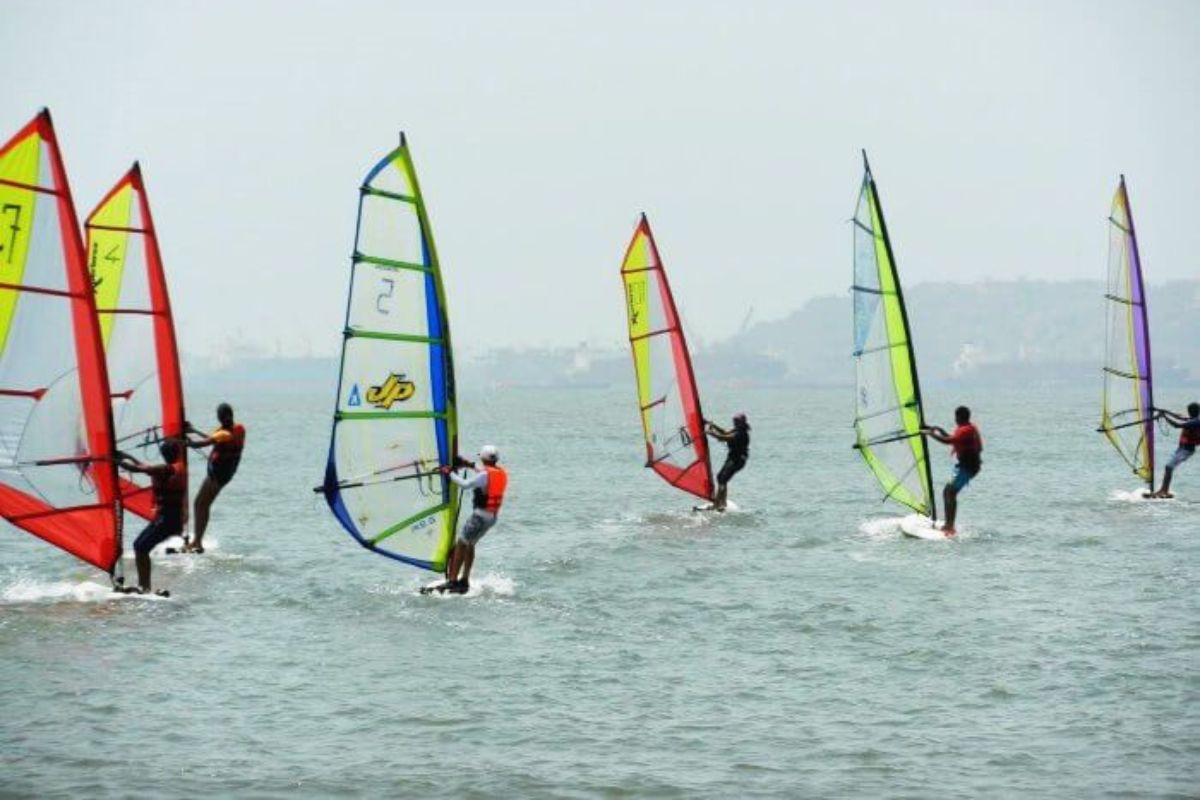 These are just a few of the many water sports activities that Goa has to offer. Whether you're a thrill-seeker or a nature lover, there's something for everyone in this beautiful coastal state.
Popular places to visit in Goa.
Goa with its blend of Portuguese and Indian Cultures is rich in history and stories connecting every place- here are some most popular places in Goa to visit on the top 5 list-
Old Goa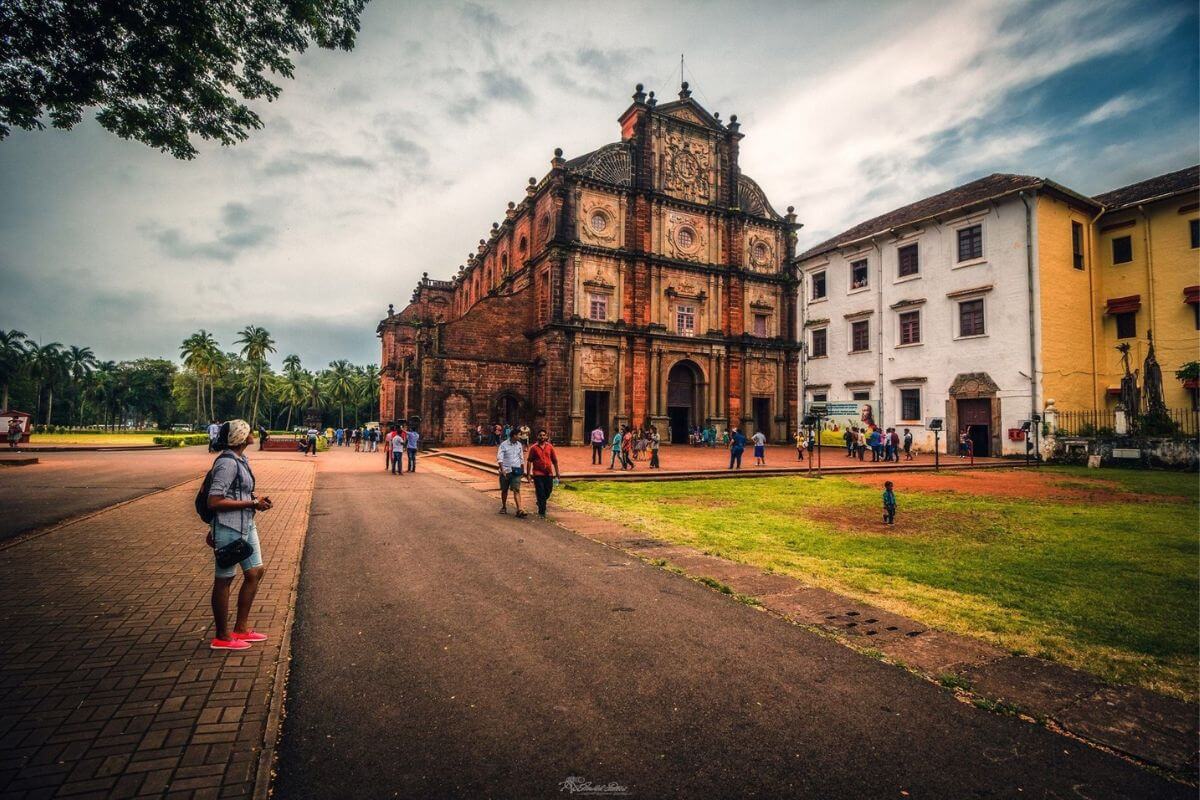 A UNESCO World Heritage Site, Old Goa is a place where you can experience numerous churches and cathedrals, including the Basilica of Bom Jesus, which contains the remains of St.Francis Xavier.
Panjim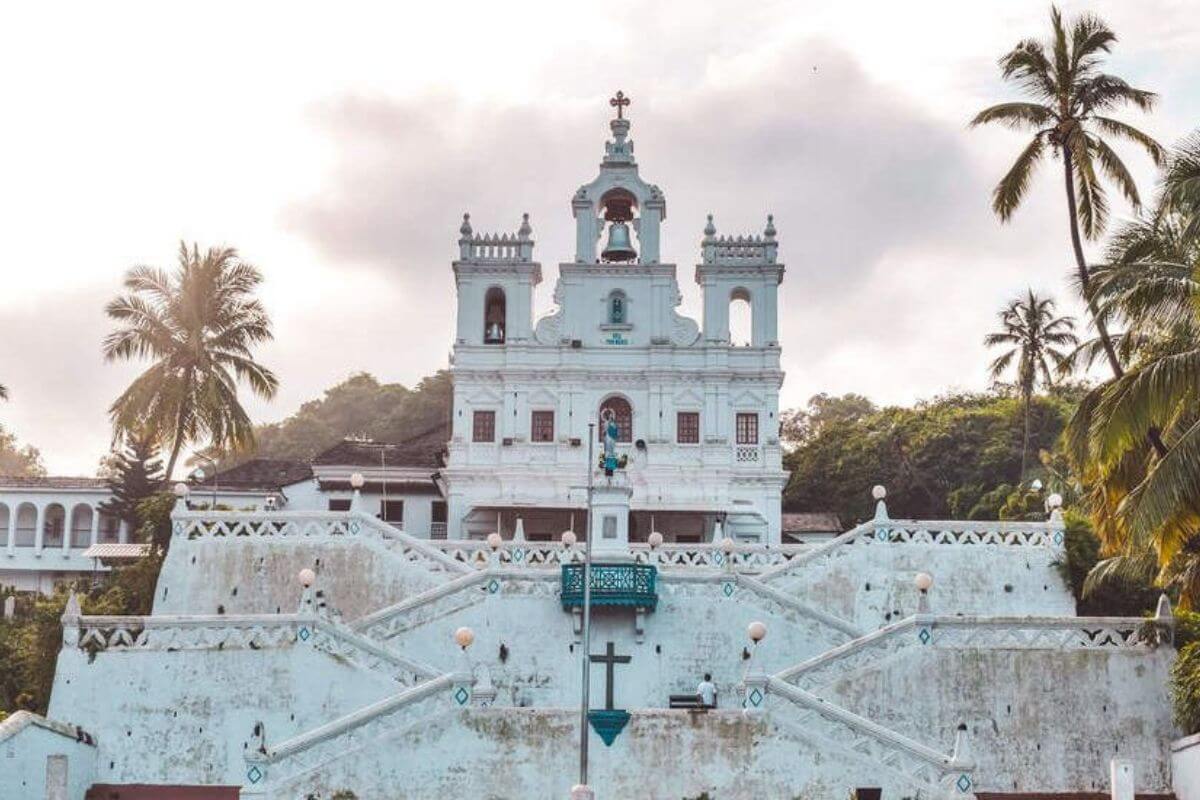 The state capital of Goa, Panaji has a charming old-world vibe with its colourful Portuguese-style buildings, quaint streets, and bustling markets.
Fort Aguada  

Built-in the 17th century, Fort Aguada is a well-preserved Portuguese fort that offers panoramic views of the sea and surrounding countryside.
Dudhsagar falls
Located on the border between Goa and Karnataka, the Dudhsagar Falls is a stunning sight, with water cascading down a rocky cliff into a pool below.
Anjuna Flea Market
Held every Wednesday, the Anjuna Flea Market is a must-visit for bargain hunters and souvenir shoppers. You can find everything from jewellery and clothes to handicrafts and spices.
Local Goan Cuisine 
Goan cuisine offers a unique blend of flavours and ingredients that are influenced by its colonial past and coastal location. It is worth exploring for those who love seafood and spicy flavours.
Goan Seafood
Being a coastal region, seafood is a prominent feature of Goan cuisine, and several signature dishes are a must-try for seafood lovers.
Vindaloo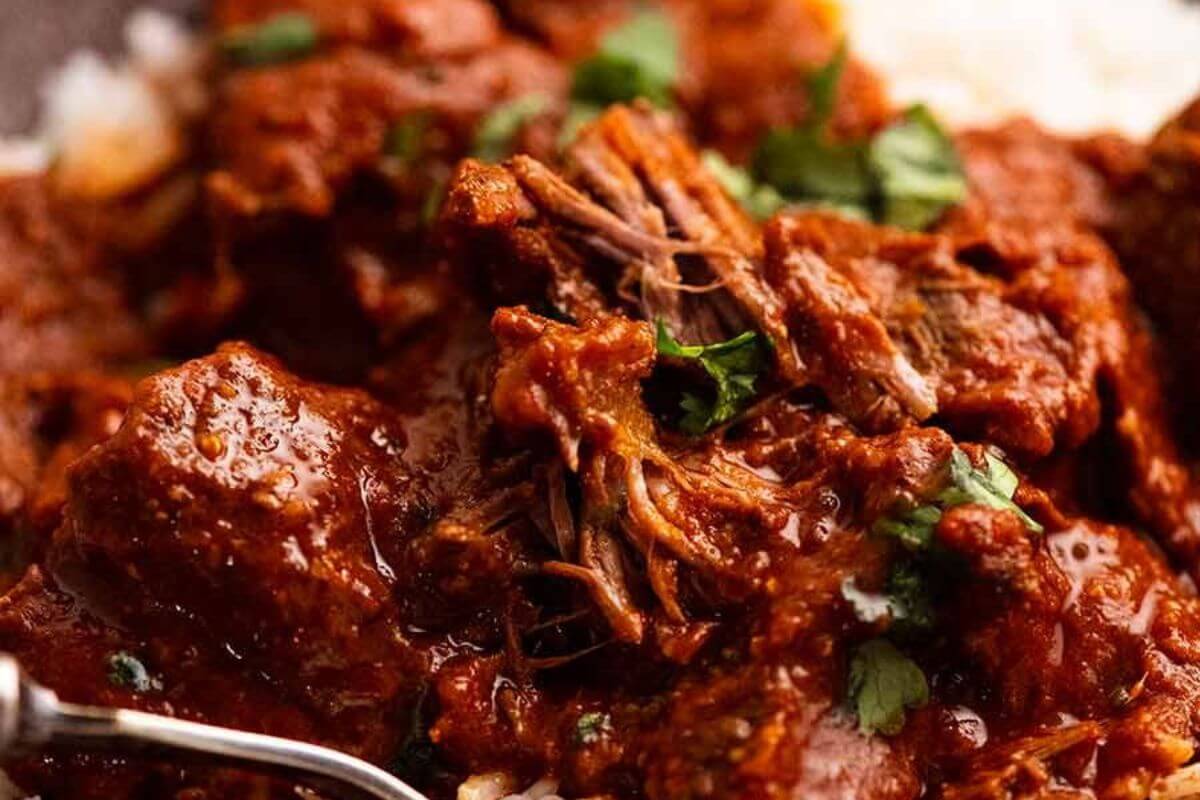 Vindaloo is one such dish that has gained popularity across the world. It is a spicy curry made with pork, vinegar, and a blend of chilli spices such as red chillies, garlic, ginger, cumin, and cinnamon. The dish was originally introduced by the Portuguese, who brought the technique of marinating meat with vinegar from their homeland.
Sorpotel
Sorpotel is another popular dish that is often prepared during festivals and special occasions. It is a spicy stew made with pork offal, including liver, heart, and kidney, and is flavoured with red chillies, vinegar, garlic, and spices. The dish has a tangy and rich flavour and is usually served with steamed rice or bread.
Goan Feni
Feni is a popular alcoholic beverage that is native to Goa. It is made from cashew fruit or coconut sap, which is fermented and distilled to produce a potent liquor. Feni has a distinct aroflavour flavour and is often enjoyed as a digestif after a meal.
Nightlife in Goa
Goa offers a range of nightlife options that cater to different preferences and budgets. Whether you want to dance the night away at a club or enjoy a drink with friends at a beach bar, there is something for everyone in Goa's vibrant nightlife scene.
Goa Night Clubs
Goa has several nightclubs that play a variety of music genres, from electronic dance music to Bollywood hits. Some of the popular clubs in Goa include
LPK Waterfront
Club Cubana 
Tito's Club
Bars 
Goa also has a thriving bar scene, with plenty of options for those who want to enjoy a drink in a more relaxed setting. Some of the popular bars in Goa include
Cape Town Cafe
Down the Road 
Café Mambo
Beach Parties 
Goa is known for its lively beach parties, which are especially popular during the tourist season. Some of the popular beach party destinations in Goa include
Anjuna Beach
Baga Beach
Palolem Beach.
Tips for first-time travellers 
If you're a first-time traveller to a new destination, it's important to take some precautions and be prepared. Here are some tips for first-time travellers to keep in mind:
Safety – 
Do some research on the destination before you travel to get an idea of any potential safety concerns or risks. Take note of any local customs or practices that you should be aware of, such as dressing modestly or avoiding certain areas at night. Keep your valuables safe and be aware of your surroundings at all times.
Transportation – 
Research the transportation options available at your destination before you arrive. This will help you to plan your travel around the city or region and avoid getting lost. If you're using public transport, make sure you have the correct change or tickets, and keep your belongings close to you.
Language – 
If you're travelling to a destination where you don't speak the local language, it's a good idea to learn a few key phrases before you arrive, such as "hello," "thank you," and "excuse me." This will help you to communicate with locals and navigate your way around the city more easily. Consider downloading a translation app or carrying a phrasebook with you for added convenience.
Research –
Do your research before you arrive to get an idea of the local culture, customs, and etiquette. This will help you to avoid any misunderstandings or social faux pas while you're there. You can also find out about popular tourist attractions, restaurants, and activities to make the most of your trip.
Final words. 
Goa has a rich history and culture that is evident in its architecture, art, and music. The state is home to numerous temples, churches, and forts, each with a unique story to tell. The old-world charm of the state is reflected in its narrow winding streets, colonial-era buildings, and quaint villages. You can explore the state's cultural heritage by attending local festivals, visiting museums and art galleries, and interacting with the friendly locals.
Goa is a place that truly has something for everyone, whether you're seeking adventure, relaxation, or cultural exploration. So, pack your bags and head to Goa for an unforgettable travel experience.