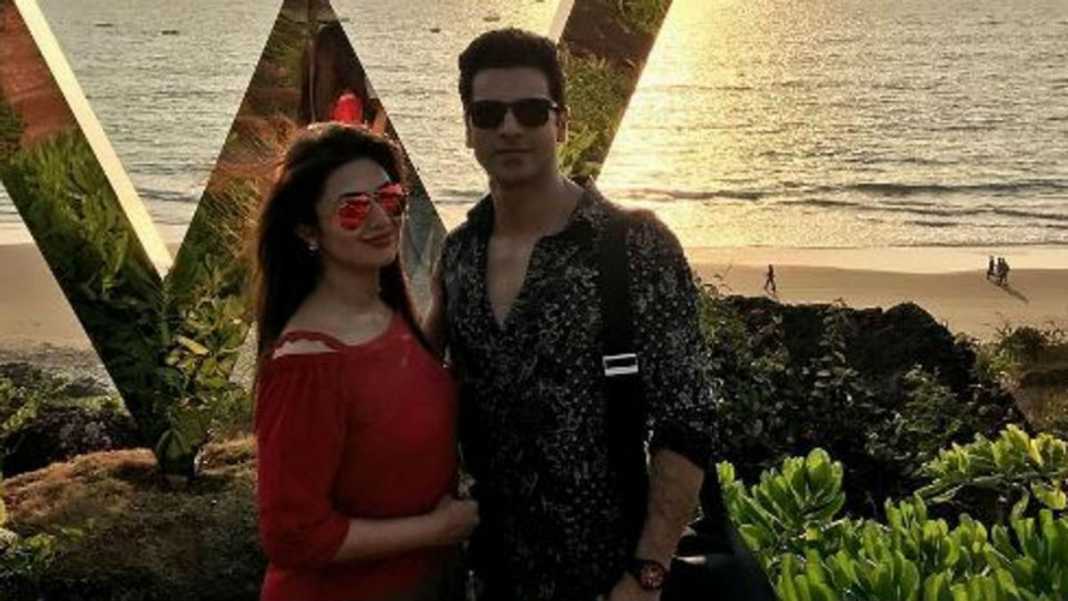 The most popular 'Jodi' of the Indian Television serial "Ye Hai Mohabatein" Divyanka Tripathi and Vivek Dahiya were in Goa last week to celebrate their first Valentine's day (after their marriage) here in the exotic atmosphere. The couple is a very well-known name in the Indian daily soap Industry, where they first met and decided to tie the knots. After getting married Divyanka and Vivek went to euro trip as part of their honeymoon.
The sources close to the couple said that this was their first Valentine's day celebration after marriage and they thought of celebrating it in the scenic atmosphere of Goa. The couple posted the images of their special moments on their Instagram, Twitter and Facebook accounts. In one of the videos posted by Divyanka shows that Vivek is behind the wheels and Divyaka is in naughty mood doing the Hamma Hamma sequence.
On the other side, the video posted by the Vivek on Instagram shows the naughty side of him as he plays the music of "Saas Bhi Kabhi Bahu Thi" while Diyanka is busy doing her morning workout. According to the sources close to the couple, Vivek had planned this surprise trip to Goa since he wanted to spend some quality time with Divyanka in Goa. "Last year on Valentine's, we were in Sri Lanka and had an amazing time. This time, I needed to up my game. We were just engaged last year, but now that we're married, I wanted to make it more special. There is no better place than Goa for a two-day getaway. I'm looking forward to spending some quality time with Divyanka, as our schedules in Mumbai do not give us that luxury," Vivek told the Hindustan Times. Divyanka had said, "He has a way of giving these surprises. I don't know what's in store, but I'm absolutely looking forward to it."
https://www.instagram.com/p/BQiPZpmhBW-/
The couple has also shared the images of their romantic moments in Goa, on the social media. Another thing Vivek told the media is, very soon they are going be the part of Dance Reality Show "Naach Baliye" season 8. Vivek said that they are in the talks with reality show producers and in few days the picture will become clear. "It will be the very exciting moment for both of us, as we aways wanted to be a part of this dance reality show," said Vivek.
NEWS SOURCE : VARIOUS SOURCES | IMAGE SOURCE : SOCIAL MEDIA