Coming from an educated background, Savita went on to become a fitness freak which leads her to set up  Goa's first Pilates Studio in the capital city Panjim. There will be many a gym and fitness centre in Goa but having set one up from passion is different. Before setting up the studio, Savita herself went through a rigorous training programme under professionals to understand the concept and once sure, only then did she decide to set up her own fitness studio. 
"I come from Gurgaon situated in Haryana but we settled down in Goa for more than two decades," said Savita adding that she had done her Masters in Political Science and when she was in the final year, she got married and shifted to Goa. "After coming to Goa, I decided to go for my BEd and joined Kendriya Vidyalaya as a teacher." She continued to work at KV for almost a year and then she joined the Sharda Mandir School situated in Miramar as a Hindi Teacher until 2013.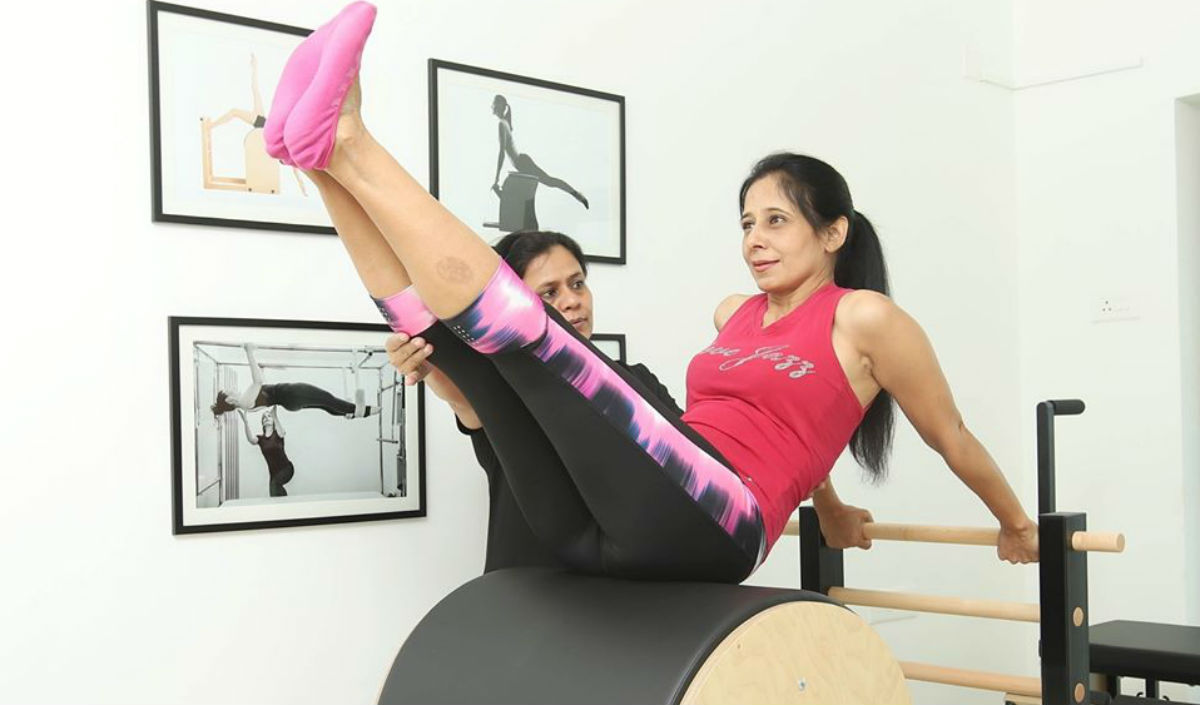 You may wonder how a Hindi teacher went to become the owner of a fitness centre. Savita told me that her trysts with the fitness began when one of her nephews came down to Goa to stay with them who had a lean, fit and muscular physique.  "We had a big mirror in our house and he used to keep looking himself in it all the time which made both me and my husband feel envious but inspired us to join the gym. However, there seemed to be no decent gym back then in Vasco," she took a pause and continued, #t so I started aerobics, to begin with." 
Although Savita began aerobics classes, they were not giving her satisfaction and she and her husband decided to set up a small personal gym at home itself and with the help of YouTube and other media, they started training themselves. "Soon we shifted to Panaji and here we joined a proper gym and started working out. I guess we had to use a gym for many years before I could plan to set up our own fitness centre in Panaji," she said. 
While Savita was at the gym she felt there was a real requirement for professional trainers which were lacking in Goa at that time. "During those days there came an opportunity in my way. The Gym and Tonic, run by celebrity fitness trainer Shweta Bhatia, were offering the IFSI course in Goa for people who want to become the certified fitness trainers. I decided to join the course and that led to developing my interest more in the training part," said Savita adding that she also participated in various fitness workshops that took place in the state hosted by fitness instructors. 
Savita's passion for fitness began growing within time and she went all the way to Pune to learn the Kettlebell (a fitness weight which looks like a ball and comes in differing weights with a handle) "This concept of Kettlebell started in Russia and it is actually a weight which is swung and is capable of giving you full-body workout," she said adding that this course is conducted by one Mr Mhetre who also represents India in this form of workout and only he organizes these courses across India," she said.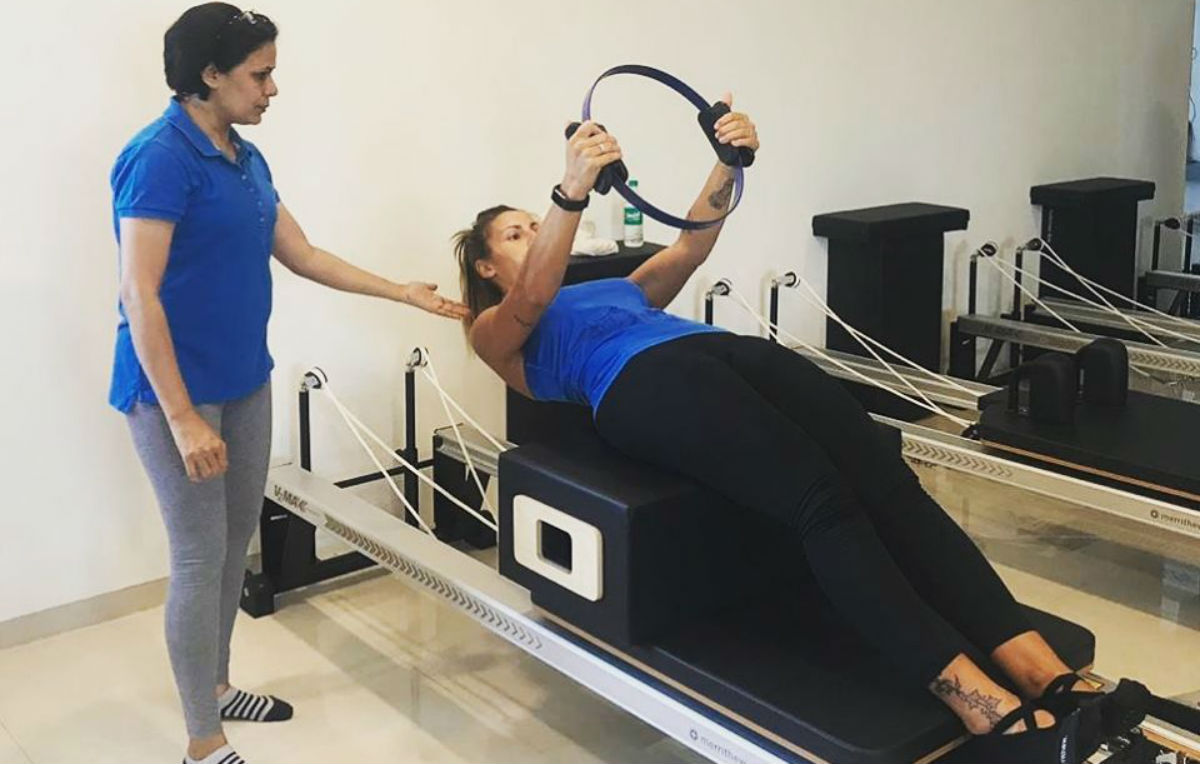 According to Savita, it was during a Kettlebell workshop in Mumbai did she come across the concept of Pilates. "While doing Kettlebells I came across a Pilates studio situated in the Juhu area of Mumbai. I observed that all the big celebrities visit The Pilates Studio despite the fact that they are already fit. It made me think of a new regime for Goa," said Savita adding that she initially felt it is a very easy task as the studio did not have any traditional gym equipment as it is a body-only workout.
"This concept is meant for the people who do not want to go to the gym but at the same time want to remain fit. The gym can sometimes make people feel uncomfortable and embarrassed whilst Pilates is completely opposite of that. In less time, one can achieve the same levels, if not better than that of gym workouts with Pilates," said Savita. 
After the completion of the training process in Mumbai Savita decided to place an order for the equipment for the first Pilates Studio in Goa. "I realized that this concept is going to work for everyone regardless of their fitness level. All the excesses are 100% safe, and the results are very fast," said Savita adding that she started the studio in December and her first client was Dr Priti Kaisare, wife of famous eye specialist Dr Amit Kaisare. "Within a week, she sent me a message to say it's the best workout she's ever done. Even Mrs Deepti Salgaonkar, wife of Mr Dattaraj Salgaonkar and his daughter Ishita Salgaonkar also joined our studio." 
Pilates is not only suitable for people who are overweight but also to the people who are fit and wants to remain fit for a longer period of time. "Let me tell you the case of one of our clients who does not want to disclose his name. He was three times over his recommended weight i.e. obese and such person cannot work out in the gym due to several reasons," said Savita adding that "in my opinion, squats are one of the best exercises but an obese person cannot do it in the gym due to his weight but the same person can work out here with Pilates with the equipment that we have and results are guaranteed. Here, that person did squats with more intensity and got the desired results within a short span of time."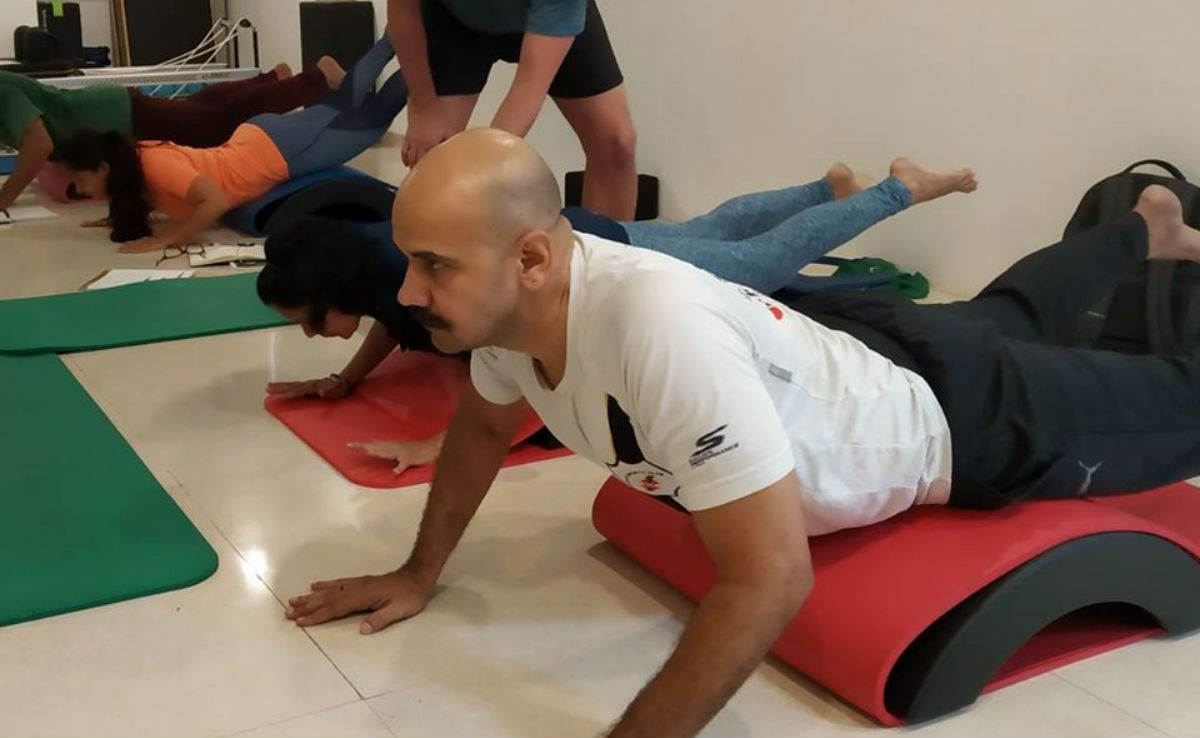 The main advantage of  Pilates is it is more beneficial than any gym workouts and the chances of injuries remain zero, said Savita. "For example, people with sports injuries and weak knees cannot do many core exercises in the gym but it is not the case with Pilates. In this studio, you can do all those intense exercises without any problems and physical hurdles," she said adding that people with a slipped disc comes to us and after exercising here they start feeling better.
"There is one more anonymous case and she had a long list of injuries and surgeries. She had a history of painful experiences in the gym and hence she never continued anywhere for  long but when she took a few classes here she realized that this is the place she always wanted to be." 
Another thing that Savita mentioned here is the problem with the posture. "Nowadays as most of our work is sitting at a desk all day, we've developed terrible posture and that is another thing Pilates takes care of. One of my clients who used to work for a multinational company said that she had to remain desk-bound for more than 6 to 8 hours, due to which her entire back become stiff. After working out at the Pilates she reviewed us on Facebook with 5 Stars!" said Savita. 
"The Pilates Studio has different machines for different exercises and the EMS (Electrical Muscle Stimulation) machine is one of the most important machines that stimulate the muscle and gives results within 30mins that one would normally get after several hours of a gym work out. A VIP client is in fact Goa's Health Minister, Mr Vishwajit Rane," said Savita.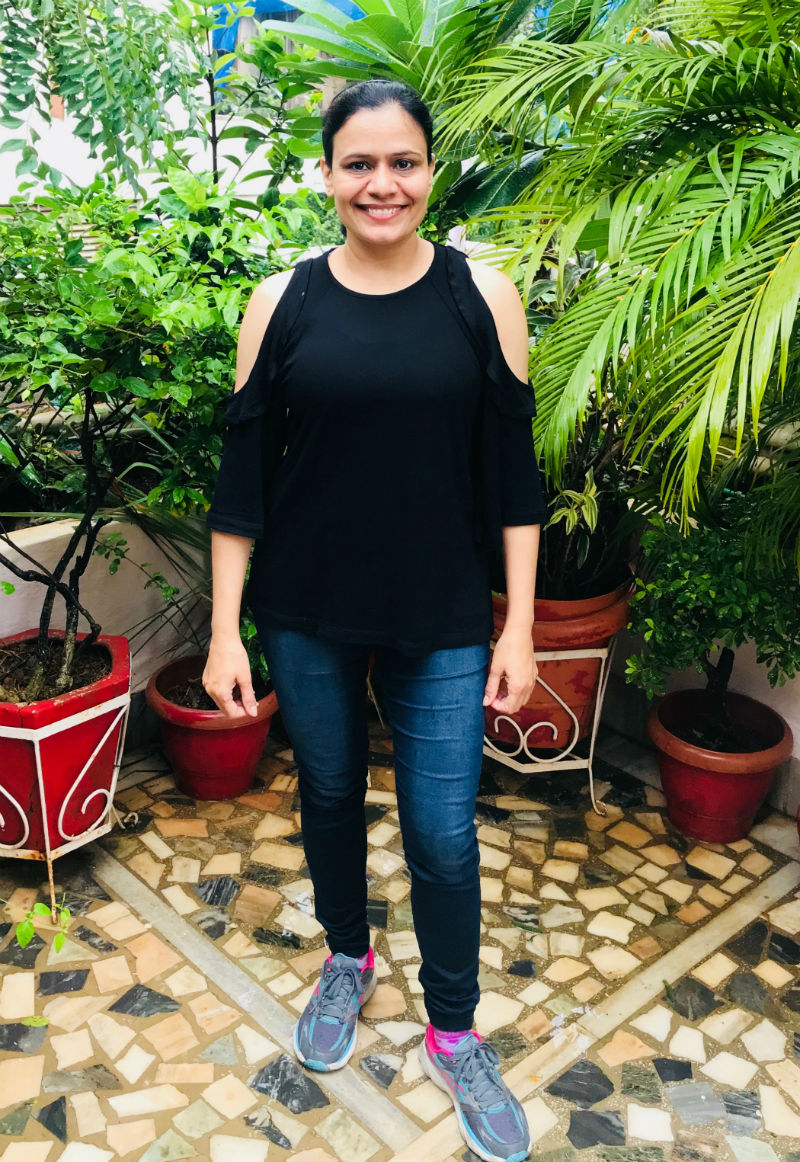 Pilates may well have been made famous by celebrities but it is meant for everyone who wants to keep fit. "The reason I started this concept in Goa is that I feel that Goans are more health-conscious and most of them want to remain fit and what better option than joining Pilates?" she averred. 
Savita is an IFSI (Integrated Fitness & Sports Institute, Pune)- fitness trainer, Ekfa (Energy Kettlebell Fitness Academy)- kettlebell, Indian Clubbells, TRX, Merrithew Stott of Canada- Intensive Reformer Course, Merrithew Stott of Canada- Intensive Mat Pilates course, and EMS certification from Miha body tech of Germany.