Just preparing a good food is not enough, you also need to get the foodies at your doorstep, and that is the similar situation faced by the Marathi Movies which are made with a lot of dedication and efforts making sure that the content is also of a very good quality but despite that it did not pull the crowd due to lack of promotional budget. The producer and director of Marathi film BHONGA spoke about the hurdles Marathi Cinema faces, during the press conference at IFFI 2019 in Goa.
Mr. Shivaji Lotan Patil, maker of "BHONGA" means Loudspeaker, a very simple and down to earth personality was talking about his movie which was premiered at INOX during the IFFI 2019. According to him, Marathi cinema has a limited scope geographically compared to the Hindi Cinema and despite providing the quality content, people do not reach up to cinemas due to the lack of promotional budget.
"Promotion of the film plays the most vital role in the success of any movie. People will come to the theatre only when they know about the existence of the movie," said Mr. Lotan Patil adding that online the Hindi cinema which has a very big budget for making as well as promotion there are no investors for Marathi movies due to the Geographical limitations."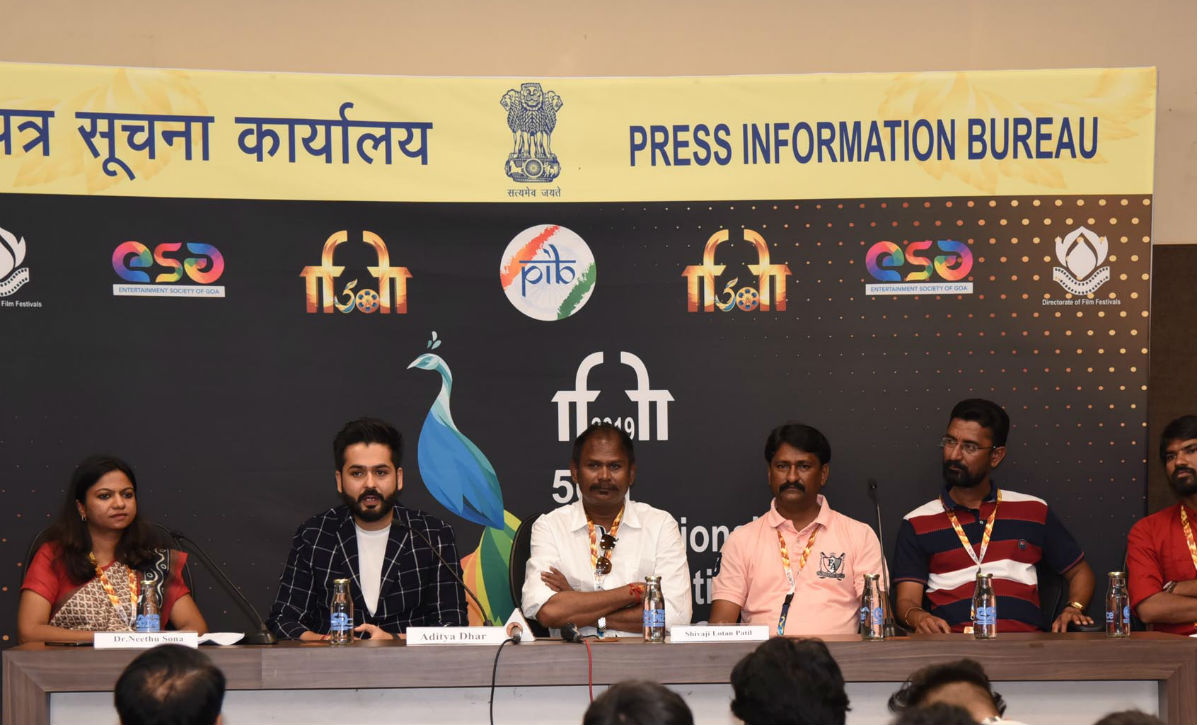 Bhonga focuses on sound pollution and its effects on people's lives, especially small children. Every day, temples, mosques, Churches make religious announcements or call to prayer via the use of loudspeakers. In the story, a little boy's health is affected by the sound of the local Mosque's call to prayer by the appointed caller (muezzin) and his father asks politely if the loudspeaker can cease to be used. The story unfolds with tragedy, messages and real-life issues.
Mr Patil spoke about the lack of funding for such non-commercial films, particularly Marathi budget movies. He said that it's difficult to market films without a budget or a name and that filmmakers rely on the media. He made a plea to the media to write about such films, especially if they are good enough to make it to film festivals and receive awards. This way the exposure can ensure that all film fans get to watch more real-life films.
Although Mr. Patil did not reveal much about the story of the film as he wants us to go and watch the movie in the theatre.