The International Film Festival of India (IFFI) has started its reign with the opening ceremony on Wednesday and it will keep ruling the heart and mind of the film enthusiasts for the next seven days. The organizing committee, the Entertainment Society of Goa (ESG) actively encourages local talent, artists, film fans and the like to play a vital role in the visuals of the festival. With this aim, ESG has asked students of the Goa College of Art to create unique art installations to be showcased across the 'IFFI Mile', the road that runs alongside the Mandovi River promenade in Panaji.
If you walk the IFFI Mile, you'll be no less than impressed by the hard work of the 200 college students who have toiled tirelessly in hot and humid conditions for our pleasure. The installations were inaugurated with the opening of IFFI 2019. Mr. Mahesh Vengurlekar, Principal of Goa College of Arts said, "We are glad to have received an invitation from the Entertainment Society of Goa for setting up the IFFI Mile. It is a great opportunity for students to move beyond the classroom, and participate in the festivities around the 50Th year of IFFI. It is a meaningful field exposure and an effective medium to share our student's creation with delegates and the public at large".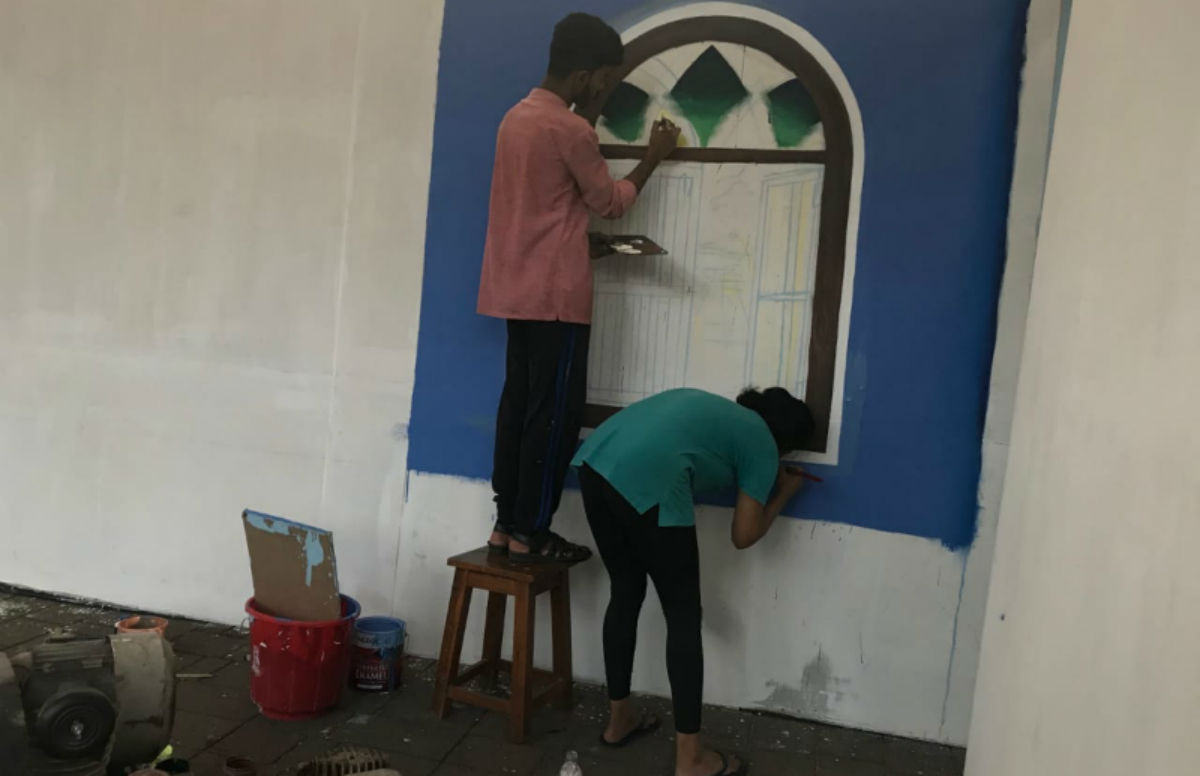 The IFFI Mile displays art in various formats including the haunted house, bringing popular horror movies to life, comedy stalls, some impressive, life-size Jungle Book and Toy Story characters. It's a mix of comedy, horror, cartoons, and fun to bring to life the whole purpose of this festival: film & cinema. Further, there are stalls dedicated to particular movies including  Bahubali, Angry Birds and Jurassic Park. One can also admire local culture by way of make-shift Portuguese-style homes, azulejo paintings, sculptures & murals. And, of course, you can delight your taste-buds with the dozens of food stalls scattered amongst the art.
Visitors can entertain themselves with various photo opportunities, ensure kids are not bored in the Art Park and Kids Section and even have a caricature sketched as a take-home memento.
Shri Amit Satija, CEO, ESG who has signed an MOU with the Goa College of Arts hopes that the IFFI Mile will shape up to be union of art students, national & international delegates and local Goans; where everyone participating enjoys themselves and makes the best of this opportunity