'Mehrunisa', A Film by Sandeep Kumar was premiering in 51st IFFI at Kala Academy on 20th January 2021. This movie is directed by Mr. Sandeep Kumar who is from New Delhi but has now settled in Austria. The movie is based on a grandmother- granddaughter bond. 
The lead role, Mehrunisa is played by none other than Farrukh Jaffar, her daughter's role has been played by Tulika Banerjee and the role of the granddaughter has been played by Ankita Dubey.
In an interview with Sandeep Kumar, yesterday along with Ankita Dubey, the director, and actress of the film shared their experience and other few things regarding the film.
"It's basically a story about an 80-year-old woman and yesteryear actress who is dealing with the patriarchy in the society and also the film industry and in her struggle, she is assisted by her granddaughter. So it's a grandmother- granddaughter story," said Kumar. "In the beginning it's strange, the bond is not there but over the period of the film she becomes, you know a kind of an admirer of her grandmother whom she didn't love and had not been in touch with earlier, so we'll see that in the movie," he further added.
Kumar was inspired to write this story by the yesteryear actresses which are rarely to be seen on television, nowadays. Keeping Farrukh Jaffar in mind, he wrote the story. 
"I'm basically from Delhi, born and brought in Delhi and then I went to stay in Europe and I used to wonder where are all those yesteryear actresses who used to be there and you don't see them anywhere and if they are there then they are just there as place overs, as mothers, grandmothers, aunts but there is no story around them and they are not visible anywhere. So I was wondering what happened to them and whether we don't have stories that are woman-centric and older woman-centric so this idea came to my mind. When I started writing I always had Farrukh Jaffar as the role of Mehrunisa. I hadn't even spoken to her then but I felt if there was anybody who could do such a role it was her," mentioned Kumar.
Kumar said he went to Lucknow while writing the story and visited Jaffar. The whole idea was to involve the entire cast from Lucknow though it's an Austrian production.
Kumar had a unique and challenging experience while making this film as it had merged people of two different lands, Austria and Lucknow.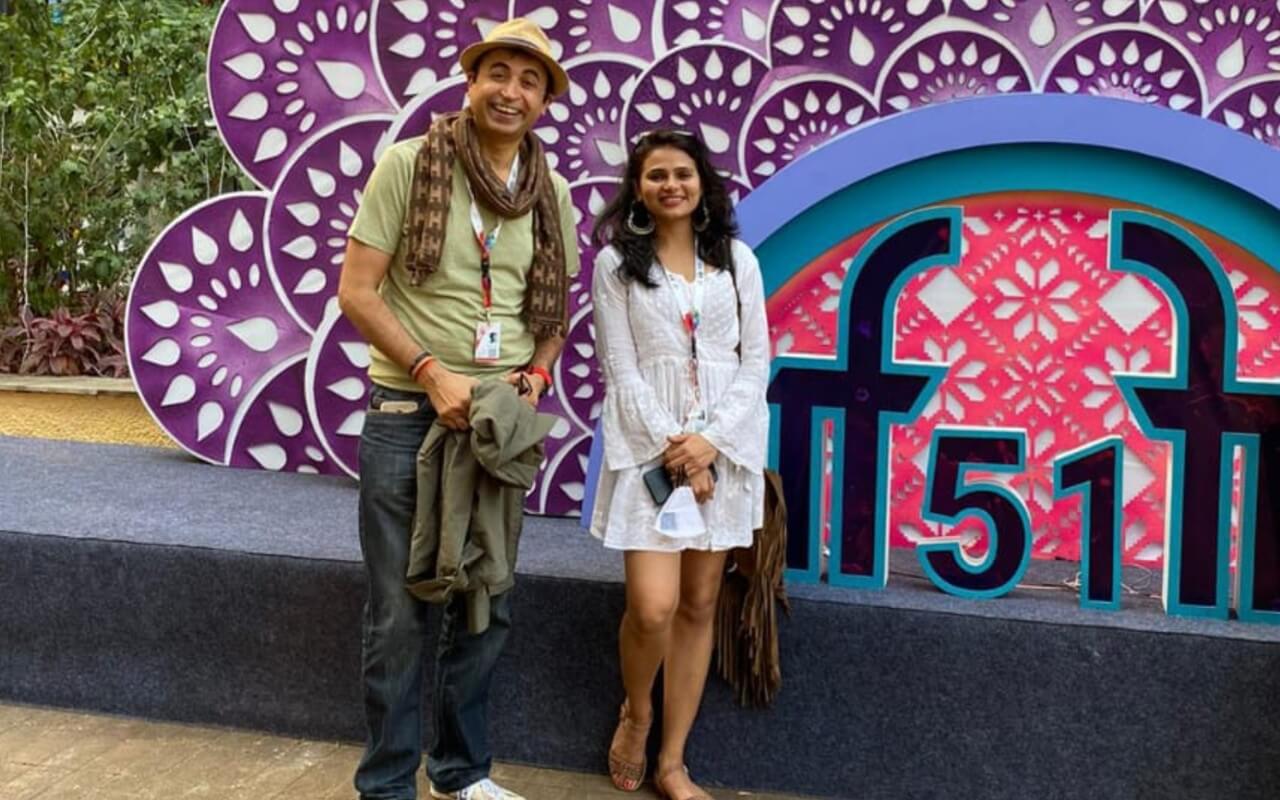 "We shot the film in November- December 2018. It was over a period of 25 days, all in Lucknow. Of course, it was a challenge because it was Farrukh Jaffar's lead role and she's 88 years old so we had to see how we were going to deal with that, so that was one of the challenges," said Kumar.
The whole crew for the film was a mixture of Austria and Lucknow. The production team was from Austria and had never been before to Lucknow. After coming to Lucknow they included the local staff for local production.
"It was a unique thing that we had an Austrian crew than a local Lucknow crew, merging of two different cultures together," said Kumar.
"I think the most important thing for an artist is to have not just their own self in mind but the whole scene," Kumar said he was very impressed with Ankita Dubey as she had this quality in her.
Ankita Dubey mentioned that initially was a little confused while working with Jaffar as she had no idea how to do it but later learned a lot from her. She said she was surprised to see Jaffar work so well being an 88-year-old woman.
Sandeep Kumar stated that Goa will always be a part of the film 'Mehrunisa' as it was launched in Goa.
Kumar and Ankita Dubey also said they are enjoying their time at IFFI and having an amazing experience. They appreciated how the festival is held keeping all rules and guidelines in mind where everyone is wearing a mask and maintaining social distancing and the screens are sanitized after every movie.