Goa has a very rich cultural history prior to the invasion of Mughals and Portuguese. A lot of historical structures were either destroyed or converted by the invaders into their own domain, but despite that, they could not erase the traces of Indian culture from it, and today when historians dig little deeper, they find a gold mine of rich culture buried under the debris of the old structures. The story of Alorna Fort is no different.   
Despite several invasions by the Mughals and other rulers, the Portuguese era is what stands out the most when talking about the coastal state's history. This is due to the association with the Portuguese for almost four and a half decades and also due to their significant influence in the culture of the state. From language to cuisine – Goa has a sprinkle of the Portuguese ways.
The Forts, churches, and buildings are the standing evidence to the Portuguese dominance in Goa. They still speak for the glory and grandeur of the state and some of them even are registered under the UNESCO World Heritage Sites. 
In the recent news, Alorna Fort, while its restoration process is found to have an interesting array of artifacts has been discovered in the fort. The 17th-century fort contains age-old artifacts which mainly consist of pottery that belong from six different nations. 
"While clearing the debris inside the fort, we found pottery and glass objects from Germany, England, Persian, China, Portugal, and the Netherlands. These could be evidence of trade relations between Portuguese India and these countries," said Varad Sabnis, Assistant superintending archaeologist of the Department of Archaeology.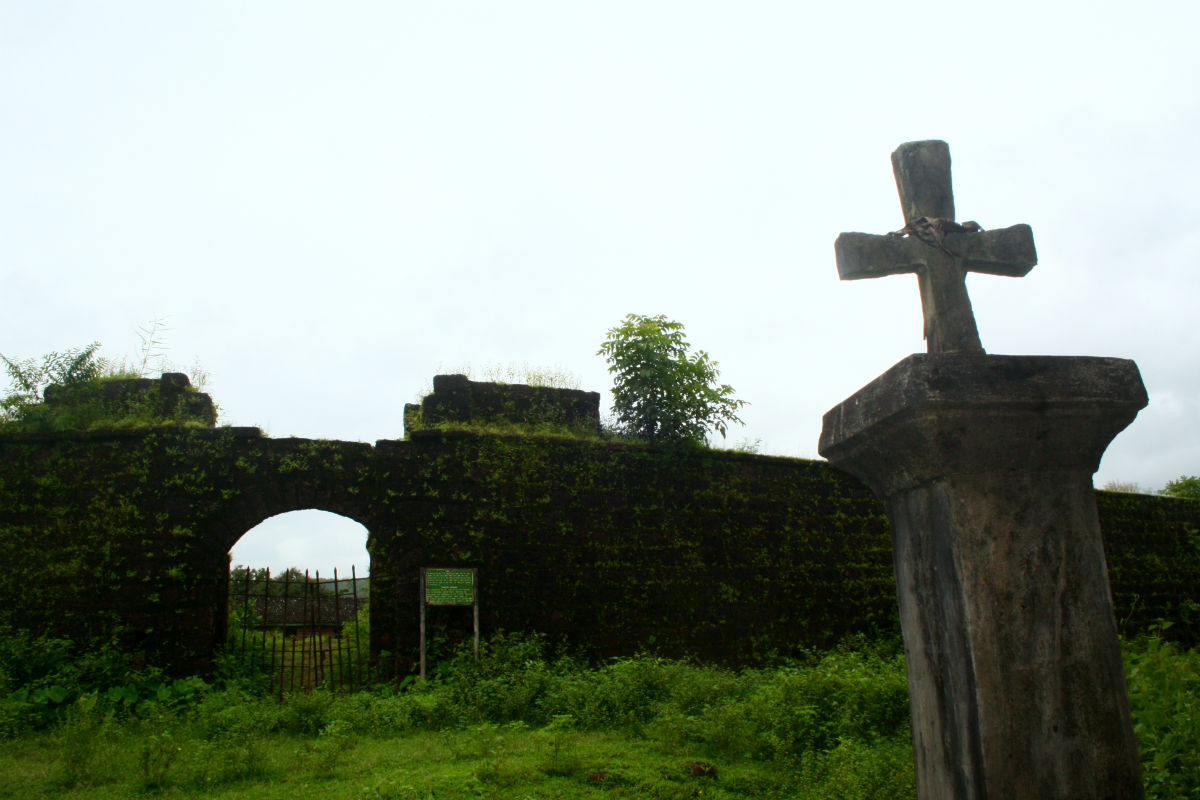 The department now plans to set up an information gallery that houses these artifacts. The pieces are to be displayed while guides and experts shall be appointed to educate the public on the significance of the fort along with its history and strategic importance.  
According to Goa Holiday Homes, built by the Bhonsles of Sawantwadi in the 17th century, the fort had four guns. In the year 1746, the fort was captured by Marquis of Castello Novo (later known as Marquis of Alorna) from the Bhonsles. The possession, however, was short-lived. In 1781, the fort was again captured by Dom Frederico Guilherme de Souza. It was used to defend against the Maratha attacks from the north.  
While many such Portuguese buildings are discovered, excavated and maintained; some of these are still yet to be given attention to. The Alorna Fort in Pernem is one such that is now being revived after a century of neglect. Efforts are taken to study and analyze the original construction of the fort with the help of the sketches by a Portuguese explorer and researcher, Lopes Mendes. 
According to Times of India, the Department Officials stated that the gallery shall be open for the public after the Lok Sabha elections and that discussions on the entry fees are being held.  
Image Source: Goa Photo