Goa is a beautiful state on the western coast of India, known for its stunning beaches, vibrant culture, and delicious cuisine. Every year, thousands of tourists flock to Goa to soak up the sun, enjoy the nightlife, and experience the local customs and traditions. However, while Goa is a welcoming and hospitable destination, there are certain things that visitors should be aware of to ensure they have a safe and enjoyable trip.
In this article, we will discuss some of the things you should not do on your Goa trip to avoid unpleasant experiences and make the most of your visit to this popular tourist destination. Whether you're a first-time visitor or a seasoned traveller, these tips will help you navigate the local culture and customs and make your Goa trip a memorable one.
1. Do Not Litter
Goa is known for its beautiful beaches, lush greenery, and vibrant culture. Every year, it attracts a large number of tourists because of its marvellous beauty. However, with an increase in tourism, there has also been a rise in littering and pollution. Littering is a major issue in Goa, especially on its beaches. Tourists often leave behind plastic bottles, wrappers, and other waste, which not only spoils the natural beauty of the beaches but also harms marine life. The litter also poses a health hazard to humans and animals alike.
The government of Goa has taken various steps to tackle the issue of littering, such as introducing fines for littering and setting up waste management facilities. However, it is also the responsibility of the tourists to play their part in keeping Goa clean and green. Some things that tourists can do to avoid littering in Goa are to Try to carry a reusable water bottle. 
Plastic bottles are one of the biggest sources of litter on beaches. To avoid contributing to the problem, carry a reusable water bottle and refill it at water stations or your hotel. Be sure to use dustbins to dispose of waste, and if you can't find one, carry the waste with you until you do. Avoid using single-use plastic items like straws, cutlery, and bags. Opt for eco-friendly alternatives like reusable bags and bamboo cutlery. Many organizations conduct beach cleanups in Goa, and tourists can participate in these events to help keep the beaches clean. Educate your fellow travellers about the importance of keeping Goa clean and green. Encourage them to adopt sustainable practices and avoid littering.
2. Do Not Consume Drugs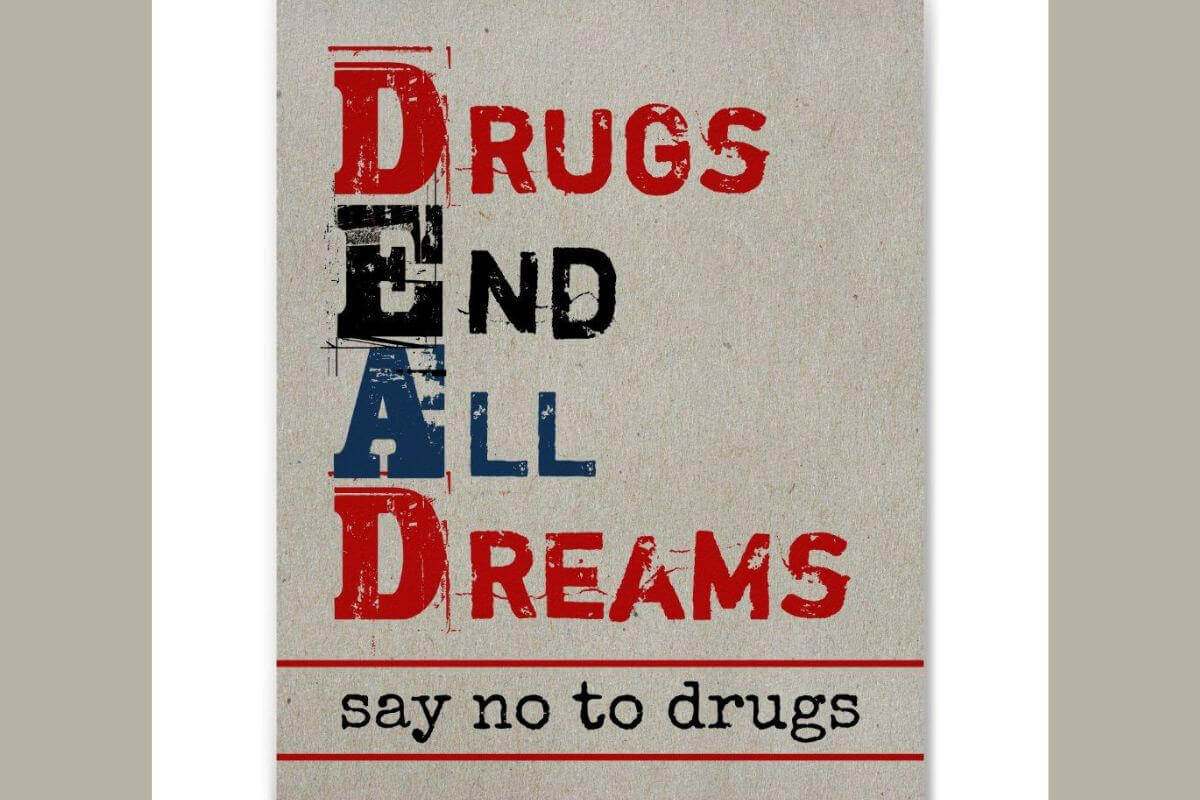 Drug use is illegal in India, and Goa is no exception. The state has strict laws and regulations against drug use, sale, and possession. Despite this, drug use remains a major problem, especially among tourists lured into trying drugs by unscrupulous dealers. Drug use can have serious consequences, including health problems, addiction, legal issues, and even death. In addition, it contributes to the social and economic problems of the state.
The reason why tourists should avoid consuming drugs in Goa is that it's illegal. Drug use is illegal in India, and tourists caught using drugs can face severe legal consequences, including imprisonment and deportation. Drugs are not only illegal but also harmful to the body. They can cause addiction, mental health issues, and physical harm. Drugs can be expensive, and tourists can end up spending a significant amount of money on them. This can impact their travel plans and lead to financial difficulties. 
Getting involved in drugs can lead to a tarnished reputation, both in India and back home. This can have long-term consequences for a person's personal and professional life. Drug use supports illegal activities, including drug trafficking and organized crime, which have a negative impact on society as a whole.
3. Do Not Wear Revealing Clothing in Public Places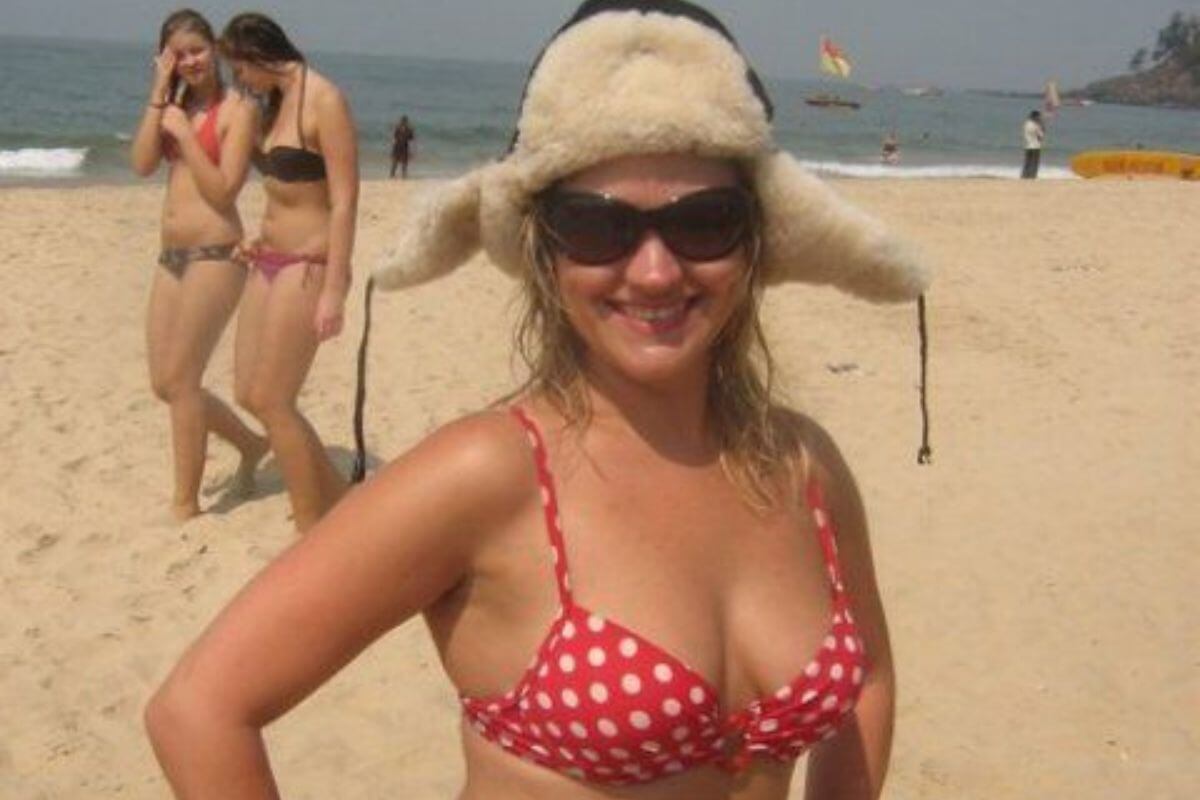 Goa is a conservative state, and it's important to respect local customs and traditions. Avoid wearing revealing clothing in public places like temples, churches, and markets. While it is perfectly acceptable to wear beachwear on the beaches in Goa, tourists should avoid wearing too much revealing clothing in public places like markets, temples, and churches. This is because it can be considered disrespectful and offensive to the local culture.
Tourists should avoid wearing revealing clothing in public places in Goa because India is a conservative country, and tourists should respect local customs and traditions. Wearing revealing clothing can be seen as disrespectful and offensive. Revealing clothing can attract unwanted attention and make tourists vulnerable to harassment and theft. 
Temples and churches are sacred places, and tourists should dress modestly out of respect for the religious beliefs and practices of the locals. Goa has a rich cultural heritage, and locals take pride in their traditions and values. Tourists should be mindful of this and avoid offending the locals.
4. Do Not Drink and Drive
Goa is a popular party destination, and alcohol is easily available. In Goa, there are strict laws against drinking and driving, and anyone caught doing so can face legal consequences, including fines, imprisonment, or suspension of their driving license. Furthermore, driving under the influence of alcohol or drugs can impair judgment, coordination, and reaction time, leading to accidents and injuries.
It is always recommended that tourists in Goa take alternative modes of transportation, such as taxis or ride-sharing services if they plan on drinking alcohol. There are many options available, and it is always better to be safe than sorry. So, it is always advisable to act responsibly and make wise decisions while driving or travelling in Goa. Driving under the influence of alcohol or drugs is a serious offence in Goa, and anyone caught doing so can face legal consequences. Not only is it against the law, but it can also be dangerous, as it impairs judgment, coordination, and reaction time, leading to accidents and injuries. To avoid these risks, tourists should plan ahead and arrange for transportation before going out drinking.
Taxis and ride-sharing services are readily available in Goa and offer a safe and convenient way to get around. They are also affordable, making them an attractive option for budget-conscious travellers. Tourists should make sure to check the credentials of the taxi or ride-sharing operator before getting in the vehicle to ensure that they are licensed and have a good safety record.
Additionally, tourists should also be aware of their surroundings and avoid walking alone at night, especially in secluded areas. It is always better to travel in groups or with a trusted companion, and if possible, to avoid carrying large amounts of cash or valuable items.
5. Take Proper Safety Measures Before Indulging In Water Sports


Goa is a popular destination for water sports such as jet skiing, parasailing, and scuba diving, and it is important to ensure that safety guidelines are followed to avoid accidents or injuries. 
Tourists should always check the credentials of the water sports operator before engaging in any activity and ensure that they are licensed and have proper safety equipment. It is also important to follow safety instructions provided by the operators and wear appropriate safety gear such as life jackets, helmets, and other protective equipment. Tourists should also be aware of the weather conditions and avoid water sports during rough seas or adverse weather conditions.
While water sports can be a fun and thrilling activity, safety should always be a top priority. Tourists should take the necessary precautions and ensure that they are engaging in water sports with licensed operators who follow safety guidelines to avoid any accidents or injuries.
6. Don't Get Involved in Fights or Arguments With Locals
Goa is known for its friendly and welcoming locals, and tourists are generally treated with warmth and hospitality. However, like in any other place, there may be instances where misunderstandings or disagreements can occur. In such cases, it is important to remain calm and avoid escalating the situation.
Tourists should respect the local customs and traditions and be mindful of their behaviour in public places. They should avoid engaging in behaviours that can be considered offensive or disrespectful to the locals, such as littering or public drunkenness.
If a disagreement does occur, tourists should try to resolve it peacefully and with respect. They should avoid getting into physical altercations and seek the help of authorities or local guides if necessary.
In conclusion, tourists visiting Goa should be mindful of their behaviour and avoid engaging in activities that can be dangerous or disrespectful. Following these guidelines allows tourists to have a safe and enjoyable trip to Goa.