Goa has always been cherished as a holiday destination, and questions like "why so?" and answered by its Authentic Vibe, Preserved Culture, Typical Goan Food, and Tropical Environs. The light-hearted people always serve a warm welcome to tourists from all over the world. 
Goa is reminiscent of History, especially concerning its colonial influence and Cultural- blend Aesthetics. Goa's history is both long and diverse. The Portuguese conquered Goa in 1510 defeating the Sultanate of Bijapur, and later on, the Portuguese rule lasted for 450 years which influenced Goan culture, cuisine, and architecture. Similarly, Goan fashion carries colorful failovers showing its multi-ethnicity of unique Goan Culture. Even today, the culture that has been followed for ages is well-kept by the Goan people. 
How the Goan typical fashion style would have created what are the traditional attires of Goa!
How Traditional fashion elaborated in Goa?- Explore the different ancient styles. 
The Goan traditional attires are rich in colors and designs. Like its culture, the fashion styles are decent blends of cultures. The commonly used fabric here is cotton because of its Tropical climate. If we take a sneak peek back in time we get to see the ancient exquisite style. 
Pano Bhaju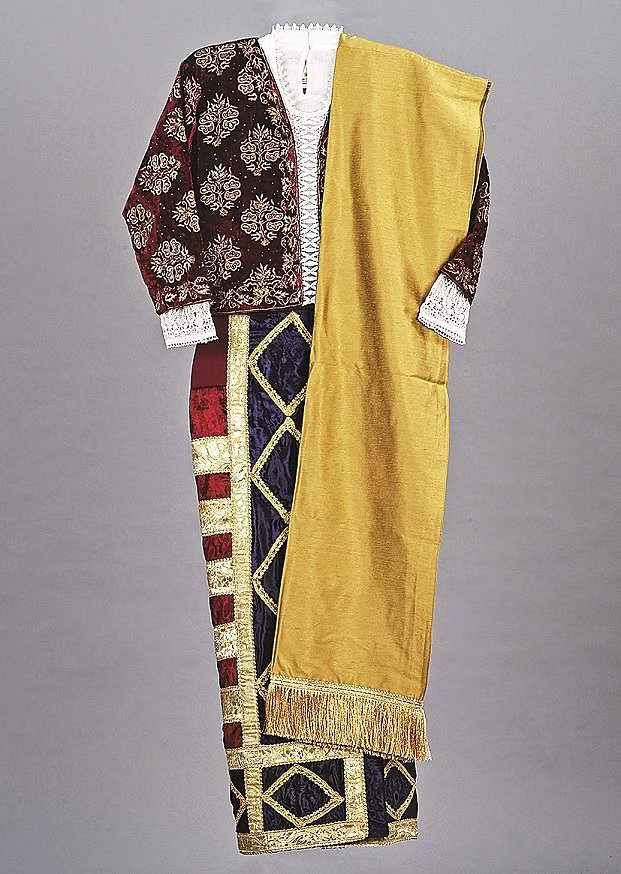 Pano Bhaju is a Classic style for indigenous young women and girls. Which is a long skirt that pairs with a blouse and bandanna(scarf).
Commonly used in cotton or silk fabric. The thing that made "Pano Bhaju" so admirable is the rich design of the hand embroidery. 
This style is elaborated with hues of red, green,  yellow, blue, and orange that grab the lookout. Women of all ages still bring up this style to keep their cultural identity.
Nav-Vari or Nauvari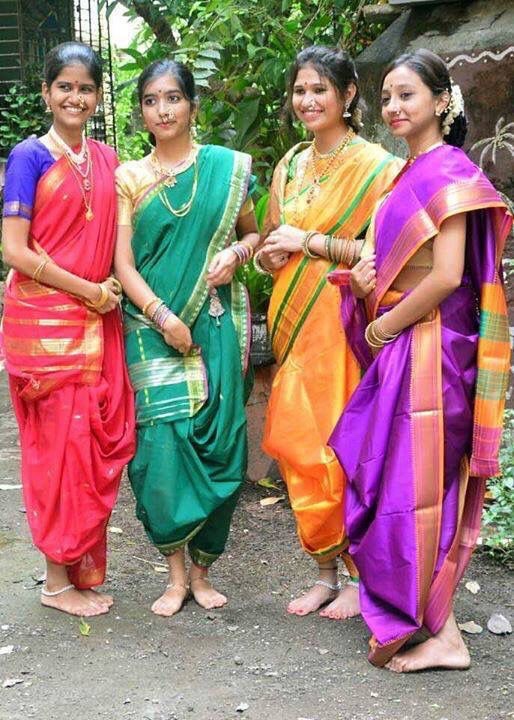 The Nauvari sari is rooted in aesthetic Maharashtrian civilization,  this saree is styled with attractive pieces of jewellery which include- 
Nath( nose pin)
Bangles 
Chinch peti ( necklaces)
Broad golden chains 
Earrings 
Nav-Vari saree is also widespread as Nauvari, Lugda, and Kacha. The long length of the saree makes it drape-like trousers. 
Many aged women still follow this style daily. 
Kashti
Again! Goa is not just blended with Western traditions, there are many different indigenous traditional dresses. 
Kashti is one of those dresses, this is mostly used by local "Koli" tribe women. This dress is paired with a Kunti Pallu( tied knot with the pleats of the saree) on the shoulder. 
Carnival Dresses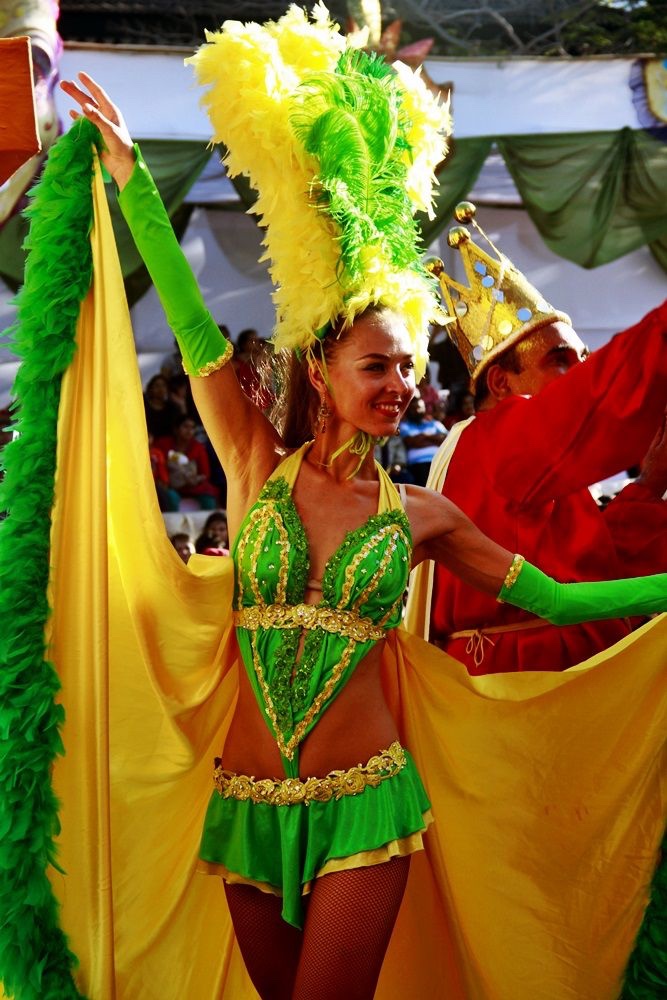 The annual Carnival of Goa is a well-known celebration of culture. According to different carnivals throughout the year various fashion styles are witnessed. These dresses are party themed and decorated with vibrant colours. 
The best part of this festival attire is- it offers a chance to showcase to tourists their best style,  and that makes the carnival more lively. 
The essence of time-honored dress sense even in wedding cultures! 
Traditional dress styles convey national, cultural, and religious identities. The uniqueness of Goan culture shows its classic fusion of Indian and Portuguese culture. 
At Goan weddings, the bride and Groom are dressed religiously wise.  Brides choose vibrant colours with lace and embroidery. Here Pano Bhaju is the first choice. 
Apart from that, Goan Catholics pick up a virgin white Gown with patterns and designs and men go with the western white suite. 
Wrapping up
Goa is a coastal paradise, but Goa also holds a reputed crown for its fashion. Its traditional and creative designs hand over the spectacular traditional style experience. Apart from all these, the beach fashion of Goa has a different fan base. 
Tourists Women and men try to get as comfortable when on vacation. So cotton shorts, tank tops, long skirts, cover-ups, etc. are widely known among tourists. 
Next time in Goa! try to explore more about the extraordinary and cultural Goa. Because every tradition holds a fascinating tale.