Goa is one of the most sought after tourism designation in the country and millions of tourists flocks in through the year, but the major thing that is haunting Goa is hundreds of locked houses spread across the state. There are numerous reasons why these houses remain locked, and just because they are locked it does not mean they are ready to occupy. Our team has done the short research on the scenario and here are the results.      
Even as the number of people buying second homes in Goa, including non-resident Goans, increases, the number of locked-in houses is also increasing with Goa accounting for the second highest in the country at around 1.4%. The rising trend is due to people wanting to own a home in charming Goa for a holiday or a short stopover or investment but not to live in Goa.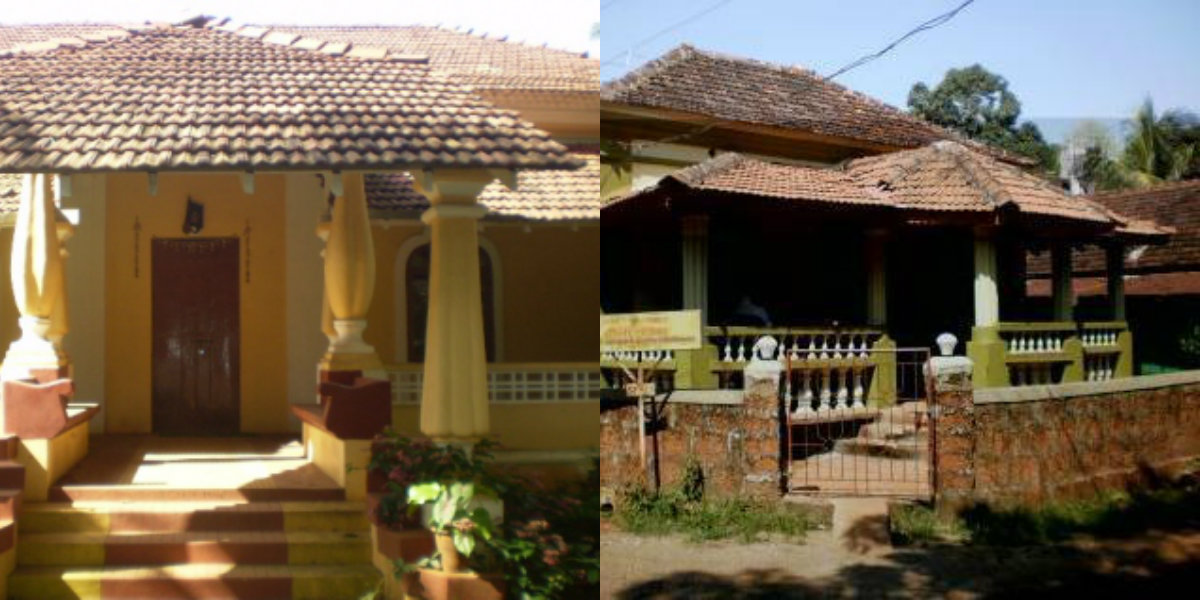 According to a census data published five years ago, as reported in the Times of India, one in every five houses in Goa is vacant. A 2011 census indicated that 1.25 lakh homes were unoccupied. This number has tripled over the last census taken in 2001 and by 2016 statistics indicated that up to 62% of houses in Goa are unoccupied.   A large percentage of these unoccupied homes exist in urban areas, with a larger number of these concentrated in North Goa.   In contrast, occupied homes in Goa have gone up by only 18%.
One in five census houses is lying unoccupied, especially in urban areas, sometimes giving such housing colonies an eerie vacant look.
Speaking to the Times of India, the then Chief Town Planner had indicated that most of these locked-in houses belong to Goans themselves. "Many Goans want to purchase separate houses other than their family homes and some Goans working outside the State or abroad have bought houses so that when they return to Goa later they do not have to pay through their noses for the property."
The unoccupied houses he had pointed out constitute 15% of the statistics of unoccupied houses.  In the face of increasing instances of tenant problems or damage to property, owners are reluctant to lease them out.
Another segment is that of non-Goans investing in second homes in Goa. The lure of Goa, for a holiday or a short stopover, is irresistible, although living in Goa is out of the question. Rich investors from Indian metros like Mumbai and Delhi constitute this segment.
Let's take the case of Haryana based businessman Rajiv Singh (as reported in DownToEarth).  Lured by the sun sand and peaceful atmosphere in Goa, he invested in a flat in Benaulim, South Goa.  Although he visits once a year, for the most part, it remains locked.   
According to the Times of India, what has transpired from a survey by the government is that individuals buying property solely for investment in Goa is causing an artificial demand and inflation.  It was pointed out that the increasing incidence of vacant houses (residential or non-residential) is a burden on the natural resources of the State.  Builders are en-cashing on this glut, offering investors a variety of options which include rent-back arrangements. To curb this trend the government was mulling imposing a tax on second homes in Goa. 
According to Sify Finance, buying a home is Goa is getting increasingly difficult, particularly for the locals residing in the State, as a lot of people, who have the means, are investing in holiday homes here skyrocketing prices in the process. The proposed tax is to have a deterrent effect on such copious buying and rationalize real estate prices in Goa. However, an exception can be made for Goan residents and those outsiders who contribute to the economy of the State, like industries and business establishments.
Will, this help to curb the trend of unoccupied homes in Goa and make housing more affordable for the Goans, only proper legislation will answer that question?
Source: Down to Earth | TOI | Sify