Just like her vibrant and dynamic work towards the society, Nalini Elvino de Souza is as vibrant and cheerful; a woman who makes the world smile around her. A Portuguese national, she was born and brought up in the city of Lisbon. Having parents of Goan origin, Nalini found herself yearning to come to Goa as a child. When she did come here, she found her love and has been settled in Goa for the last 20 years now. She is the co-founder of the NGO –Communicare which means Communication in Latin, where she is a teacher and a filmmaker. She works wholeheartedly towards nurturing the NGO and teaching languages in the most innovative ways. Read on, as Nalini takes us on a journey beginning from her ties to Goa through our former colonists- the Portuguese.
Nalini has been in Goa since the past 20 years. Her parents are Goans who migrated to Portugal during the time of the Portuguese colony in Goa. She and her siblings were born in Lisbon. They used to have family visits to Aldona and Sinquerim. Every visit to Goa made her yearn to live here more. From the age of 16, she started travelling to Goa on her own. Finally, at 25, she met her husband, now a surgeon Dr Bossuet Afonso, and decided to stay here, saying "I always wanted to settle in Goa but I wanted a reason. Marriage became one."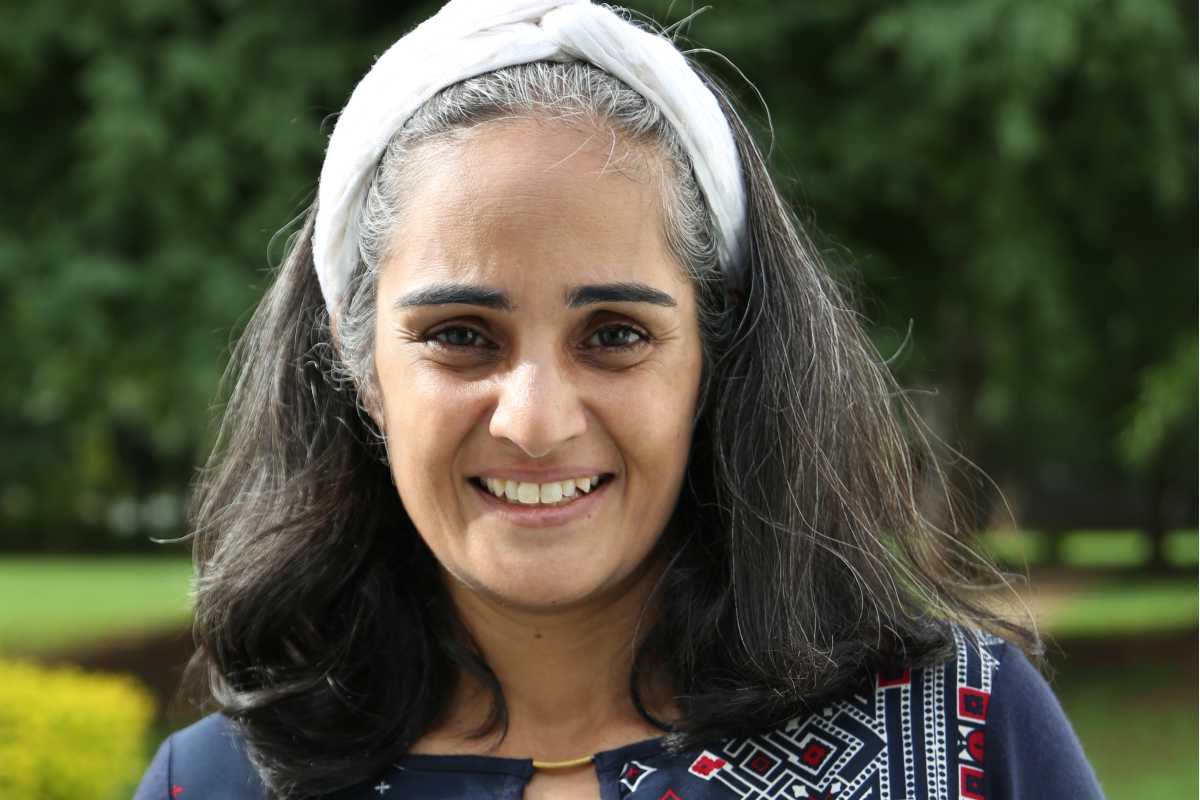 When an opportunity came knocking
One of the many feathers in her hat is that of filmmaking. "It all started in Portugal when RTPi a Portuguese channel wanted to start a series called 'Contacto Goa' about Portuguese in Goa. The Portuguese consul that time told me that I was the best choice for them. But my background was chemistry and I didn't know how to shoot and produce but he was adamant to take me. So I took up the work in 2006 and found a production company in Mumbai. It wasn't easy since the communication was a problem and I had to translate everything. With the team, I slowly started learning to shoot, direct, anchoring and with them, I almost did a hundred documentaries. After a few weeks, I started my own production. I started doing on Goan and Portuguese cultures."
Nalini started doing documentaries for IFFI and local television under her own production banner Lotus Films. In 2011 her film 'Dances of Goa' won an award at the Bulgaria film Festival. The background story to it was, "I had a friend who is a history lecturer in a college, Rohit Falgaonkar. He said we should do something about the dances of Goa and I thought why not. We found out that there are 15 dance styles in Goa but we covered only 13 because now they are slowly dying since the new generation doesn't want to do it. We shot from North to South."
However as is the case in most states of India, the younger generation in Goa isn't as attracted to the older folk traditions. But Goans abroad know the value of saving the culture. Nalini recounted, "When I was in Lisbon I was part of a Goan association and I used to dance the Goan cultural dances." Besides the film on Goan dances, she also made a short fictional film Paklo which was chosen for IFFI in 2006. However, her recent documentary 'Special Envoy' could not be selected for IFFI.
"For this film, along with a Goan team I had a co-producer's team from Portugal so was not acceptable according to the rules of IFFI, which says a documentary should be 100% Indian while for a fiction 2 different countries working together is accepted. I want to contribute to the Goa film industry but because of the rules, it's not happening. My only issue is that when they can accept fiction films why is it not possible to accept a documentary. They have to change the rules so that other countries can also collaborate with each other.  I have sent the film to other parts of the country for the film festivals which do not follow the same rule."
'Special Envoy' was screened in Mocambique too as it has a large population of Goans. Along with the screening, Nalini also gave a talk on the connection between Asia and Africa for the Goans there. Aquino Braganza was the first Goan to become the right hand of the first Prime Minister of Mocambique. He spent his life there. Activities like this keep Nalini on her toes all the time. "Most of my time goes in travelling abroad because it's time we do something like that. We need to reach out to the world and see the connection between other countries and us."
Starting an organisation
Another skill she wields is that of teaching. Nalini founded an NGO called Communicare along with her husband Dr Bosseut Afonso who is a surgeon, Lisa de Noronha, Aira Mirchandra and Namitha Nair who are all the trustees of the NGO. Since she is an OCI as per Indian rules she cannot be a trustee. Communicare aims to connect with different people across the world. She started with the idea of teaching Portuguese.
"But then I thought why can't we have more? So I got teachers to teach different languages like Spanish, German, Portuguese, Konkani, Marathi and so on. There was a time we started teaching 8 languages and then many other institutes started coming up which also taught different languages, so we changed our strategy. We started quizzes like Kaleidoscope, a language competition."
Kaleidoscope typically starts from morning to afternoon and each day they have one language competition wherein the participants and the teams are made to speak only in that language the whole day. Another prominent part of the competition is that they have themes for the competition like waste management. They would film these events, edit and telecast on local channels.
Explaining the purpose of the NGO Nalini explained, "The idea was that in school, students learn only the question and its answers. It's a habit of rote learning just for the sake of passing. This is why we have our NGO to teach children the language with the help of theatre.  If someone likes Ronaldo then we give the part in Portuguese and each has its own part in whatever they like about a country. We have done 4-5 plays in Goa till now. We thought that we should not be just in one place; that we should move around, gather connections with different people and keep connected. So we taught children through theatre, we made them re-use waste and make a film on waste management. We went to colleges and taught them to make use of waste and recycle them. For instance, we asked the students of IHM to get old t-shirts and make a carry bag out of it. We also collected tons of e-waste which we gave to e-waste recycling centres out of Goa."
Besides these, the NGO also conducted a photography exhibition wherein they asked people with a camera to show the connection between Goa and Macao. The entries were so overwhelming that they published them into a book called 'Viagem Oriental' or 'Oriental Macau' by their publication 'Lotus Livre'. They plan to take the exhibition to Macau in October.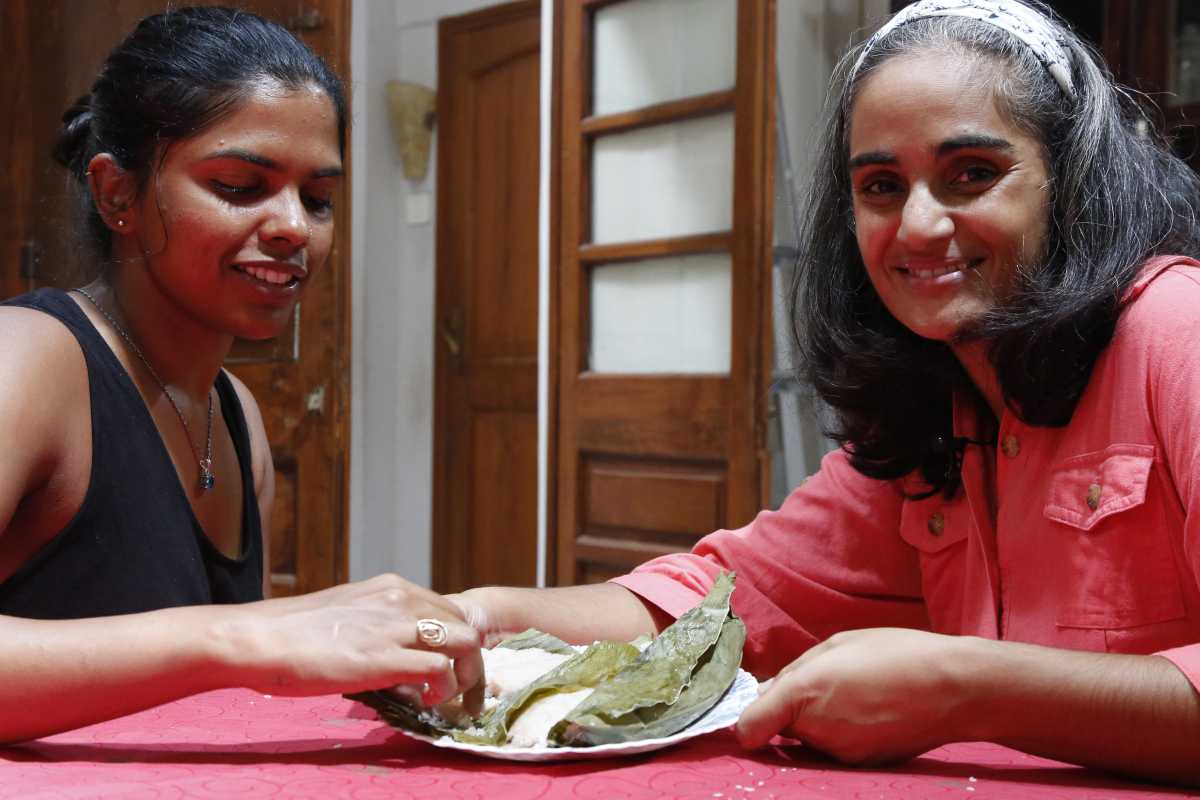 Teaching virtually
Nalini is a woman who loves Goa, teaches and works for Goa. The population is small she wasn't able to do much since very few would turn up for classes. So she decided to get into the oceanic waters of social media, where she was able to connect to many more. "People don't mind giving their time to social media, spending hours; as compared to regular classes," said Nalini. She launched her own Youtube Channel called 'Travel and Learn' wherein she started by giving Portuguese lessons, then continued on to show Goa's essence through its food, festivals and places. She was accompanied by Namitha Nair and John Lino.
A lot of people complained that the second generation doesn't know their mother tongue Konkani so they thought of teaching Konkani through the YouTube channel. "We started on little things like greetings or small sentences. Also, there were people wanting to learn Portuguese so I used ways to teach languages keeping Goa in the background. For example, we went to a saree shop to teach colours, we went to the vegetable market to show the market and teach numbers with the help of fruits, vegetables so that people watching the videos know what is happening in Goa. Thus we have worked to keep the essence of Goa intact while teaching Konkani. We covered festivals like Bonderam, carnival, Sao Joao and Patoleo, ensuring we gave the reasons behind their celebration too. Besides Goans, we have a lot of Brazilians who interact and find similarities between Goa and their own culture."
Other works
Besides the NGO and Youtube documentaries, Nalini has done many other things. "There is a work that I have done with the children of Auxilium School and a Portugal school. The theme was on waste management so we took stories of casinos polluting River Mandovi and asked the Portuguese students to illustrate the story and we gave the Indian children a story on the fishing problem in Portugal and asked them to illustrate the books. The students were not allowed to use the internet and they didn't know each other's culture. Using their imagination, creativity and the story they illustrated the book which came out really well. All the creativity is done by the students who didn't see casinos in a river or the fishermen of Portugal."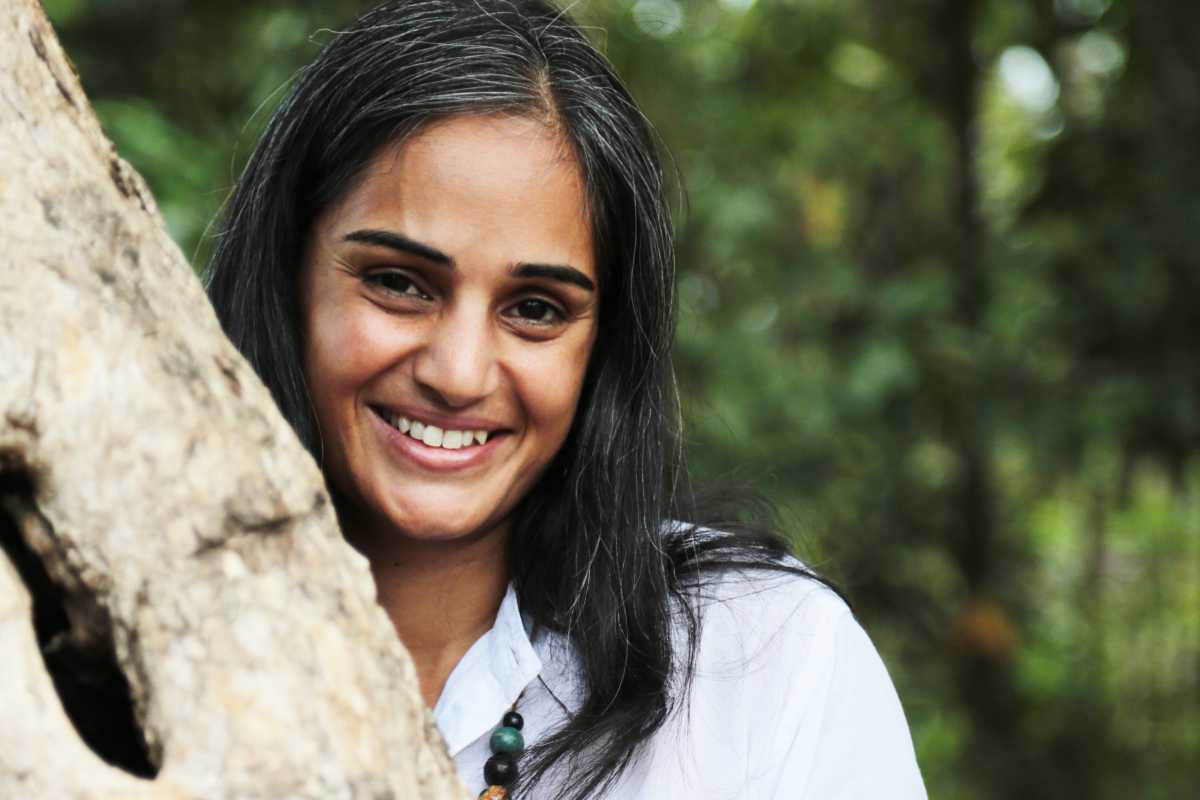 Sometimes you put in all your effort and hope for some acceptance. Despite all the work Nalini has done for Goa, she still feels like an outsider. "The only thing that hurts me is that I do so much for Goa but I am still not accepted. We won an award for 'Paklo' but I was not facilitated with it because I' m not a Goan in spite of being an OCI. I have dedicated my entire 20 years to Goa but I am still not accepted."
Scope
Nalini's plans have no boundaries. She enumerated many, "We can do so many things like having exhibitions, do photography contests, have programmes and many other things. Bringing countries together, taking Goa to the world and identifying its connection with other countries, that's also working for Goa." She has another documentary in the making which will show the connection between Mocambique, Goa, and Brazil through food. Giving a slight peek into its content she described, "For example, cashew trees were brought to Goa from Portugal to hold the soil firmly. But later people found out that you can make Feni out of it. Thus now Feni and cashew have become our identity."
Nalini's documentaries are a great boon to Goa. They will preserve its culture, traditions and multi-national links for the future generations to remember and practice. In a time when traditions are slowly fading, her teaching classes and movies will keep Goa's essence alive.