Incredible Goa always has a very special corner for the women, and the publication is working towards the women-empowerment right from the inception. The woman plays a very important role in our society, she is a housewife, a mother, a friend, a colleague for a long time, and now she also plays the role of businesswoman, entrepreneur and politician.
Women have started spreading their wings and there is nothing that can stop them now. This special feature is made as a tribute to all those unsung heroes who did not become a part of this story because we have a restriction of space, but the stories that we have selected here in this article, I am sure will relate to every woman out there who is trying hard to empower herself, after facing all the odds in our male-dominated society.
Jayashree Parwar


Jayashree comes from a very humble background, but the backdrop of a middle-class orthodox family did not stop her from achieving her dreams. She decided to step out of her comfort zone where most of the ladies do not even dare – and helped many women to fulfil their basic sanitation needs.
Coming from the village of Bicholim, which is situated in north Goa, Jayashree set up a unit of manufacturing eco-friendly sanitary pads in her village, but her journey has not been easy; she had to jump through hurdles to make it to where she is. The taboo attached to menstrual cycles and hygiene initially made it much tougher for Jayashree to start.
Jayashree did not let anything get in her way and today she manufactures the 'Sakhi' brand of sanitary pads which are eco-friendly and chemical-free. While many had second thoughts on taking up this project, Jayashree did not give up, in spite of losses for two consecutive years. With her entrepreneurial skills, she confronted and overcame her obstacles.
There were many supporters, because of whom Jayashree was able to succeed in her noble cause. Her innovative venture is indeed praiseworthy. Apart from making eco-friendly pads and promoting menstrual hygiene, she provides employment to women in villages.You can read the full story of Jayashree's journey here…

Sabina Martins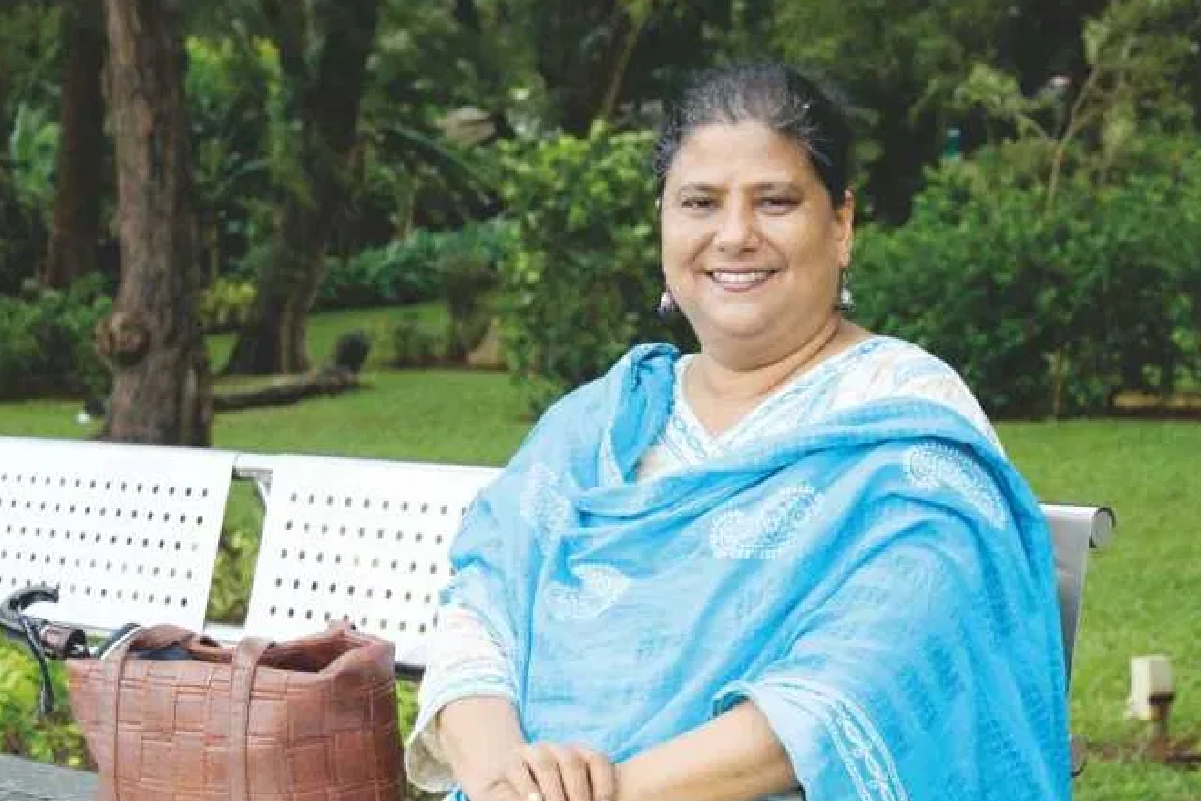 Social work has become a business and extortion vehicle for many organisations coming up in the state. Frankly, social service is not everyone's cup of tea, and only people with dedication and goals can achieve it. Sabina Martins is one such example of the selfless social service in the state of Goa.
Sabina Martins has been a driving force for the betterment of women in the state for over three decades. Her women's rights organization called "Bailancho Saad" deals with the atrocities that are meted out to women in the state. The journey of Sabrina towards the cause of the down-trodden, right from her college days, has been a part of the student's organisation.
The organisation has completed three decades in the state and has continued to grow stronger with time. This self-funded organisation has been through quite some struggles. Sabina, who is herself a teacher, is balancing work and her company.
The main focus of the organisation is to voice the opinions and struggles of women in Goa and provide them with justice. Bailancho Saad has collaborated with the State AIDS Control Society and also an organisation called "CRY" for the welfare of women and children. Sabina is a woman fighting for her fellow women and is a true example of an empowering woman. 
Diviya Kapur
Her love for books and a search for a peaceful life, brought her to Goa. Born and bought up in Bangalore, Diviya left her promising career in practising law to pursue her passion. Leaving Bangalore in the year 2005, she established her brand 'Literati' in the state of Goa. She has been working for quite some time for the noble cause of making available mobile libraries for children, called 'BeBook' in the state of Goa. She feels that books can change a child's life, and her love for books is what made her launch Literati. 
Spreading the message of embracing yourselves, and its added advantages, she says: "If you have the family then you are bounded by the responsibilities, and you do not get much freedom, but that does not mean that women empowerment gets hampered when they are in relations and committed. There are many women out there who have families and are doing more than a single woman does, but it does not mean single women have no responsibilities. It's just that they don't have the support that is enjoyed by the women with families. It just depends on how you look at it."
Neomi Barneto
Neomi Barneto started her journey in Goa by setting up the first unisex family salon in the year 1997, back when Goa was yet to commercialise. A humble and down-to-earth woman, she owns a chain of parlours in this state. Neomi and her husband set up their first salon near Miramar, in Panjim, and now it has become one of the biggest brands across Goa.
This project was indeed risky but fortunately worked out in the favour of Neomi. As strong and driven she is, she has served for almost two decades in the salon industry in Goa. She wishes to break the stereotypes by encouraging men to take up salon training – as she feels this job is not just meant for women. 
Sharing her message to the people interested in this field, she says: "According to me, one needs passion, dedication and willingness to put in hard work, and you can earn well in this field. You can get self-satisfied looking at a happy client, you can make them smile. Nothing comes easy and you need to be creative, which is only possible if you are into this job."
Sandhya Kini Mayenkar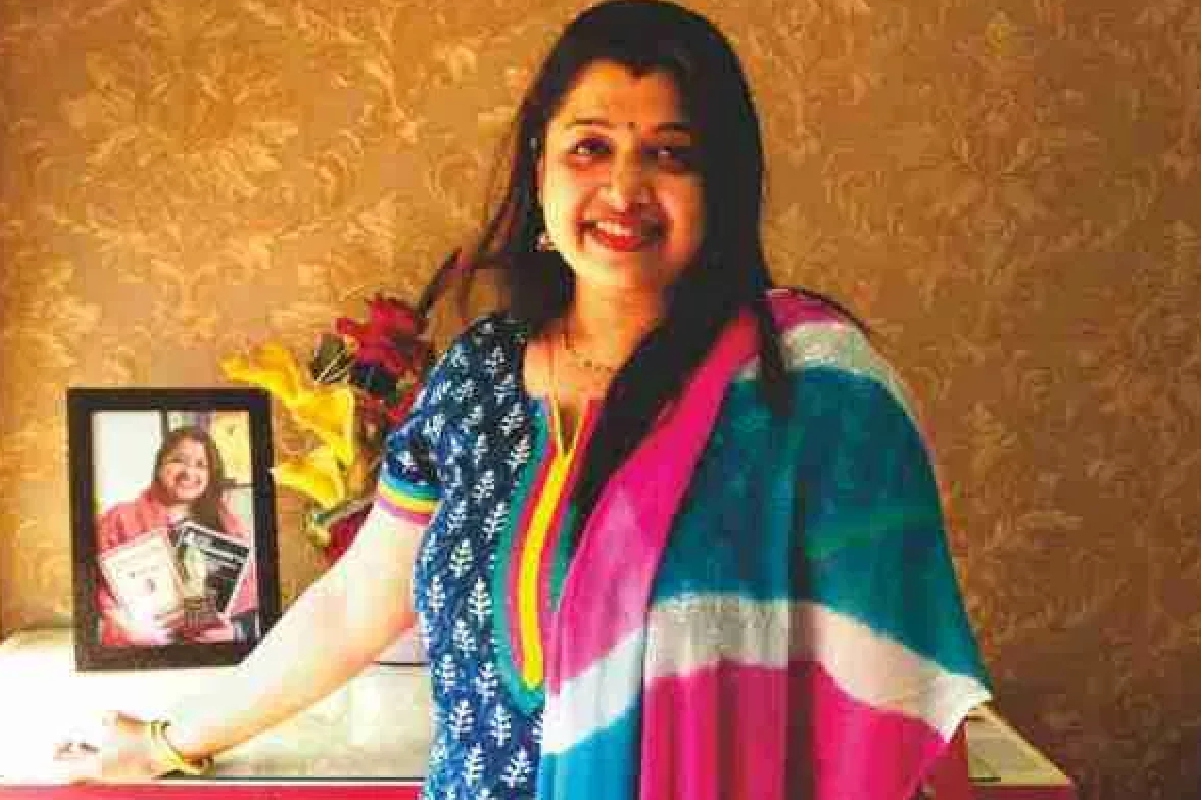 The story of Sandhya gives hope, and shares the message that says 'one cannot be too late in pursuing your dreams.'  Married at an early age, Sandhya and her husband were into advertising. With her skills in baking, she opened her own institute; 'SKM Institute of Culinary Arts.'  She took classes and taught various recipes. She now hosts 70 courses sub-divided into categories for oven, desserts, cooking, festive, preserves and jams, to name but a few – because each of these has a sub-category, and the list is endless! 
She also ventured into the setting up of a supermarket. As random as this sounds, it was her father's dream and she wanted to turn this into a reality. Naming it 'Kini Supermarket' in her parents' name, she ventured into this without much experience, but still succeeded. 
The message Sandhya would want to give to women is that the courses only cater to women where they try to open their mind, and make them aware that even from home they can earn. They just need to have an interest and talent to pursue something. She always goes by this famous quote from a movie "zindagi certificate se nahi chalti… Kaabil bano, kamyabi jhak marke piche aayegi".
You can read the full story of Sandhya's journey here…
Shreemi Pai Panandikar
The story of Shreemi is a kind that would motivate any lost soul. A bold and persevering girl, with her father as her support, after his demise, Shreemi had to build up courage by herself. Unwillingly married, she had to adjust to her new house but the hunger to create her own identity persisted.
After taking on a series of small jobs, she then taught herself graphic design. She managed her children and still set up her own business all by her will and hard-work. Now, she masters in different signage manufacturing, all interior and exterior signage and also ventured into interior designing and executions for commercial, as well as residential properties.
Sharing her message to other struggling women entrepreneurs, she says firstly it is important that women learn to maintain self-esteem at every step and secondly women should not tolerate injustice nor be taken for granted. Another important thing is what a woman puts on her priority list; be it family, health or business or indeed all three, which one has to juggle well, and women are very talented in multitasking.
Varsha Usgaonkar
Originally from Goa and belonging to a highly respected family, Varsha Usgaonkar is an actress that needs no introduction. She has been a part of the film fraternity for the past 28 years and has worked in several Bollywood and Marathi Movies. Not only this, she has also worked in Rajasthani, Bengali, Goan, Chhattisgarhi and even English movies. 
Ever since a young age, Varsha was keen to pursue acting as her career. She eventually faced struggles to find good opportunities, but later she grew as an actress, bagging prominent roles in several languages.
Talking about her comeback to the Goan Film fraternity, she shared her message to the Goan Film Industry saying that, "I want to encourage directors here to make films which are culturally rich and showcase the true essence of Goa in a big way. Let the film be truly Goan, and let it look like a regional film and fully display the culture of Goa."
You can read the full story of Varsha's journey here…
Julia Kurian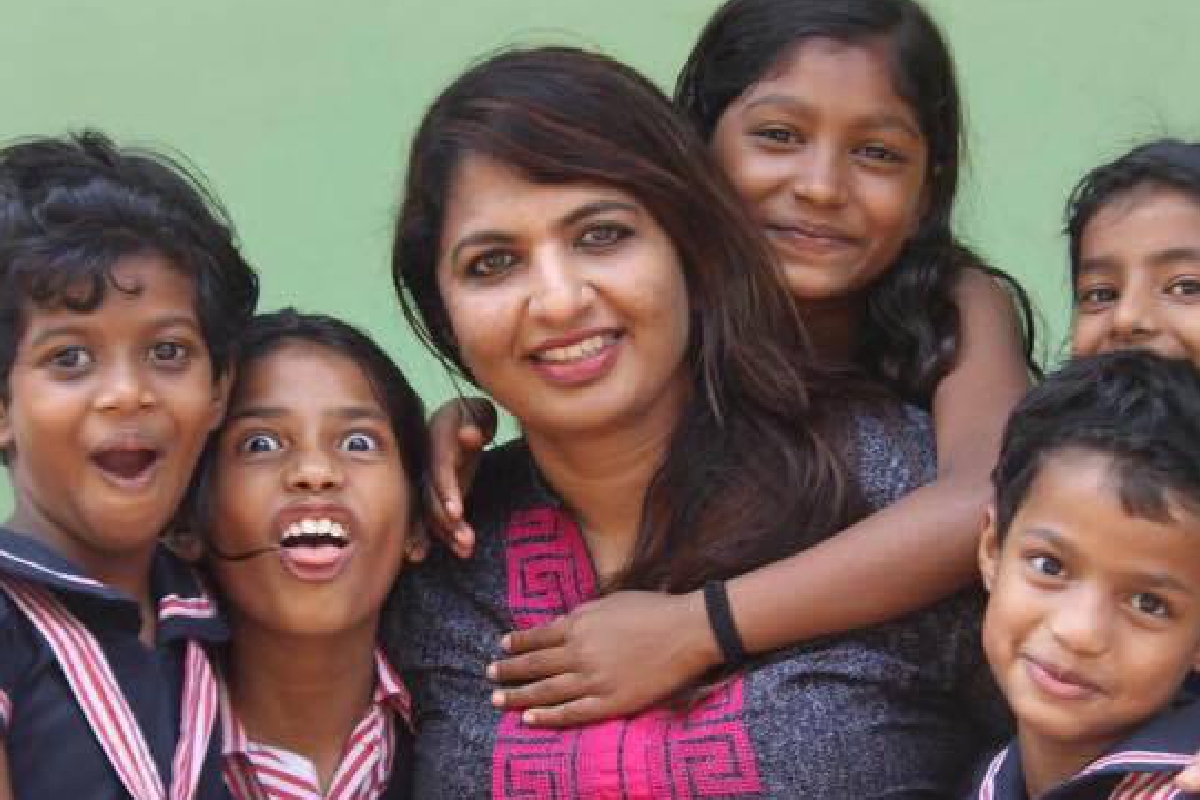 Married at a very early age Julia came into the field of social work following the footsteps of her husband, Mr Matthew Kurian. There are many husbands who encourage their wives to take up the responsibilities independently but Julia's case was completely different as Matthew always encouraged her to take up the challenges in the life, and today Julia runs Goa's first and only school for the street children, 'Shanti Niketan.' 
Julia Kurian entered into the field of social work at a very early age, working her way up to eventually become the Managing Director of Goa's only Childcare NGO, El Shaddai. Today, El Shaddai takes care of thousands of children who are either homeless, orphaned or from unprivileged backgrounds.  Julia heads up a huge team of volunteers, teachers, educators and counsellors and she herself heads the school with custom-designed academics for the students. Here I will briefly take you through Julia's journey, where she faced obstacles but arrived at where she is today – as a result of all this experience. 
Julia came from Kerala in the year 1994, after getting married to Matthew, who is the founder of El-Shaddai Foundation, a charitable trust which is a non-profit NGO, running homes & shelters for street children and orphans, and committed to the education of children in Goa. She did not get much involved initially, as she was focusing more on her own family planning. 
In the year 1996 she had her first child, and she started working in the school in 2000 after she witnessed the difficulties that the children were facing. She was always there to lend a hand for any sort of task needed at the charity. She would cook for the children, cut their hair and take on small tasks with no hesitation. According to Julia, her primary concern was to finish the job without waiting for any sort of assistance.
Julia wants to revolutionise the existing teaching system in the state and she is very positive that things will work out, as the method she uses in the school is the most effective. Julia's efforts will surely pay off, and she will be able to empower more children from an underprivileged society in times to come.    
You can read the full story of Julia's journey here… 
Bhakti Dempo 
Bhakti comes from a very affluent family background, highly educated and married to a renowned businessman of Goa, 'Shri Rajesh Dempo' she has created a niche for herself in the society with her vision and dedication.  
Those born with a silver spoon in their mouths are often the most fortunate, but that fortune also comes with a lot of responsibilities which one should try to fulfil. The world remembers only those who have done something good for society, and the story of Bhakti Dempo is no different. Born into a well-to-do family, and then married into one of Goa's most respected families, she represents the epitome of being wealthy, yet remains humble, and invests her resources for the greater good, and for the betterment of society. 
People with a good amount of knowledge and financial background prefer to engage in business, as it is considered the most respected job one can get into – as it not only has potential to make money, but also helps society in various forms. But there is one field in which investment in knowledge helps even more, and that is the field of education. Imparting knowledge is said to be the noblest job in this world, and what better way could be, than starting an educational institution which will help the upcoming generation to expand their horizons? 
Bhakti Dempo, who runs a school, Dempo Kids, is one such noble initiative, which is helping many kids attain higher standards of education. Bhakti belongs to a business family who completed her graduation in accounts, and she is a qualified chartered accountant, who presently heads the finance department of Dempo Vision Group, headed by her husband and a part of Dempo Legacy.
Bhakti feels that every woman out there that struggles is a part of a woman's life, and needs to learn to balance her private and work life. According to her, for the all-round development of an individual, one should always pursue one's dream – no matter how difficult it is, because this is the only life we have, and one has to live up to it – and to the fullest, which is very important. 
You can read the full story of Bhakti's journey here… 
Assavri Kulkarni 
Today, photography is one of the most lucrative and prestigious professions, although that was not the case earlier, especially for women, victory comes only to those who take the risks in their lives. Assavri Kulkarni is one such lady who decided to take that risk, and came out as a winner. 
Assavri knew that she may not be able to earn living with the profession of photography, but she went ahead and grabbed a couple of lenses and set out to carve out her space in the world of photography and earn her livelihood by it. Being one amongst Goa's now thriving artistic community, Assavri stands out first amongst the equals.  
As a child, Assavri was very interested in sketching. She wanted to pursue the arts, and decided to continue her higher studies in Goa College of Arts, much to her parents' disappointment. Photography came to her by chance! Had she not been a photographer, she would have taken up hotel management. 
Apart from photography, Assavri is also into sketching. Her exposure to nature and still life over the years – lend a distinct edge to her sketches. Describing it as a skill that came naturally to her, Assavri has a true Goan heart. She likes to keep everything simple, eat simple and do things as simple as she can. She plans to do a lot more, documenting work, the food, and the tribes and people of Goa.
You can read the full story of Assavri Kulkarni's journey here… 
Namita Tripathi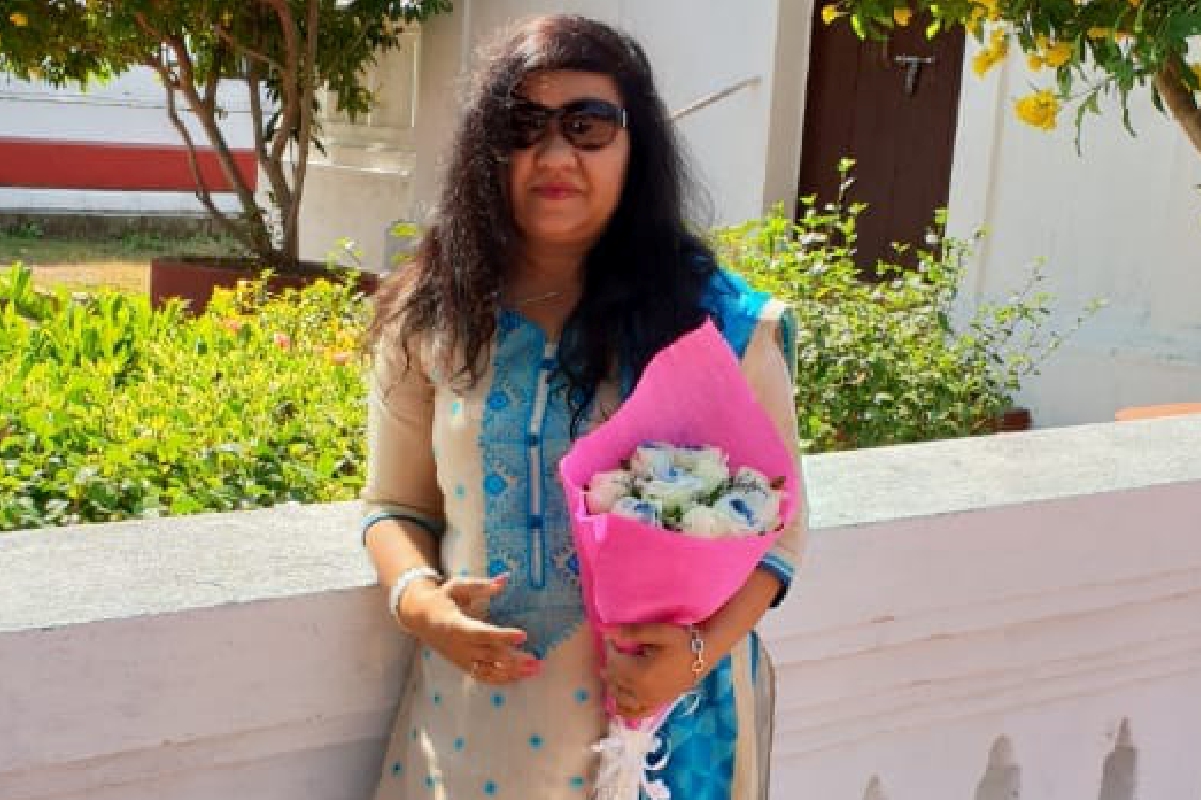 The first lady entrepreneur who ventured into the laundry business in Goa, when there were only the men ruling in the business of laundry, Namita belongs to a business family where her husband runs a multinational company. She decided to make her own road in this journey by setting up Goa's first upmarket laundry unit called White Cloud. 
Today Namita runs multiple outlets of 'White Cloud' brand, across the state of Goa. She sets a perfect example of a businesswoman, a daughter, a wife, and a mother combined into one person. With support from her family and friends, she started her venture with a simple idea of quality laundry service 18 years ago, and has come a long way since.
Namita, originally from Mumbai, moved to Goa with her husband and two children, 26 years ago. At that time, Goa painted a drastically different picture of what people see today. When she moved here, her focus was primarily on taking care of her family, with her new-born grasping most of her attention. 
Belonging to a simple Marathi family, and a graduate from Mumbai University, she was taught that a woman should never limit herself to just taking care of the family. She has been brought up with the belief that a woman is capable of doing much more than she's framed into doing. Hence moving with life in a new city, Namita always knew that she would not remain behind closed doors, and stepped-out to conquer greater heights. Her husband, Deepak Tripathi, supported her at every step and she was able to attend to her two growing-up sons, Chirag Tripathi and Ujjwal Tripathi. Namita's entire family encouraged her all the way in fulfilling her entrepreneurial mission.
While scouting for various services like a cleaner, laundry, and others, she observed that there were hardly any services – or even locals – providing this laundry cleaning at discretion, as in the metro cities. Considering this as a significant hurdle in completing her many household chores, she happened to get the idea of starting a laundry service, something which was completely missing in the Goan market. After much planning and support from her husband, she opened the flagship store of White Cloud Laundry in Panjim, in the year 2000.
With this intention, White Cloud gained momentum, and Namita was able to open a second store in Porvorim within a span of one year. Continuing the same vision and aim in mind, and increasing demand for laundry services, Namita gradually opened her third store in Mapusa, in the year 2002. Today she is a proud owner of a total of 6 White Cloud laundry service outlets, running successfully at Calangute, Vasco, and Margao.
White Cloud Laundry Service today is a household name. Ask your family, and they will tell you where your clean laundry came! The ease and effort of getting clean clothes to wear every morning while getting ready for work – is all courtesy of White Cloud. So tomorrow, when you are visiting any of the White Cloud stores, you will know the real face behind it, the hard work and struggle that has gone into setting it up and giving quality cleaning services every day. Namita does have plans to expand to the outer boundaries of Goa as well. But right now, she is completely focused on the existing business, and would start her expansion plans soon.
You can read the full story of Namita Tripathi's journey here…
Cecille Rodrigues 
Cecille is also known as 'Super Mom' after she appeared in the dance reality show 'DID Supermom' on ZEE TV. Cecille is a single mom, and shoulders the responsibilities of kids and herself, single handily, besides doing the social work. She also tried her hand in movies and politics, but at the end of the day, she feels more comfortable serving the community with good work. 
Something that's started with just a passion for dance from the young age, she attained the greatest height in the biggest dance reality show of India, 'DID (Dance India Dance) Super Mom'. Cecille reached second place in ZEE TV's reality show DID – SUPER MOM, the dancing competition. That was a proud moment for Goa and Goans, since people in Goa love dancing, and not many have reached to the height she did. 
It was sheer passion and commitment that took her so high in the field of dancing. Today Cecille runs a dance academy and she is multi-tasking between her Zumba training – to consultation – and back to training the young children in schools. Like many others, Cecille too wants to do a lot of things with her life.
Cecille is a person full of life. I met her for first time and realised I have never met such a passionate, talented and bubbly person before. She is perhaps the first person I came across, who despite having dozens of opportunities to achieve the name and fame in the industry, does not want to run after it.
Today Cecille runs a campaign called ROSTO to show government and politicians what they are supposed to do – is done by the common man (AAM Aadmi). According to her, if you wish to achieve something in your life then there is nothing that can stop you from doing it. Just follow your dreams and pursue it, and one day you will also be the winner like Cecille.
You can read the full story of Cecille's journey here… 
Akshada Bandekar 
Akshada is a real child prodigy, and her journey towards music began when she was just three years old. That's too early for someone to even realise what the music is all about, but for the child prodigy like Akshada, it was perhaps not necessary. Akshada feels that with appropriate nurture, one can ensure born talent reaches its full potential. Being born a prodigy doesn't make you an automatic superstar. It's the effort you put in that will get you that status 
Akshada Bandekar is one of those special people who have been gifted with the most melodious voice. At the tender age of 3, when most kids can hardly speak in full sentences, Akshada was singing on the stage. Today Akshada is 19, and pursuing her degree in a technical field, from the Goa Engineering College in Farmagudi. But we all know Akshada as a singer, and right from childhood, she was singing on the stage without any formal training, because she is gifted.
According to Akshada, music has always been an integral part of her family. Akshada gives the credit of this talent entirely to her mother. After Akshada's mother realised her daughter's hidden talent at the age of three, there was no looking back for her, and she started encouraging her, and by the time Akshada turned six, her mother had helped her host her first solo concert. It's no joke to shoulder the responsibility of a solo concert, that too, at the tender age of 6, but those who are gifted can do this magic, and the story behind the concert is even more interesting. 
You can read the full story of Akshada's journey here…
Pallavi Salgaonkar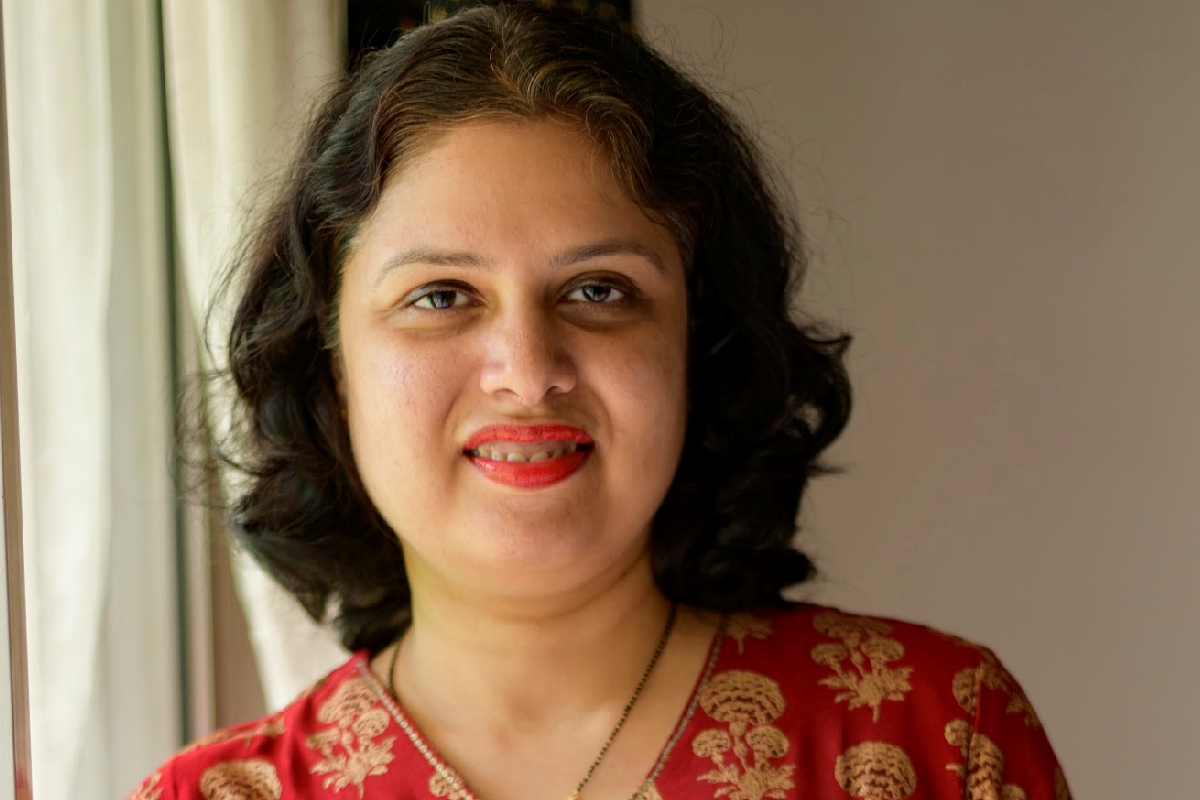 Business is no longer dominated by men alone, as women are now equal stakeholders in the fraternity; a trend in all developed countries. Today, India is a shining example of empowerment of women, to hoist them into the business world. Pallavi Salgaonkar belongs to a business politico family, but instead of staying in her comfort zone, she set out to make a name for herself. Today Pallavi runs a very successful bakery called 'Desserts and More' and having established her business, she is also a part of Goa Chamber of Commerce's women's wing. A commerce graduate and chartered accountant by profession, Pallavi has come a long way to become one of the most successful female entrepreneurs in Goa.  
Pallavi was born and brought up in a small town in Goa called Bicholim. She did her preliminary schooling at Our Lady of Grace High School, Bicholim, and then her College at S.S Dempo College of Commerce and Economics, Panjim. She had gone to Mumbai to pursue her Chartered Accountancy course and have completed the same in both Mumbai and Goa. Success is a perfect mixture of opportunities and self-effort, and nothing comes easy to anyone, which was the same for Pallavi. 
Success is a perfect mixture of opportunities and self-effort, and nothing comes easy to anyone, which was the same for Pallavi. Every journey that begins with fiery passion almost always ends up being a successful venture. Pallavi's cake-making business was derived from her passion for desserts. Making desserts has been her hobby, and she has also written a book called 'Desserts First', which is dedicated to all sweet lovers, and those who love to whip up quick-and-easy desserts for family & friends; now retailing at book stores across the state. 
Today 'Desserts N More' is in almost every city in Goa, and according to Pallavi, they do not have a presence in South Goa, but they are looking to expand. Being a woman means juggling family life with work, and Pallavi had to manage all her responsibilities along with her duties. She credits her effective time management to do this, without any hiccups. Presently Pallavi is also shouldering the responsibility of Chairperson of Women's Wing at GCCI (Goa Chamber of Commerce and Industry).
Karen Maciel
A story where a woman m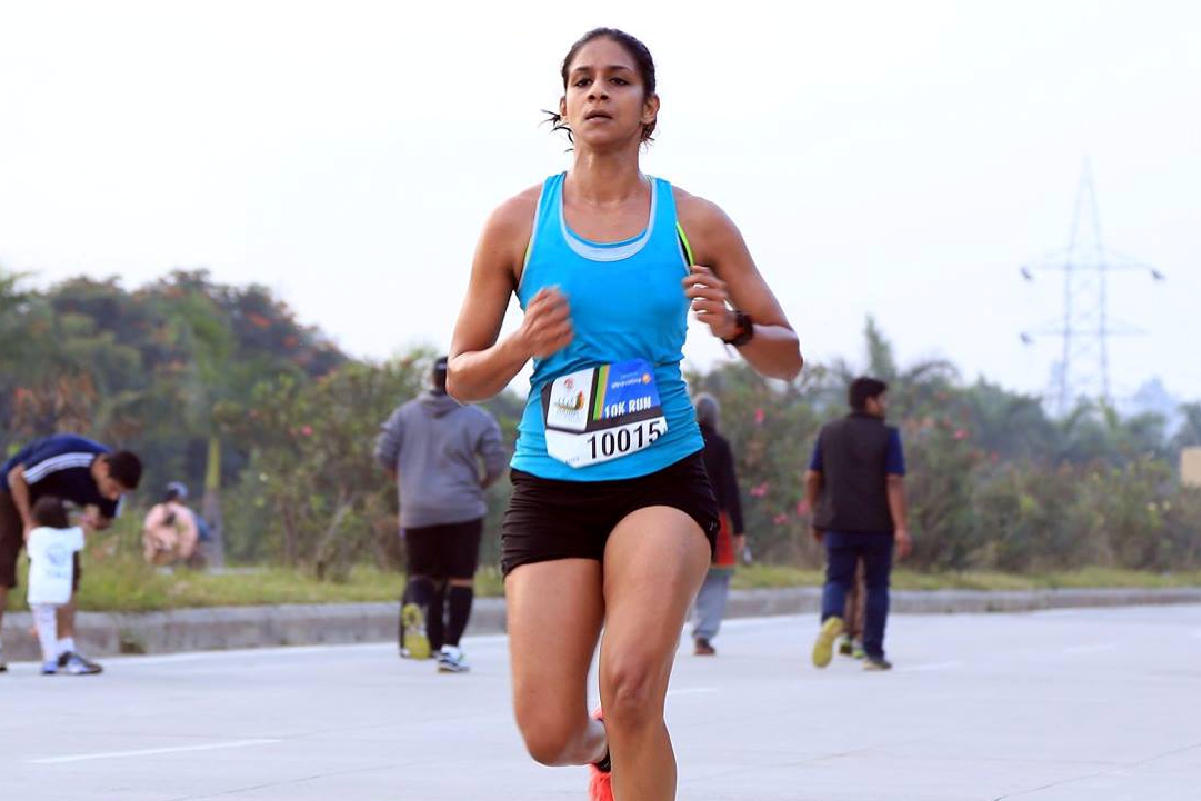 eets her passion in an unexpected way. Having come from a family that was into sports, Karen had sports in her genes. Karen enjoyed sports from a young age but never really thought about making a career out of it. On the persuasion of her friend, Karen took part in long-distance running competition and immediately developed a liking for it. Karen polished herself to become a runner and trainer within the next few years, and rest is the story of a woman who found, and followed her passion. Her lifestyle, diet and her training routine are very much structured, and she balances everything like a superwoman. 
Karen Maciel was born in Goa, and brought up in Dubai. She spent her childhood playing with her friends who were originally from Sudan, Somalia, Lebanon, and Iran. Although she came from a family which passed on sports genes to her, she acclaimed good results in sports, as well as in academics; but the talent for long-distance running had been untapped for a long time. She moved to Bangalore, as she was hired from the college campus by a Bangalore based firm as an analyst in investment banking. Her friend persuaded her to take up long-distance running, which she reluctantly did. To her contentment, she started developing a likeness for the sport.     
Life is not as easy as we want it to be, but we can make it suitable for us. Between training and work, Karen managed to balance her schedule. She says she is still learning to handle them both, she trains herself twice a day and meets up with most of her clients on weekends. But yes, there are moments when it gets challenging, and she tries to be patient with managing expectations on all counts.
She is an example of breaking stereotypes in the male-dominated sports industry, and is already making her mark. As a message to women out there like her, she says, "Your health is an investment in yourself and to your family. Make it your priority. Keep exercising simple, and stay consistent. Everyone is different and everyone's progress will be different."
You can read the full story of Karen's journey here…

Bhakti Kulkarni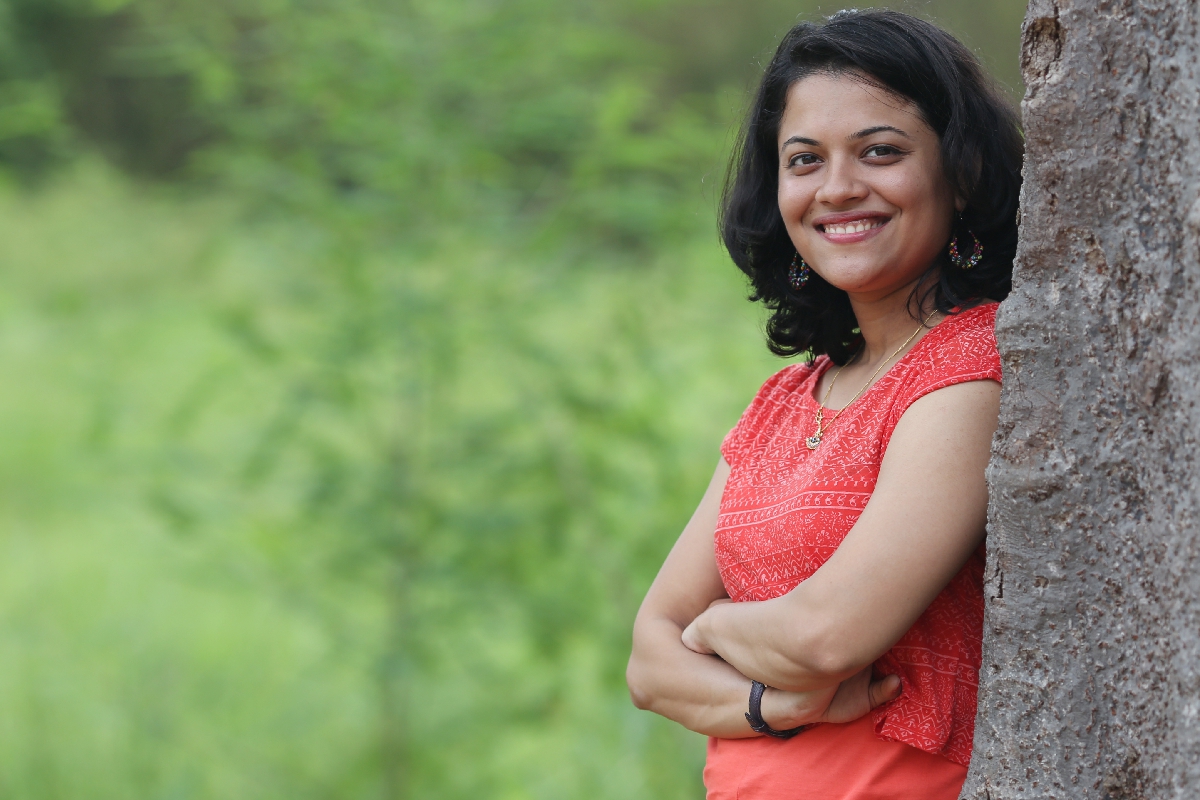 Bhakti Kulkarni is not a new name in Goa. Many Goans will know her – right from the time she started making a buzz in the media with her inborn talent of playing chess. She is a rare example of a child genius who began playing when she was just 2½ years old! How many of you can play chess? Not many I'm sure, and those who do play can understand how difficult this game is. For Bhakti though, it was almost child's play, and today Bhakti plays at national level and ranks 38 in India, and 3 ranked in the women's section. 
According to Bhakti, she inherited the skill of this game from her father, who played chess whilst he was in college. Her dad, who was an avid chess player right from his college days, could not pursue a career in the field of chess due to the financial constraints, and like many parents, he decided to fulfil his dreams through Bhakti. 
When Bhakti started out, there were hardly any other players, as it's such a tough game. Bhakti won her first state championship at the age of six. She won her State under-7 Championship, and then got selected for the nationals, and it was in the year 1998 that she stood 3rd in the nationals. 
Bhakti is the only Goan, and perhaps the only woman from the nation, to enter into the world championship. A lot of us may think that our journey is complete once we've achieved the highest accolade, but for Bhakti it is different. She believes that maintaining a position is more challenging than winning, and she is absolutely right. The real journey starts only after becoming a winner. 
After every journey, there is a period when everyone decides to take some rest and, in any sport, it is most crucial. According to Bhakti, when she comes to the end of her career, she will become a coach. Bhakti believes that it is quite important to learn the game from an early age, as it not only helps you in the game itself but also helps academically. Benefits of the game are that it helps improve focus, concentration and memory. According to her, a player has to be hardworking, and the mixture of techniques as well as skills – play a really important part of every individual's life in this game.
Nidhi Sanke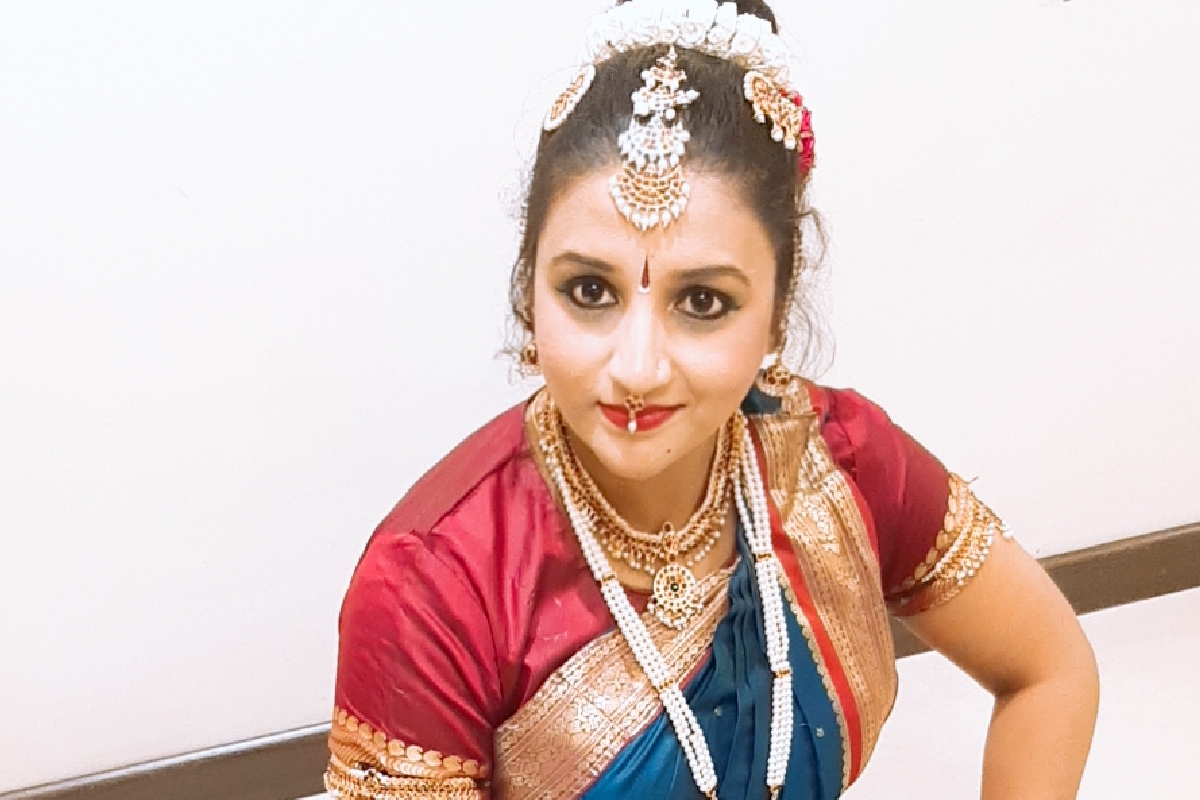 Women face a multitude of tasks from childhood to the end. Nidhi Sanke's story is one of challenge and juggling her dream with expectations placed on her. She is a classically trained dancer, and after completing her education, she got married to a Goan man and shifted to Goa. Her wedding proposal was brought by her uncle.  As a native of Hubli in Karanataka, Nidhi met Amit in a purely arranged set-up and agreed to go ahead, if he supported her dance career. Amit, a resident of Dona Paula, agreed to Nidhi's request and the rest is history.
Nidhi started learning classical dance form at the age of nine. According to Nidhi Bharatnatyam, one needs to start from a certain age. One can start from the age of six or seven years, as the bones are soft. Nidhi's first performance was at the age of 10, when she was at Gayatri Tapovana. According to Nidhi she is the first person in her family to become a professional classical dancer. There are no other artists in her family, on either of her parent's side.         
According to Nidhi, working in a television serial – not only brought her a lot of money – but a huge fan following in Karnataka. She was called for a lot of felicitation programs and started to get a lot of offers in Bangalore to work in serials, but she could not take up that offer, as with the marriage – most of the possibilities of working in television were closed for her. When Nidhi came to Goa after the marriage, she continued with her dance classes for 6 months until she realised she was pregnant. 
For Nidhi, even today her family comes first, no matter what. She got married to a person who supported her in everything, and if she keeps her family happy, it makes it easy to live your dreams. Presently Nidhi is preparing for her doctorate in dance. According to Nidhi, one must keep their family first, maintain a balance between home and work, be honest in everything and don't break one's trust. Have fun and enjoy what you do. 
You can read the full story of Nidhi's journey here…  
Savita Dabas 
Coming from an educated background, Savita went on to become a fitness freak which lead her to set up Goa's first Pilates studio in the capital city, Panjim. There will be many gyms and fitness centres in Goa, but having set one up from passion is different. Before setting up the studio, Savita herself went through a rigorous training programme under professionals, to understand the concept and once sure, only then did she decide to set up her own fitness studio. 
You may wonder how a Hindi teacher went on to become the owner of a fitness centre? According to Savita, her trysts with the fitness industry began when one of her nephews came down to Goa to stay with them, who had a lean, fit and muscular physique, and that inspired her to take up the fitness her regime. When Savita and her husband joined the gym in the city, she realised there was a real need for professional trainers in the gym, which was lacking in Goa at that time. 
Savita's passion for fitness began growing in time and she went all the way to Pune to learn the 'kettlebell' (a fitness weight which looks like a ball and comes in differing weights, with a handle). According to Savita, it was during a kettlebell workshop in Mumbai, she came across the concept of Pilates. The concept of Pilates is meant for people who do not want to go to the gym, but at the same time, want to remain fit. The gym can sometimes make people feel uncomfortable and embarrassed, whilst Pilates is completely the opposite of that. In less time, one can achieve the same levels, if not better, than that of gym workouts with Pilates. 
Savita is an IFSI (Integrated Fitness & Sports Institute, Pune)- fitness trainer, EKFA (Energy Kettlebell Fitness Academy)- kettlebell, Indian Clubbells, TRX, Merrithew Stott of Canada- Intensive Reformer Course, Merrithew Stott of Canada- Intensive Mat Pilates course, and EMS certification from Miha body tech of Germany.
You can read the full story of Nidhi's journey here…  
Sheryl Vas 
Losing a loved one early in life can be very difficult, especially if it is your better half. Without the support of family and friends, it is very hard to cope with the loneliness and pain. But here is a woman who has coped her way out of it strongly. She has determinedly worked towards a better future for the sake of her two sons and a daughter. Sheryl Vas today is an entrepreneur, a Zumba trainer. She has great for expanding her business, but her journey to here was no cakewalk. 
A tragedy struck her perfect life. She lost her husband when he was just 41 years old. He had been a dentist with a clinic in Calangute, the first non-local person to have a clinic there. With his demise she was left stranded, not knowing what to do and how to survive. But she didn't lose hope. She took control of the situation and chalked out her life.  
Sheryl is a commerce graduate. She was a national level basketball player. But after pregnancy, she had a big stomach, and even after, the delivery people would still ask if she was pregnant. That made her make a decision to enrol into the gym, and she started a new journey on the fitness path, a journey that took her to becoming a certified Zumba Fitness Trainer. 
The money Sheryl used to earn from Zumba would serve as her pocket money, while also keeping her evenings occupied. She didn't have to bother much about surviving or managing the house, then after her husband's early demise, she was suddenly left wondering what to do, how to survive and bring up three children. She didn't want to close down the clinic, so her brother-in-law stepped in to assist in specialist work, at the clinic. 
When her husband was still alive, Sheryl used to make home-brewed liquor. She had borrowed her sister's friend's recipe, and mixed it with hers, experimented, and created her own new version. Today that drink has grown up into the brand called 'Divas' and she now supplies the Divas liquor to a hotel. She also makes chocolate mousse out of it and sells. She has a dedicated team of staff to help her out, too. 
Sheryl didn't stop at this. She loved clothes and thought of venturing into some small business related to that. Her close friend's husband was into the commercial laundry. He showed and explained how it worked, and her interest was piqued! She went ahead and got staff, trained them, and then she approached the owners of Delfino, as they knew her. They belonged to the same village as her husband. They helped her set up the workshop in her house itself, with the counter at Delfino, she takes orders for small guest houses and started the wash factory on 18th August 2016.
Being a single mother demands courage, fortitude and love all at once. She feels that one needs to stand out there and be tough; one needs to stand tall and be a lion. That's when the other person will move two steps back and get out of your way.  Nothing is forever, initially, it's difficult, but then things fall in place. You need to know what is right for you and not worry about what others think. She said that she realised all those who spoke about her – were not the ones putting food on my table – she had to do it herself. Once you stop caring about what others say about you, that's when you know you are already halfway through. Nobody should wallow in self-pity, but they should stand tall and fight
Nadia Rebello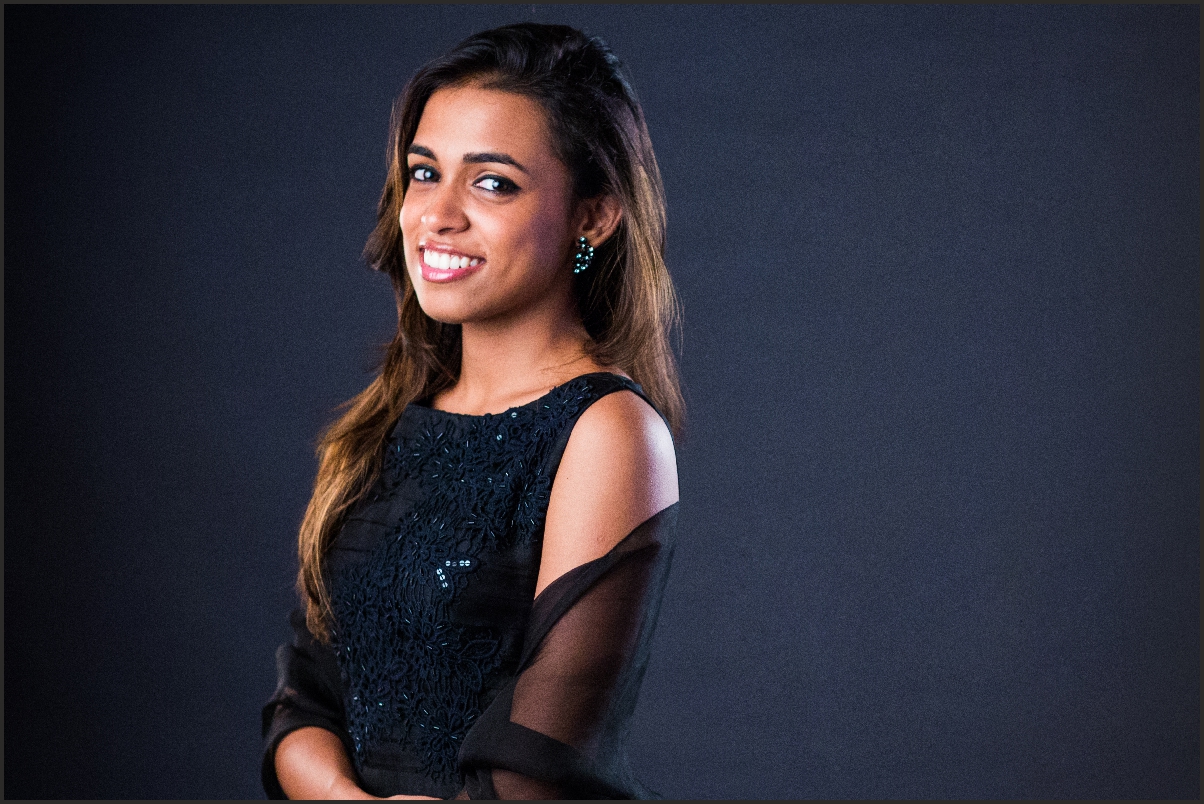 Nadia Rebelo, hailing from Goa, sings in styles ranging from pop to jazz. She took a liking for the Portuguese Fado and won a lot of prizes in competitions such as 'Vem Cantar' (Portuguese Song Competition) and the 'Concurso do Fado' (Fado Competition). This drive and passion for music in her young blood drove us to write about her.
At a very young age of 10, Nadia's father encouraged her to take up Fado singing and got her to participate in competitions. But within a year, at the age of eleven, she lost her father.  Since then, her mother has strived to provide Nadia with the support of both parents. Fado means 'fate or destiny'. Nadia's Fado love is evident when she told us why she took to singing it.
Nadia's talent stems from her musically inclined family. Her father, James Rebelo, was a professional musician, and a drummer and her mother Vera is a dancer, so there has always been music played at her house. What stirred her towards Fado is, in her own words, "to sing the Fado, you need to feel the Fado. To sing with passion you need to know what you sing." She also sings in other styles like Bollywood music, and in different languages such as Hindi and Konkani. A fondness that began at the age of ten, matured by the age of 15 years, when she completely fell in love with Fado. This is what made Nadia take Fado as a career. 
What is amazing is that Nadia has received no formal training in Fado to date; she has learnt and practised on her own. When asked about the difficulties she faced in taking up the Fado style, Nadia spares no efforts to help out children practice for Fado competitions, or simply encourage them to participate and give it their best shot. She hopes for more youngsters with the passion for Fado music to take it up as a profession.
She looks forward to singing for films should the opportunity arise. Nadia launched her first album titled 'Fado Português' in October 2015, at the hands of the Consul General of Portugal in Goa, Dr Rui Carvalho Baceira. This album was produced by Vera Rebelo and the musicians comprised of Guitarra Portuguesa, Viola de Fado and Franz Schubert Cotta on the Tambor. The album got a lot of support and appreciation.  She intends to come out with more songs soon.
You can read the full story of Nadia's journey here…