The Dempo's have been part of Goa's industrial ecosystem for two generations. Their contribution to the Goan state economy and the community has been immense. The entire generation has been working tirelessly with just one aim in mind – development and growth of the people of Goa. Following on the footsteps of his father, Shri. Vishwasrao Dempo, Rajesh Dempo, is extending the Dempo Empire, taking it to new heights, but with a purpose.
Mr. Dempo shares his business and entrepreneur journey with us, opening up with his mission, and aim of making his venture – Vision Dempo – bigger and better with each step.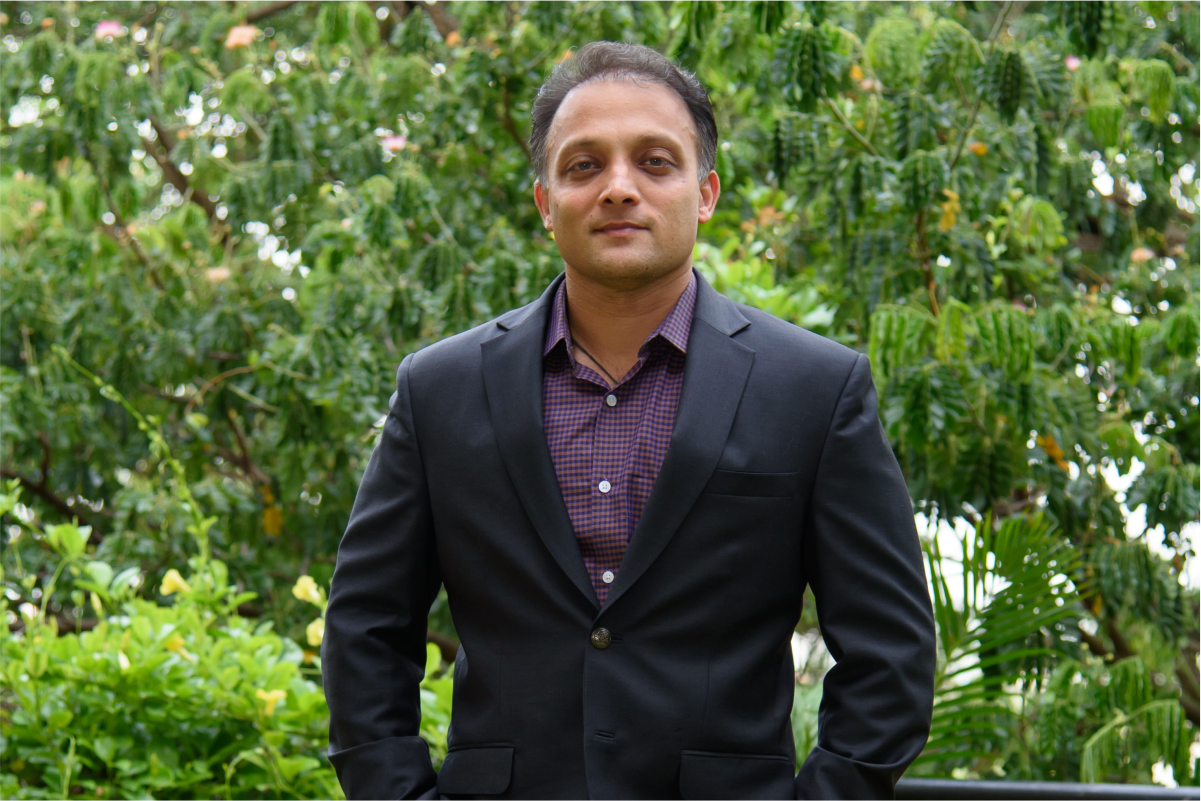 Mr. Rajesh Dempo, although an astounding member of the business elite in Goa, is a mellowed down personality, maintaining a low profile. He has his eyes set on the path that entails his dreams, value and ideology of leading his businesses to success. An MBA graduate from a renowned London University, Mr. Dempo, returned to India with fresh new ideas to revolutionary new venture of his own. He would have very easily joined his family's well-established business, but his dream was to make it on his own. A very determined, vibrant and focused individual, Mr. Dempo down the years has proved his worth by setting up his venture – Vision Dempo – that is one of the most successful organisations in Goa. With five key industry verticals – Real Estate, Hospitality, Healthcare, Education and Media, Mr. Dempo aims to grow the organisation serving each sector with full force. As the Managing Director and Co-founder, Mr. Dempo ensures that there is no compromise on the  'trust' factor as it entails the core value of Dempo's legacy. He wishes to serve the community through the highest quality standard and service par excellence.
 The Man with a Mission
Dempos have been pioneers of business, synonymous with philanthropy and social commitments. Under the guardianship of Mr. Rajesh Dempo, Vision Dempo dynamic industry sectors. He is the organisation's guiding force and is the brain behind the strategic expansion of his company.
Mr. Dempo says, "Why I expanded into these four crucial verticals because I saw the need and market for them in Goa. Real estate and hospitality are booming sectors of Goa, whereas Education and Healthcare were necessary as there was a strong requirement of good quality services and institutions here."
Real Estate was the first sector which Vision Dempo took-off with as an enterprise. Vision Dempo Real Estate Developers established itself as Goa's topmost developers. With seven completed projects located across the state, the newest addition under the brand name was a massive residential project at Kadamba Plateau with around 200 apartments. Vision Dempo Real Estate Developers is a hallmark of quality, service delivery and trust. The firm already ready to move in apartments in Mapusa, Caranzalem, and Kadamba Plateau called – Vision Galleria, Vision Park (Phase II), and Vision Dream City, respectively. The projects which are completed and almost sold out are located in prime areas of Porvorim, Panaji, Corlim, Taleigao, Merces, Assagao, and Arpora. With a broad range of residential types, studios to villas, Vision Dempo Real Estate Developers offers its clientele sparkling and top class infrastructure and amenities at all the projects. Mr. Dempo explains, "I do not bring new projects just for the sole purpose of selling and earning profits. I dig deep into understanding the client's requirements which change from individual to individual as well as from time to time. Each project is designed to suit the needs of various segments, resulting in a steady flow of sales and high client satisfaction levels. The value of each apartment is set at a level that is within reach of our buyers."
Next step of his venture was into hospitality which started with Hotel Crown Goa. It is a boutique hotel situated in the heart of the city of Panjim. The hotel sits on a hillock facing the River Mandovi, with the most astonishing views. Apart from being located in India's favourite holiday destination – Goa – its central location provides easy access to all the local facilities, shopping areas, casinos, beaches and churches. Mr. Dempo adds, "Being one the prime properties in Panjim, it thrills me that the Hotel remains filled with guests most of the year, especially during festivals. It is an advantage that we are a city-based hotel and attends to bookings from online sources as well as the walk-ins. Our guest list includes several regular corporate clients. The Crown Goa has been facilitated with numerous prestigious awards from Trip Advisor, The Goa State Hotel Industry, Clear Trip, Agoda, and the Business & Service Excellence Award 2012 for being the most Affordable and Luxury Hotel in Goa. Mr Dempo also presided with highly competitive and much-coveted industry prizes, Brands Academy – Entrepreneur of the Year (Hospitality Industry-Goa).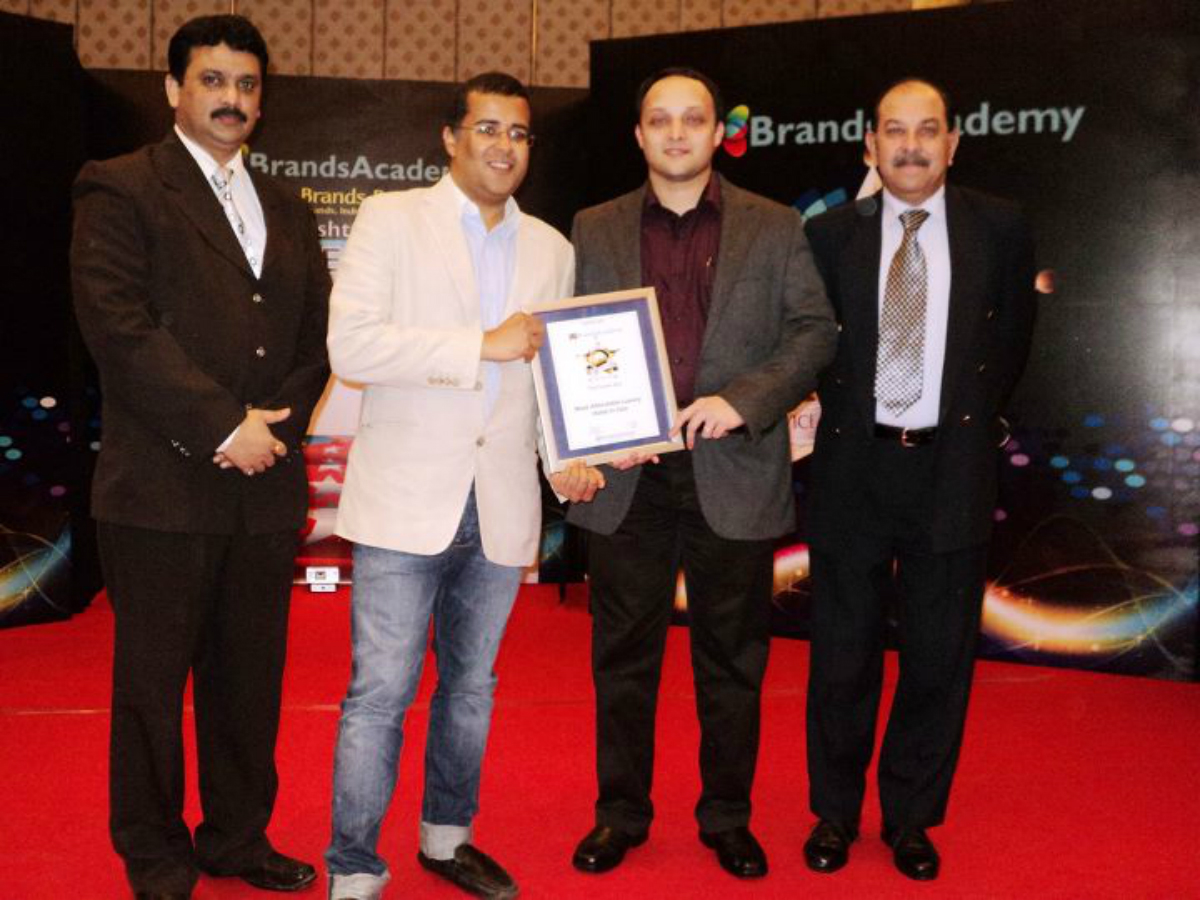 Dempo Kids was established with a joint effort from his wife, and also the Group Finance Director, Mrs. Bhakti Dempo, Developing and Promoting the Education sector, the intention behind Dempo Kids is to disembark quality education to children.  It is an initiative which was launched by Shri Vishwasrao Dempo. The aim is to bring world-class child care and skill development programmes for children in the age bracket of 1-12 years. Mr Dempo adds, "We do have a few other plans in the pipeline which will be made public at the appropriate time."
Dempo Healthcare infuses a unique concept of establishing Poly Clinics around Goa. With an aim to bring world-class treatment modalities to India, Dempo Healthcare intends to provide quality and affordable health care services to the people of Goa. The vertical focus on bridging the gap between fragmented General Practitioner (GP) services and highly expensive super-specialist hospital care, creating a single point of care.
The steadfast growth of Vision Dempo
Considering the current political and economic scenario of Goa, one can see a considerable effect of the recession. Has it affected Vision Dempo's revenue? Mr. Dempo explains, "Yes at some level we do see the effect of the recession, but being a consistent and generations long brand, trusted brand, we have the edge over others. We are into industry verticals which have constant demand. Be it hospitality, real estate, education or health care; the demand will remain although the price value may vary especially with hospitality and real estate."
Mr. Dempo adds, "Currently my focus remains on the Goa market which is comparatively quite small. I am happy with the way things are progressing. Because my focus isn't on just generating profits, I wish to see my community and the people receiving the benefits through our services. My sole purpose of establishing this venture is to 'serve the community'. Mr Dempo is quite inspired by the values and philosophy that his father believed in and followed them truly. Shri Vishwasrao Dempo also had the same inclination, working for the betterment of the people of Goa, and Mr. Dempo following his father's footsteps is just taking the legacy forward.
With such pure-hearted intention, the enterprise will definitely be on the rise.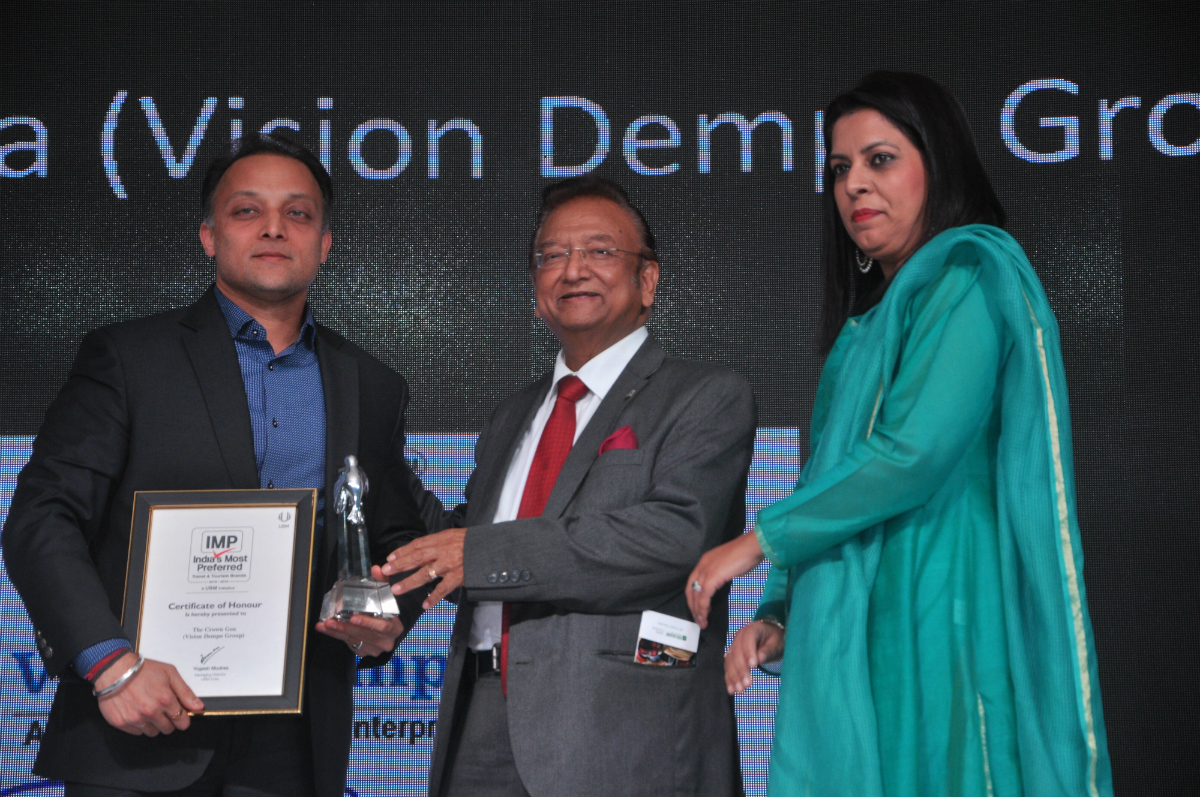 The brighter and bigger Future
"Expansion is a process," says Mr. Dempo. "To server better we need to keep innovating and expanding our services," he adds. Mr. Dempo has few plans already sketched out clearly on paper. It is just a matter of materialising and finishing off the groundwork for each of them. He shares, "once we have a stable government, and the infrastructure in place, we would be able to launch most of the projects that we have in the pipeline. The new expansion plans will take our business to a new level. I foresee good opportunities and growth, and we will be able to come out of the recession mode by the end of this year."
For any economy or business to flourish, all external factors such as governance, infrastructure, stable political set-up play a crucial role. So even during the recession, the stability of these elements can eliminate most of the hindrances for the smooth functioning of the state and its economy. Vision Dempo works with the same perspective and aims to serve the local community in every way. Maybe that the real reason behind their steadfast growth.