If you were to inquire about my belief in destiny or karma, my response would be a blend of the two. Destiny represents the ultimate destination, while karma signifies the path that guides you towards it. Therefore, the choices you make on this journey determine the quality of the destiny you reach. The narrative of Mangirish and Uma Salelkar beautifully exemplifies this fusion of destiny and karma, culminating in the establishment of their visionary company, UMANG. This remarkable journey traces its origins to the following tale:
Mangirish had never contemplated embarking on his own entrepreneurial journey, relinquishing his well-compensated position in Bangalore, where both he and Uma were employed at multinational corporations. "Uma was employed at IBM, and I was working for another multinational," Mangirish recounted. He described the inception of UMANG as a blessing in disguise. Circumstances led him to resign from his job in Bangalore due to his mother's illness and battle with cancer. Mangirish took on the responsibility of caring for his ailing mother and relocating back to Goa. He elaborated, "Already married at that time, Uma was working with IBM, and we jointly decided that she would continue her job, while I would return to Goa to be with my mother."
While in Goa, tending to his ailing mother, Mangirish found himself contemplating how to utilize his spare time. It's worth noting that during that era, the concept of remote work for multinational corporations was not yet a viable option. "I had several possibilities before me – freelancing or taking on assignments – yet freelancing was my least favoured choice. I believed it was crucial to project a professional image to clients, and, in my opinion, freelancers often weren't taken as seriously," he shared. It was during this period that Mangirish's entrepreneurial spirit began to stir, compelling him to embark on a venture that would not only generate income for himself but also create employment opportunities for others. "At the time, Goa offered limited prospects for IT graduates, given that the industry was still in its infancy. Many IT graduates were compelled to seek well-paying jobs beyond the state," he added.
The Birth of Umang Software           
As mentioned earlier in this article, UMANG was derived from the fusion of two names: Uma and Mangirish. "When I decided to establish the company, I shared the notion with my supportive father-in-law. He encouraged me to find a fitting name for the venture. Given my technical background, this proved to be a challenging task," Mangirish recounted. It was during this period that his father-in-law proposed the name UMANG.
Mangirish recalled the moment, saying, "It was a blend of my name and Uma's. That's how the concept of UMANG was conceived and was officially established."
The company's inception was a solo effort by Mangirish, as Uma was then employed at IBM. "I was confident that Uma would be joining me within three to four months," Mangirish explained. The primary hurdle they faced was their background – both of them hailed from technical fields and had no prior experience in running a business. Mangirish acknowledged that while they are now often referred to as Goa's tech couple, they were certain that this was the future.
"We lacked knowledge about essential aspects, such as foreign exchange procedures and company registration. UMANG was established in 2009, a time when the primary IT authority in Goa was the Software Technology Park of Goa. However, its readiness to support IT businesses was limited," he recounted. It was during this period that Mangirish learned about the Software Technology Parks of India (STPI). Software Technology Parks of India (STPI) is a premier S&T organization under Ministry of Electronics and Information Technology (MeitY) engaged in promoting IT/ITES Industry, innovation, R&D and start-ups. STPI provided valuable guidance on how to propel a software development company forward in Goa. The rest, as they say, is history.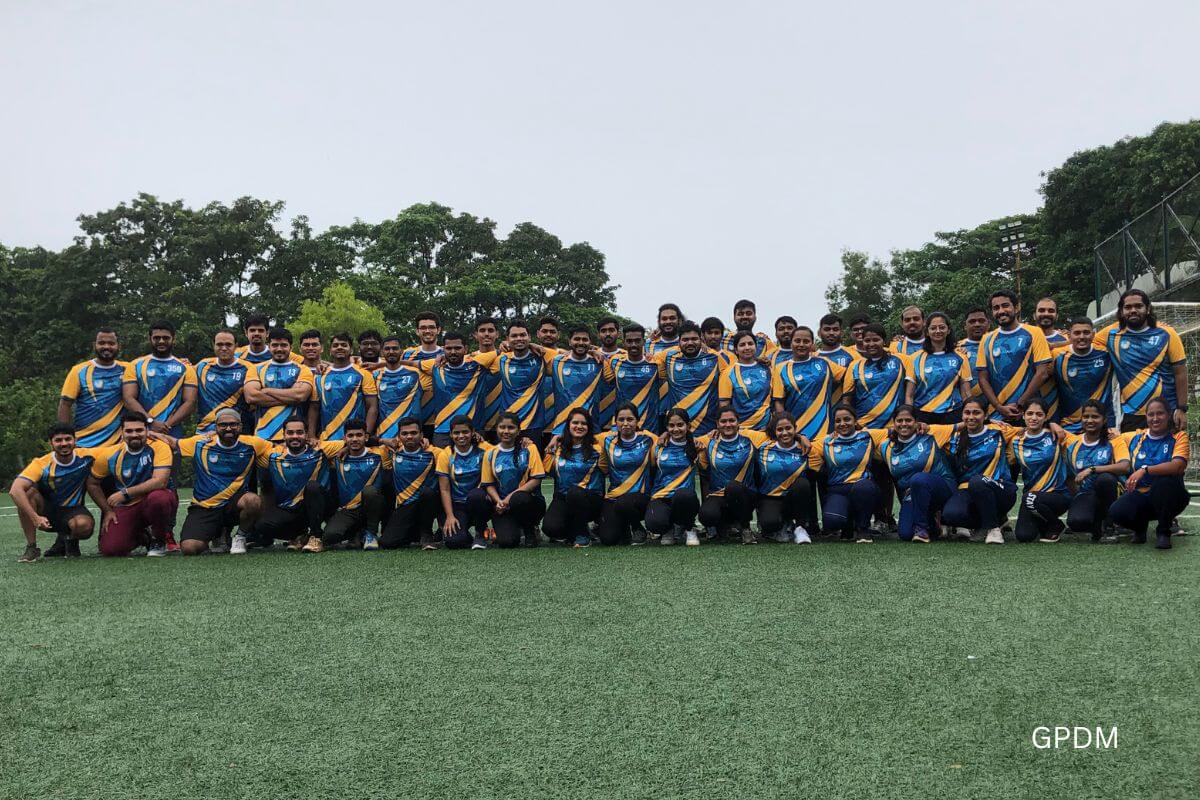 The Second Client 
Securing the first client comes relatively easily when venturing into a new business, and Mangirish was fortunate to have a client already on board while navigating the formalities of registering the company with STPI. The organization also provided crucial guidance on regulatory compliance. However, the real challenge emerged when it came to acquiring the second client. Mangirish noted that obtaining a second client is inherently more demanding than securing the first, as opportunities rarely present themselves twice. After a period of persistent struggle, they managed to secure their second client – another foreign client. This success was a turning point, leading them to realize that focusing on international clients was the strategic path forward.
Mangirish's decision to prioritize international clients was underpinned by two key factors. Firstly, international clients readily acknowledged their professionalism, recognizing India as a hub for top-tier software developers. Secondly, these clients exhibited a deeper understanding of business processes, valuing aspects such as analytics, design, development, testing, and maintenance – a perspective that Indian clients often lacked.
"The interaction with international clients highlighted their familiarity with the intricacies of the industry. This understanding fueled our growth and marked a significant shift in our trajectory." Mangirish reflected. From that point forward, UMANG's journey has been one of continuous advancement.
Structuring the Organisation 
Establishing an organization is a formidable endeavour that demands extensive effort and expertise. Both Mangirish and Uma brought their backgrounds in multinational corporations, renowned for their robust work cultures and meticulous organizational structures, into the framework of their own enterprise. "Uma's experience encompasses stints at esteemed organizations like Idea Cellular and IBM. In contrast, my background involves working with mid-tier companies, offering me a unique perspective on organizational dynamics," Mangirish explained. This combination of insights allowed them to view the organization from diverse angles.
"While I was familiar with the operations of smaller companies, Uma possessed an understanding of the protocols observed by larger corporations, as well as insights into business structuring," Mangirish elaborated. Recognizing the synergy in their knowledge, they opted to allocate responsibilities accordingly. Mangirish assumed the role of CEO, while Uma took on the mantle of COO. Uma's purview encompasses crucial domains such as registrations and compliance, legal affairs, finance, and human resources. Mangirish, on the other hand, oversees sales and marketing, day-to-day operations, and development.
"This division of responsibilities reflects our distinct strengths and ensures a comprehensive approach to managing the company," Mangirish said. The collaboration of their expertise has contributed significantly to UMANG's growth and success.
Starting from a small office in Margao town, Mangirish has now transitioned to a spacious office housing a team of over 60 members. In addition to the main office, UMANG has also expanded its reach with offices in California and Australia, along with a branch office in the capital city of Goa. Mangirish reminisced about the humble beginnings, sharing, "We initially began with a compact five-seater space in Margao. However, as our team expanded to 15 members, we quickly outgrew that space too. Within a span of three years, we made the leap to this expansive office, accommodating our ever-growing team of 60 members engaged in diverse projects."
Reflecting on the evolution of infrastructure, Mangirish acknowledged the persistent challenge it has been. "In the past, internet rates were considerably higher. However, with the influx of numerous players in this domain, healthy competition has led to more favorable rates. As we primarily cater to international clients, maintaining a seamless online presence around the clock is imperative," he elaborated.
While working with international clients might seem glamorous, Mangirish emphasized the array of challenges it entails. Dealing with different time zones, language barriers, and cultural differences, as well as adjusting to varied work cultures, presented their own set of obstacles. "Overcoming these challenges has been pivotal in establishing ourselves as successful players in the international markets," Mangirish said.
Addressing the issue of resource acquisition, Mangirish highlighted a significant challenge faced in the tiny state of Goa. He noted that talent retention poses a hurdle, as many skilled individuals have a mindset of moving to metros like Mumbai and Bangalore. "Securing resources is a challenge across all industries in Goa, and within the technical realm, the challenge is even more pronounced. A substantial portion of potential talent migrates to multinational corporations located in Mumbai and Bangalore, leaving a relatively limited pool to draw from," Mangirish remarked.
To counteract this, UMANG has adopted a multi-pronged approach. "We have initiated the practice of hiring fresh graduates and training them to fill the roles. Also identifying Goan diaspora settled outside Goa to come back to the upcoming IT hub. Additionally, we explore the option of recruiting technical resources from outside Goa to meet our needs. Setting up offices in tier-2 cities to meet the resource requirements is also on the cards." Mangirish explained. This adaptive strategy underscores their commitment to overcoming the scarcity of local technical resources while ensuring the steady growth of their company.
Drawing The Line Between Work and Relationship 
Balancing being partners in a company and partners in real life entails navigating a delicate boundary, where neither aspect can be neglected or overshadowed by the other. The distinction between business and personal relationships is nuanced, and Uma and Mangirish have adeptly mastered the art of maintaining this delicate equilibrium. Uma shared, "Naturally, work discussions often spill over onto the dining table. Whether on vacation or at home, it's challenging to entirely segregate work from our personal lives. However, it all comes down to understanding, and we've learned where to draw the line between the two domains. While it was initially demanding, things have significantly improved over time."
Mangirish concurred, highlighting the growth of maturity in their approach. "We've reached a level of maturity where we refrain from carrying home disputes to the office and vice versa. The tensions of work don't permeate our home, and similarly, domestic issues don't infiltrate our work environment," he elucidated. Uma added, "We advocate to our staff the importance of maintaining a clear demarcation between the office and home spheres, and we diligently practice what we preach."
Their ability to uphold boundaries between business and personal life is a testament to their skillful management of a complex dynamic, underscoring their commitment to both their relationship and the success of UMANG.
With their growing responsibilities, Mangirish and Uma now find themselves juggling their roles not only in UMANG but also as parents to their daughter. Recognizing the significance of their parental role alongside their professional commitments, Mangirish emphasized, "As she continues to grow, our attention towards our daughter is equally important as our dedication to UMANG. We need to be available for her whenever she requires us, ensuring that we strike a balance between our work and our responsibilities as parents. We're making every effort to allocate quality time to spend with our daughter, utilizing the time we have to create meaningful moments together," Mangirish shared.
The Major Verticals of Umang 
UMANG, a software development company, predominantly caters to international clients. Discussing the diverse verticals that UMANG operates in, Mangirish elaborated, "Our journey commenced with marine research and subsequently expanded to include pharmaceuticals, clinical healthcare, and the construction industry. We even ventured into the diamond cutting software domain and explored accounting. More recently, we've delved into the nuclear plant sector based in Austria. Notably, we handled the United Kingdom's election system during the Brexit period, and we're also official vendors for the United Nations. These are some of the major domains we've worked with. We're careful in selecting the technologies we use in our projects and guide our clients accordingly. Adhering to Industry's Best Development Practices and Quality standards has always remained our priority."
With a current team size of sixty individuals, Uma is optimistic about the company's growth. "Our team will soon expand to over a hundred members. However, we haven't lost sight of our responsibility to give back to the community and generate employment opportunities for Goan youth and talent. Our approach has evolved from prioritizing efficiency through minimal staffing to now having dedicated departments that manage various aspects of our day-to-day operations," she added.
Uma emphasized, "Competition serves as a motivator for us, empowering us to enhance our performance and put in more effort. It's a challenge that drives us to improve, but it's not something we perceive as a threat." Mangirish echoed this sentiment, stating, "As more companies establish themselves in Goa, it contributes to the growth of the ecosystem. Collaboration and a collective effort contribute to greater growth."
He continued, "When you're part of a collaborative environment, you're encouraged to expand. If I were working in isolation, I might not have considered growth or expanding our team. It's when people witness the ecosystem flourishing that they're inspired to stay and contribute. Goa is evolving into an IT hub, and competition only motivates us to strive for excellence."
Mangirish also acknowledged potential concerns about competition. "While having more players in the same industry could potentially pose a challenge in terms of resource availability, the demand for IT services is expanding globally. As Umang is not confined to a specific region, acquiring new clients isn't a major hurdle." In essence, both Uma and Mangirish view competition as a catalyst for improvement and as a driving force behind the development of Goa's IT landscape.
The Way Ahead 
Mangirish revealed, "While we do have strategic sales offices in the US and Australia, our plans for development offices are intended to be established outside Goa. This decision stems from the scarcity of resources in the state. Our next development center could be situated in cities like Gujarat or Kerala, which are considered tier-two cities with ample resources and a value system akin to Goa. Major metropolitan areas have already progressed to a different level, and it would be challenging for us to meet their heightened expectations."
"As Umang celebrates its 14th year this year, we reflect on a journey marked by consistent growth. We've navigated through recessions and a pandemic during this period. Despite these setbacks, we have never resorted to job cuts or salary reductions. Our dedicated team has been unwaveringly supportive. Our vision and mission are deeply ingrained in the company's culture. I'm confident that in the face of any future challenges, our team will stand by our side. Our team members are motivated and dedicated, as they envision their future alongside the company's growth trajectory. When individuals witness growth, their commitment remains steadfast," Mangirish concluded with optimism.
Poonam Narvekar
Poonam Narvekar is an epitome of Transformational leadership, where she joined UMANG as a Software Developer Joinee and has grown to be the Chief Technology Officer in a span of 11 years. She says, "An IT graduate being 'Industry Ready' is a myth. We are a part of an industry where technological innovations is a continuous process and new programming languages are born at a fast pace. To match this speed, we conduct various technical sessions and team building activities which help us upskill and reskill. But besides having the right technical knowledge, we make sure that the team member also has the right attitude. Tech-crunch is global problem, and to match it we have also started exploring options to spread our wings across other tier-2 cities in India to set up our development centres. IT is today in demand, and we are taking this opportunity to grow UMANG and create more job opportunities".UMANG recently won a national-level 'IT & ITes Business of the Year' award and it was a proud moment to her receive it on behalf of the management, leadership team, and every individual at UMANG. "We promise to continue making Goa proud and adding more accolades to UMANG", she adds.
Oscar Rodrigues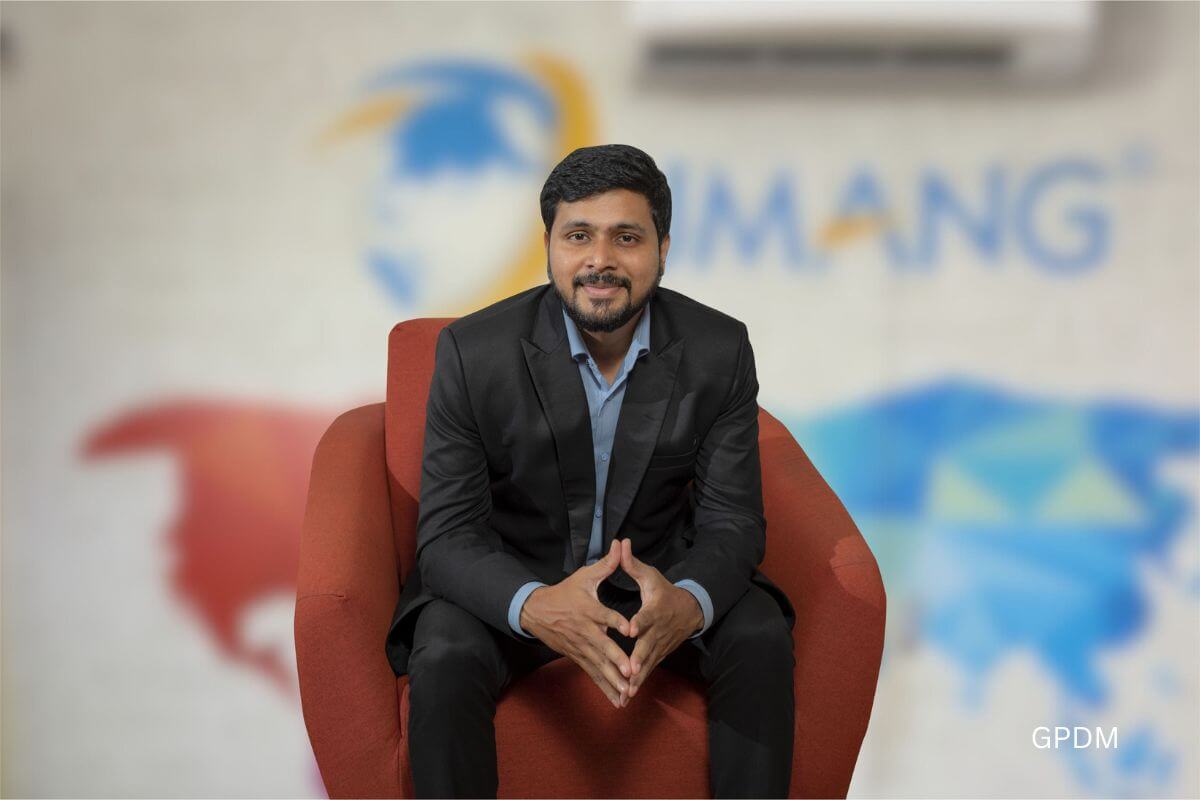 Oscar Rodrigues with 8 years of experience in International Sales and Marketing speaks about UMANG Completing 14 years in business with great pride. "We mark our successful journey with our clients in 29 countries across 6 continents. And we're leading this successful journey with an outstanding client retention rate of 92%. We take pride in working with these elite organizations who're now part of our long-term business relationship." Having worked in various domains and industry verticals UMANG has worked with organizations of different sizes. Being an ISO 9001-2015 quality certified organization, has given UMANG an edge over other IT units. Some of the projects we worked on were sophisticated and demanded the highest level of data security and confidentiality with the right skillset. "We were able to deliver these projects successfully with our proficiency in various technologies. With each new project, our skills and knowledge have grown drastically over the years." he adds. "As of today, UMANG has sales offices in California and Melbourne that are handled beautifully by our sales representatives in those regions. We are exploring options of setting up another sales office in European regions for specific sales campaigns." confirms Mr. Rodrigues.