Rachel Jones chose the world on the road traveling to more than 40 countries. Her top-ranked travel blog, 'Hippie in Heels' inspired more than a million readers each month. Rachel rigged her hippie sails in Goa for five years, publishing two widely acclaimed travel guides –'Goa Ebook' and 'India Ebook' At a young age of 29, Rachel has tragically crossed over the rainbow, just as she was planning to tie the knot
Addicted to travelling by her own admission after backpacking in Europe and Uganda in her senior school year, this young American girl from Ohio packed her bags and travelled to over 40 countries, stopping over in Goa for five long years, before she moved to Mexico.  On the threshold of another beautiful phase of her life- on the verge of marrying her longtime boyfriend Ben Sullivan, she suddenly crossed over to the other side of the rainbow at just 29 years of age.
A traveler, writer, photographer and blogger whose famous blog 'Hippie in Heels" garnered over a million readers each month, particularly female travelers, Rachel was the essence of adventure that she embodied throughout her brief, yet wholesome, vivacious life.
Traveling around in her Omni with fiancé Ben Sullivan in the front seat and her dogs in the back seat, Rachel was a well-loved face in Goa. In fact, her second website Omni Curated arose from this mode of travel.
In its tribute to Rachel 'Itsgoa' website reveals how Rachel's website Hippie in Heels had become an important resource, specifically for foreigners who wanted to backpack across India on a budget.  "The blog was based on Jones' extensive travel experiences, especially in Goa, which she made her home almost a decade ago.
During her time here, she published two guides that became extremely popular and were a critical success among first-time travellers to India. The 'Goa Ebook' and 'India Ebook' covered everything from visa applications to airport picks and drops, to the best in budget hotels and even how to procure a SIM-card," narrates Mark, of this famous blogger who left a lucrative nursing career to pursue her travel dreams.
The website further reveals how Jones' posts on Goa and India have been featured in multiple leading international publications such as Elle, Grazia, Thomas Cook, and Lonely Planet.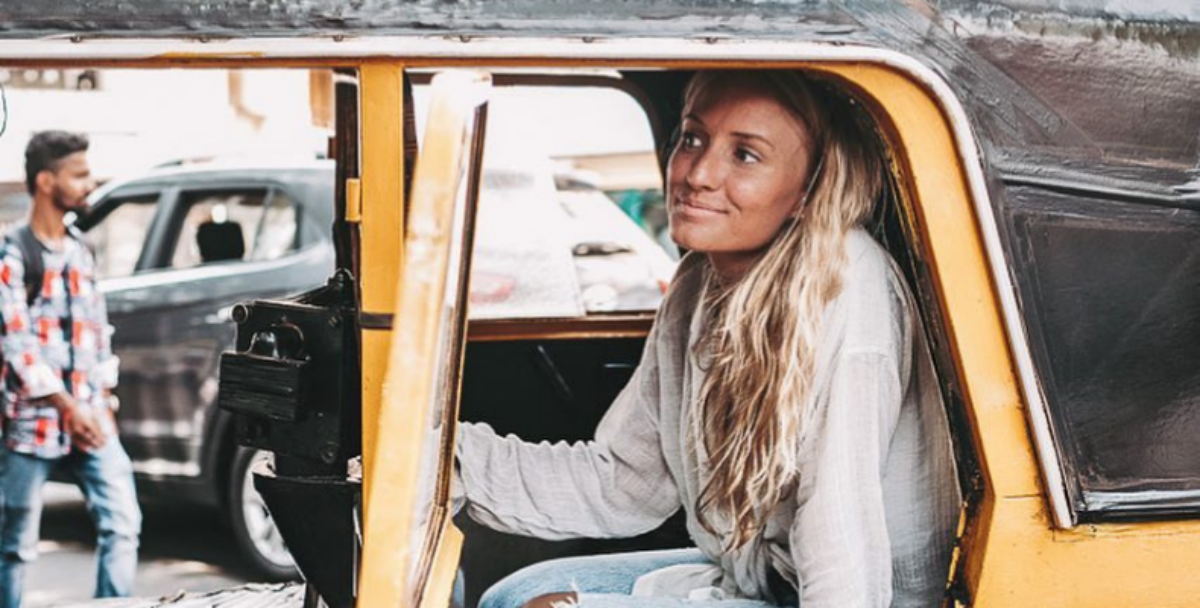 According to a Herald report, Rachel's commitment to work and her love of Goa. " I worked with her on many occasions. She was very professional, authentic and had great taste and style. She lived in Goa for years and just recently moved to Mexico. But she returned recently for a visit and wrote a series of Goa blogs, which were nostalgic endearing and captured a flavour of Goa that very few foreign writers or tourists have managed to do."
Apart from just her travels in India, Jones spent a lot of time travelling through Europe and Mexico as well.  "During her travels, she partnered with companies such as World Tourism Forum, Momondo, Bravo, and the Matador Network. She loved sharing her passion for travel and writing, often writing posts on how others could take up travel blogging, and sharing her own personal tips and tricks for getting started."
Travelling to more than 40 countries, Rachel indulged in bungee jumping in the Nile; parasailed over the Alps; slept on a park bench in Greece; saw a white rhino in Kaziranga National Park; chased down a Romanian pickpocket in Barcelona and sat for an audience with the Dalai Lama.
Rachel's blog included all these and more. For those who remember this 'Hippie in Heels' she was a humble adventurer, loyal friend, lover of food and animals, that has left us a great legacy.
SOURCE: ITS GOA | TRAVEL BLOGGER