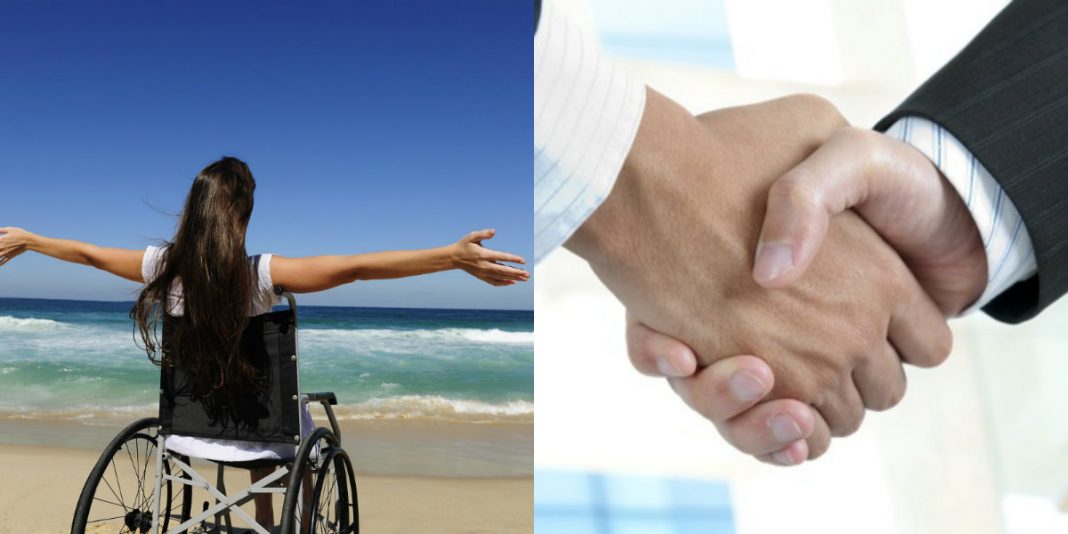 Taxi service has always been an issue for the tourists coming to Goa due to various reasons, may it be the issue of overcharging or harassments, but with the time, things have started changing, and the first step towards that was the introduction of the first APP based taxi service of Goa by GTDC called "Goa Miles." Now Goa Miles have gone one more step ahead by getting associated with of Ezy Mov to provide accessible tourism in Goa. 
Touring Goa will now become much easier and hassle-free, for not just the general public, but also the people with wheelchairs, other mobility problems, including the elderly, by the coming together of Enable Travel, Ezy Mov, and Goa Miles.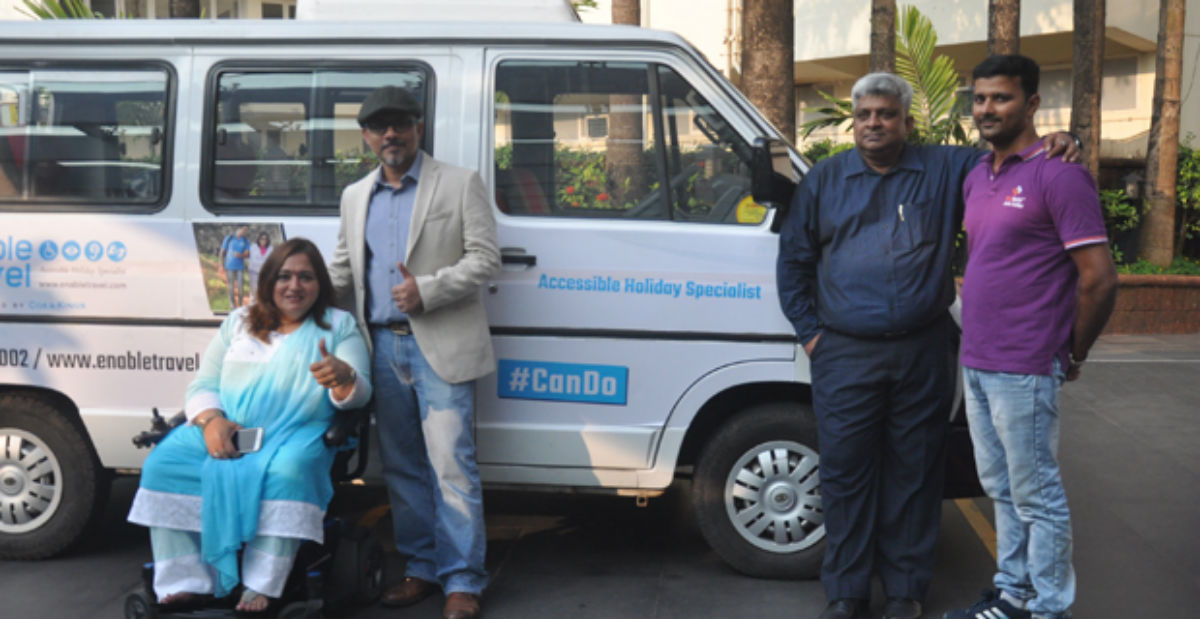 Earlier this month, Enable Travel and Ezy Mov had joined hands with Disability Rights Association of Goa (DRAG) to make the Goa Carnival 2019, Panaji, more accessible and include the differently abled in the festivities. Followed by the success of this plan, with over 60 wheelchair bound people joining the Goa Carnival this year, Enable Travel and Ezy Mov have decided to take their partnership forward in making Goa the most accessible tourist destination in India.
The land having Portuguese churches and forts, numerous beaches and offering a variety of adventure sports is set to be made better access to the people with the collaboration of Enable Travel, Ezy Mov, and Goa Miles, a Goa Tourism Development Corporation (GTDC) initiative. 
The aim will be to make traveling around Goa hassle-free and comfortable with customized luxury vehicles for the travelers and fully accessible taxis for the wheelchair-bound people, people with other mobility issues and the elderly. Special packages are to be offered for the wheelchair-bound people as well as the senior citizens.
Enable Travels, accessible holiday specialists, will offer customized sight-seeing packages specially tailored for the differently abled. 
Ezy Mov, India's first wheelchair taxi service, will be catering to the real-time transport need by dispensing its fleet of modified vehicles suiting different needs. And Goa Miles, the app-based cab service of GTDC, will be the one providing the technology platform in the form of a mobile app for customers to choose from various transport options. 
Debolin Sen, Head, Enable Travel said, "To create an accessible travel environment partnerships have an important role to play. We want to create a seamless end to end travel experience for our customers in Goa and quality transportation is a key aspect when you want to provide a barrier-free journey. Through this partnership, with Ezy Mov and Goa Miles, we want to combine our expertise and ensure that different travel needs of disabled travelers and senior citizens are addressed and offer services that help make access easier."
Bennet D'Cunha, CEO, Ezy Mov said, "While Goa remains one of the most visited tourist destinations in India,  there is still a need to close market gaps between transport network and review needs of disabled travelers from an accessibility perspective.  With our integrated approach, we want to reach out to a larger audience, address concerns of a person with disabilities and senior citizens and provide the right travel solutions to them."
Utkarsh Dabhade, CEO, Goa Miles said, "Goa Miles is a technology that will help people with disabilities live a normal life with specially enabled taxis provided by our transport partner, Ezy Mov and accessible travel partner, Enable Travel in Goa and let them see the world as they want to. We are totally committed to making Goa accessible to all including people with different disabilities and senior citizens."
Travelers can avail the services by downloading the Goa Miles app from April 15th, 2019 onwards.