The toll collection at Goa Airport has always been the issue of the controversy and various agencies appointed by the AAI had to face opposition from the people of Goa. Although the toll has always been there despite contractors keep changing time to time but the local Taxi Operators have been always exempted from the same but this time scenario is different and the Taxi Operators have also come under the purview of paying the toll and that is what created a ruckus at the airport. But the AAI has come out with the justification on the toll issue.
According to the reports published by the local daily Heraldo, Airport Director of International Airport Dabolim has issued a new policy directive in order to clear certain misconceptions about the entry and exit tolls. The new policy has been put into force with effect from April 2019. "The primary objective of this policy is to streamline the movement of vehicles in the airport area and facilitate the smooth entry and exit of passengers at Goa International Airport," he said. 
The local commercial taxi operators have become more agitated with the action of IAF and staged the protest to force the IAF to exempt them from the entry and exit toll. According to the sources, Dabolim airport police on Thursday foiled an attempt by commercial taxi operators to block the exit gate, following a ruckus over the failure on part of the airport director to exempt entry and an exit fee of Rs 50 at Dabolim airport. "The commercial taxi operators have staged a protest at Dabolim airport on Thursday afternoon for failure on part of the airport director Gagan Malik to exempt entry and exit fee of Rs 50."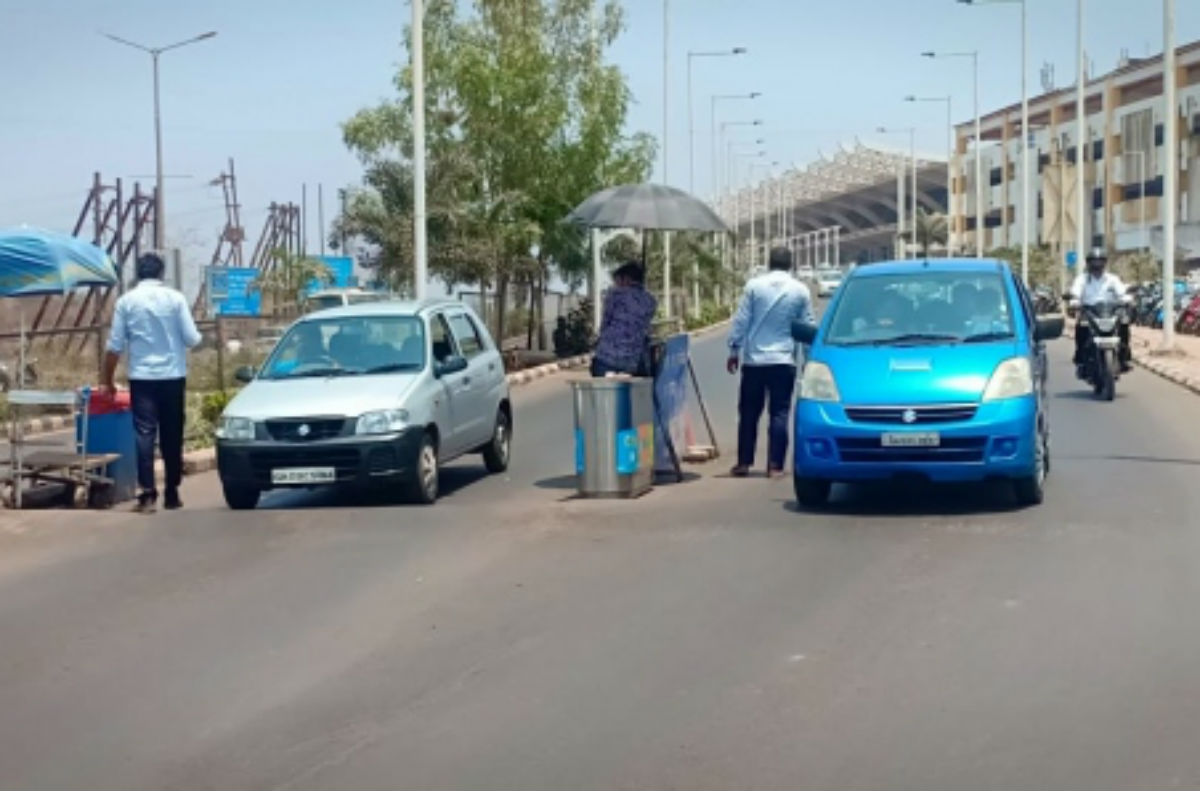 The commercial taxi operators earlier have presented a representation to the airport director, seeking exemption of entry and exit tax at Dabolim airport. The Curtorim MLA Aleixo Reginaldo Lourenco was leading the agitated commercial taxi operators. As the airport director had failed to make his appearance before the agitated taxi operators on Thursday, they planned to block the exit gate by parking their vehicles and make authorities to run after them.
It was learned that the airport director Malik was not available in the office on Thursday due to some official work. However, when the commercial taxi operators assembled at the exit gate, Dabolim airport police led by police inspector Sagar Ekoskar and his team foiled the attempt to block the exit gate. 
Dabolim airport PI Ekoskar warned the Curtorim MLA Lourenco and all the agitating commercial taxi operators not to take law and order in their hands, failing which he will not hesitate to put all of them behind bars.
In the meantime the press release issued by the airport director has clarified that the new policy is made keeping in mind the better convenience and flexibility, all vehicles entering the Terminal Building, "Forecourt will be allowed entry to exit time of 10 minutes instead of five minutes allowed earlier. This passenger-friendly dispensation will be applicable for any vehicle, private or commercial/taxi," he said adding that "No charges whatsoever will be applicable for private vehicles entering the Terminal Building Forecourt either for dropping/picking up passengers and exiting within 10 minutes."