When we call someone a hero it means the person is capable of a multitude of skills, like a hero who can sing and dance and at the same time he can fight a dozen people and can also do business and at the same time, he can become a politician. All these roles only one person can do, our real-life hero, Dr Prithviraj Amonkar, a real multifaceted person I have ever known. 
I have known Prithvi for quite some time and he came across as an adventurous person who likes to move into difficult terrain and who had made his passion a part-time profession. I was not aware that Prithvi is also a doctor. When I met him to get to know him better he narrated his entire story: one of a journey of Dr. Prithvi Amonkar from being an average student to a very famous doctor.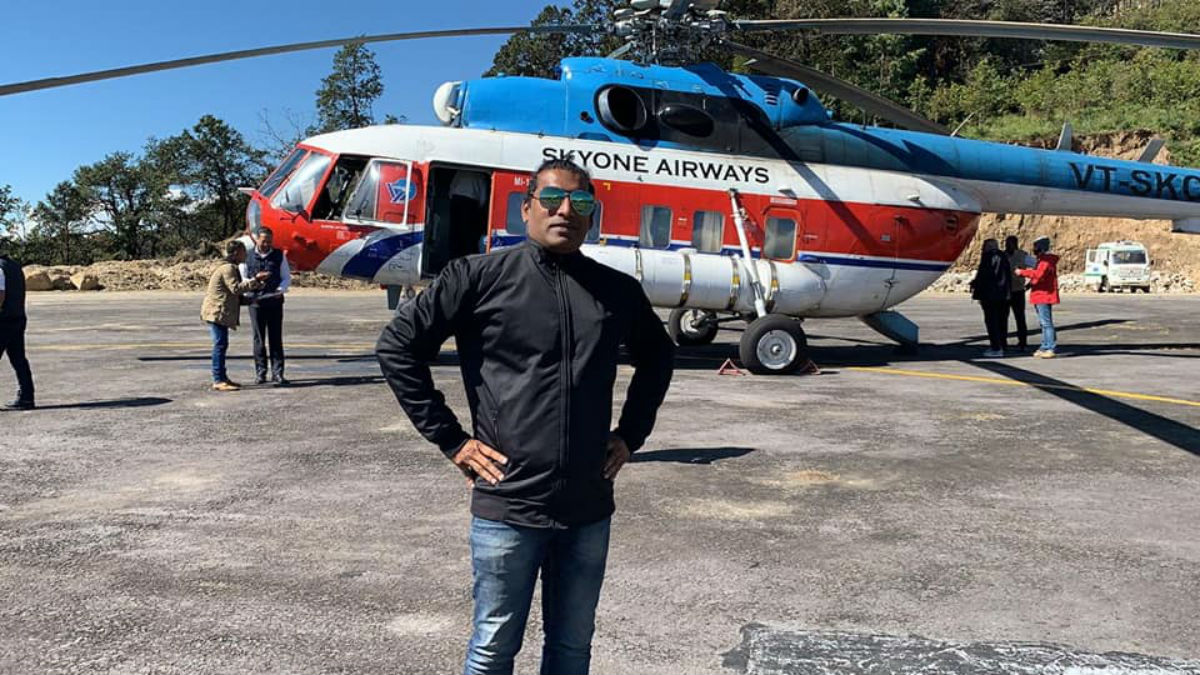 Prithvi told me that he was a very average student right from his childhood. "As a child, I was an average student but I had a skill of grasping all that happens around me by listening very quickly," said Prithvi adding that even though he was highly talkative and distracted, he would keep the pace with what is happening around him.  "As a child, my parents and grandparents would not let me participate in outdoor activities or sports, and the people who know me now find it hard to believe."
Since Prithvi was not allowed to participate in outdoor sports activities, he gradually developed interests in indoor activities like painting and creativity. "I was very good in arts, and that won me a North Goa District Camelin contest for five consequent times," he said adding that he also won many awards for his creative work. "I won Goa Police award for my paintings, I am also into the making of Portrait Paintings, Sketching and still art. I never took any professional training in Arts and it all came to me naturally." 
After the SSC everything changed as his father told him that there is no scope for painting and art and asked him to take his career seriously. "I was persuaded to complete my graduation in the science and go to become a doctor which I am right now," he took a small pause and continued, "but my love toward the art never vanished and in fact, it kept growing and I continued my passion alongside my post-graduation. Whilst studying, I had participated in the national level singing competition at Aurangabad and soon I recorded my first album in Marathi."
Despite having an inclination towards the art and creativity, Dr Amonkar went for his medical degree and the reason behind this was the wish of his father. "My father wanted me to become a doctor since according to him there was no future in art and creativity. In fact, I have always been an adventurous person and wanted to join the military after my high school, but every time I made up my mind, my father would tell me to finish my graduation and later he convinced me to complete my post-graduation," he narrated. Finally, Prithvi started his clinic.
"I remember my father's words 'My son, I have guided you till here, now you are free to do what you wish'. Soon after I opened my clinic, I took it to the next level and today I have completed 21 years of practice with thousands of patients treated successfully," said Prithvi.
Another thing that Prithvi mentioned to me was about his journey into adventure trekking. "The story begins right back in my college days when I was pursuing my graduation in Belgaum. "Every weekend I would take my bike and head out in search of new places. Initially, it was just me and a friend later on it got into a big group of bikers travelling to new places," said Prithvi. When Prithvi moved back to Goa, he got in touch with a group of people working into wildlife captivity releases, like snake and owls, "We used to rescue them and release them into the forest. Here the exploring of the new territory began, and slowly my hobby transformed into the passion and I started a Trekking Company and soon got associated with Goa Tourism."
According to Prithvi, his concept of trekking was completely different from the existing ones: he would take only a selected group of 20 people at a time and give them specialized treatment with food, refreshments and a good experience. "I started from 1-day treks to overnight treks, which include bird watching, crocodile and butterfly and nature trips. I had also tied up with Grand Hyatt with an adventure setup until the management changed," narrated Prithvi. In the Grand Hyatt Prithvi had a wall climbing area, 15 bicycles, flying falls, climbing bridges, RC cars for children and zorbing balls. 
Soon, Prithvi's adventure trips went international. "Every year I do one International trip, wherein I take around 30 people to those places which have not been discovered by tourists. I do not take up trips to the cliché spots as I am a wanderer by heart and I like to explore new territories," said Prithvi. He also mentions that he has a lot of people who have faith in him and are always with him.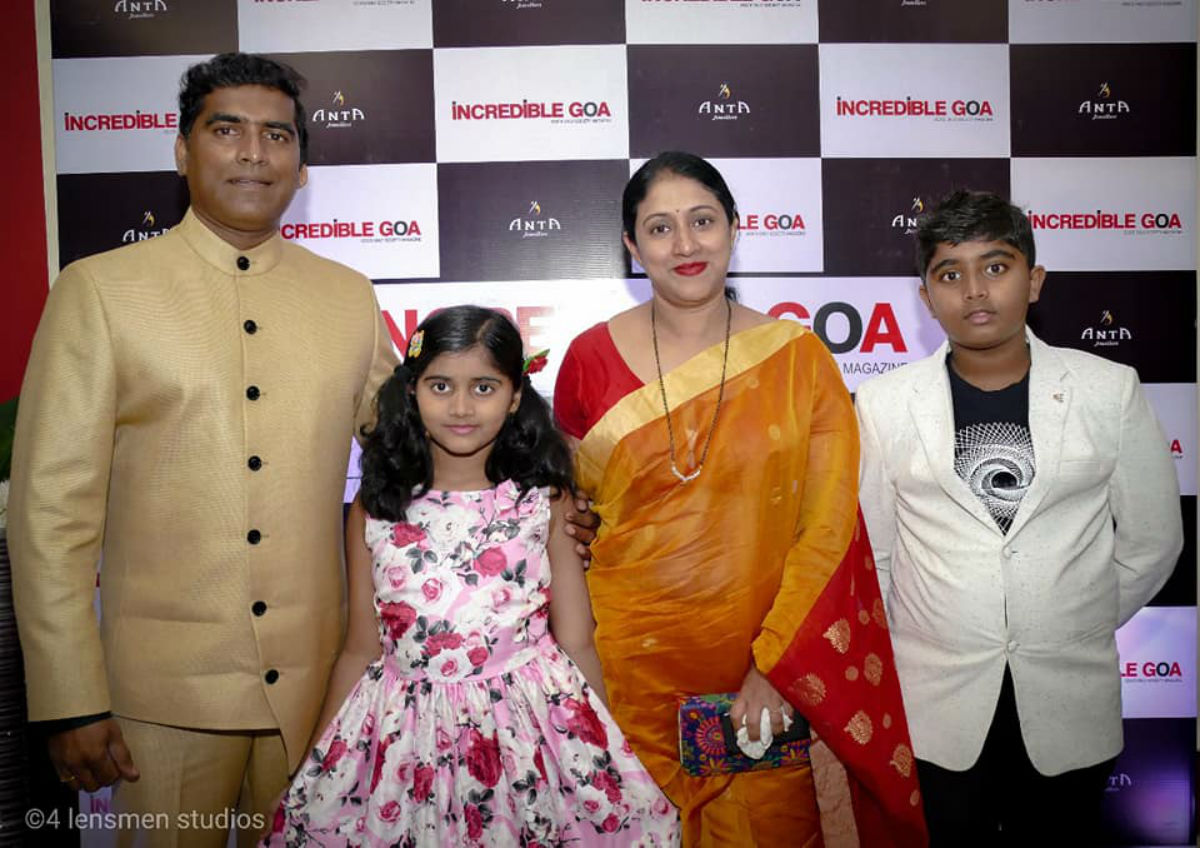 The next immediate plan Prithvi has is an exhibition of paintings taking 10 doctors with him with similar interests. The theme of the exhibition revolves around Chitarri art: an ancient art form which exists from four generations ago. The Chitarri art form is on the way to becoming extinct in Goa. "I have learned this form of art and will have the exhibition and later on have a workshop on this theme for children so that they know about it, it will be free of cost workshop."
Dr. Prithvi has recently decided to explore the field of hospitality and he started his first healthy diet restaurant in Mapusa. From the age of 17, Prithvi had been eating out and when he completed his post-graduation and started a clinic at Vagator, which is surrounded by a number of multi-cuisine restaurants.
"I always preferred eating out since it was a hassle to travel all the way back home for food. While eating out at all these foreign restaurants I realized that it is often healthy, whereas we Indians like carbohydrates which is not necessary, and that prompted me to start with the concept of healthy eating," said Prithvi. He believes that we should eat something that nature offers us which is good for our body. "These days, people consume so much junk food, without realizing how bad it is for their body." 
Dr Prithvi has opened his first healthy-eating restaurant, with a view to it being tasty as well as pleasing to look at. At the vision hospital in Mapusa, "Dr Shetye helped me start it up. We do not only get customers from the hospital but we get walk-in customers too. I also have a very good head chef Julie and she takes care of the restaurant."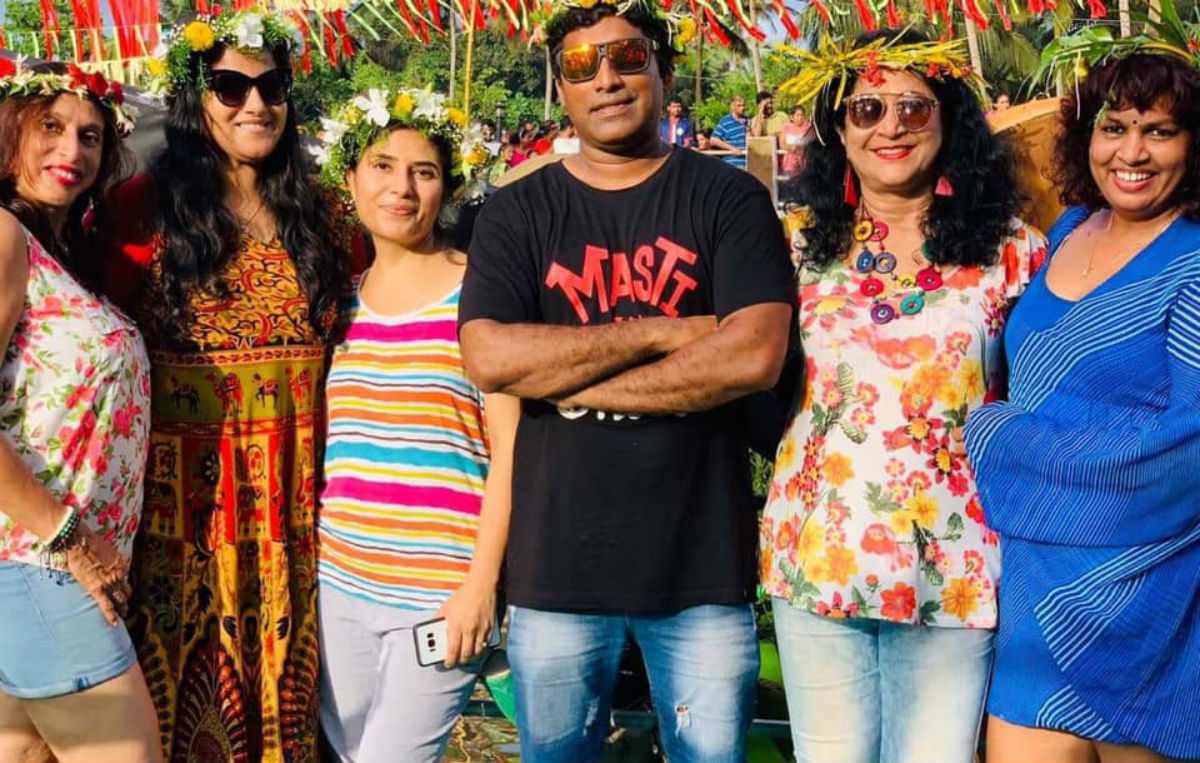 Dr Prithvi also tried to venture into the politics for short while but soon he gave up looking into the dirty games people play. "I have tried once and surely do not have any plans to carry on with it. I think politics made me smart, it made me capable to take on anyone and face anything," he said.    
Dr Prithvi had learned lots of things the hard way and he wanted to impart his experience to the people who want to pursue their passion while taking care of their profession. "I would like to say that Goa is the land of opportunities, you can stay anywhere in India and curse your luck but here in Goa, you have a lot of opportunities so don't lose it. Secondly, if you are born poor it's not your mistake, but if you die poor then that is on you. I kept continuing my profession while at the same time following my passion. I got into the business of restaurant business despite being a successful doctor by profession. If you feel you can manage it you should go ahead and do it," said Prithvi adding that "today youngsters only look for government jobs, just to enjoy Saturday and Sunday holidays and other government holidays, instead of starting something of their own but you can earn more and you would not need that government job so be your own master of your life."