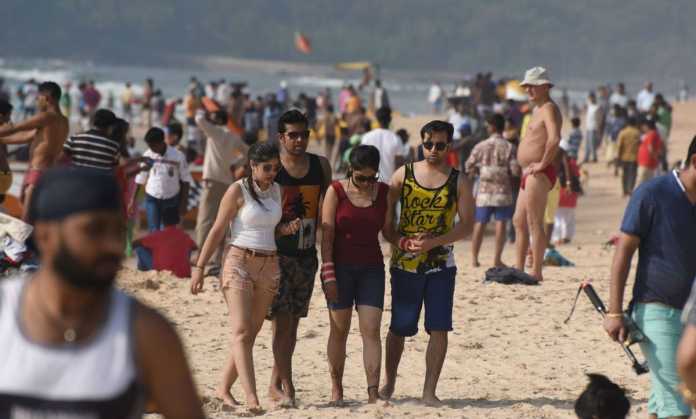 Tourist is not only guests but also someone who brings the revenue to Goa. They need to be treated with respect, but that is not practised regularly. There are several incidents of tourists getting fleeced and this article is based on the feedback tourists gave. It throws light on how they feel about Goa and Goans.
This state is the most preferred vacation destination in India, tourists from all over the world travel visit at least once in their life. They come to Goa to spend some quality time away from their busy schedule but once here, they face various hurdles of the crowd, harassment, fleecing, fraud, touts – the list is endless.
This feedback from tourists is an alarm to the stakeholders of the tourism industry of Goa, it is time to put things in order. You will find below a list of problems that every tourist faces while in Goa.
1. The Ever Growing Crowd        
With time, Goa's population has grown triple fold due to rampant migration. There was a time when Goan beaches were clean and less crowded but now, due to the increase in greed, the encroachment of the beaches have increased so much so, that there is barely any place to walk. Shack owners have covered the beach belt with sun beds. 
According to Chinmay Mukhopadhyay from Kolkotta, West Bengal, "There is no privacy left on Goan beaches due to overcrowding. You cannot enjoy a vacation in Goa if you are not explicitly looking for loud party time. No peaceful walks on the beach at the night. No privacy on the beaches. What I am trying to say is that Goa has become highly crowded and hence if you are looking for some time free from all the crowd and banter, Goa is not the place. What I would suggest is check out some of the nearby places which are relatively unknown. I know one such beach though the name escapes me right now, it is equally beautiful and relatively quiet and peaceful. The above experience of the tourist is enough to give an idea as to where the things are reaching, and what we need to do. There is no doubt that Goan beaches need a face-lift with respect to its crowdedness and encroachment by the vendors & shack owners."
2. Touts and Frauds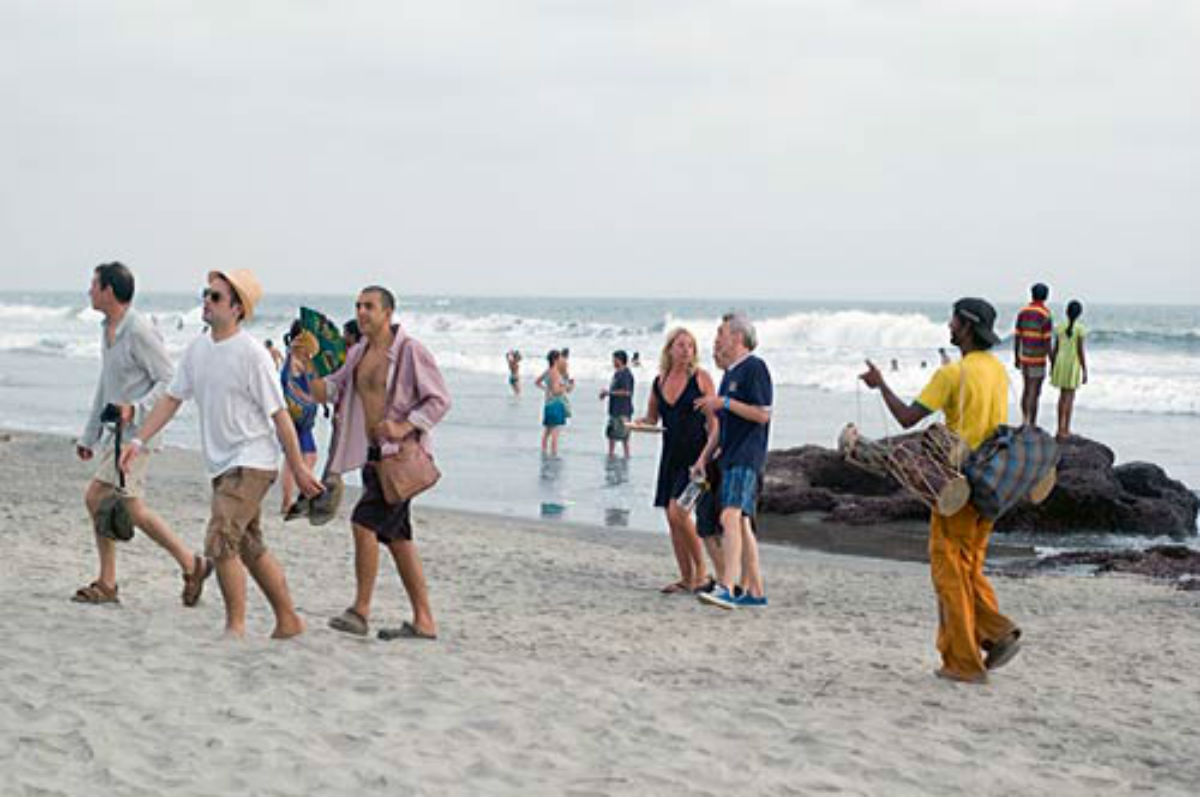 A common issue most tourist destinations face is that of cheating and duping. Goa had been different in this aspect and its people are known for their honesty and sincerity. But, with time things have changed. Increase in tourists has led to a substantial rise in the hospitality industry. The main business of touts was to solicit customers, but when their number started growing it lead to harassment too.
There are touts in every business right from the hotel industry to the taxi services. They identify tourists who are non-Indians and take advantage of them. There is one more league of touts in the state which comes under the fraudulent category as they target Indian tourists and fleece them by tempting them.
3. Rising Rates of Food and Drinks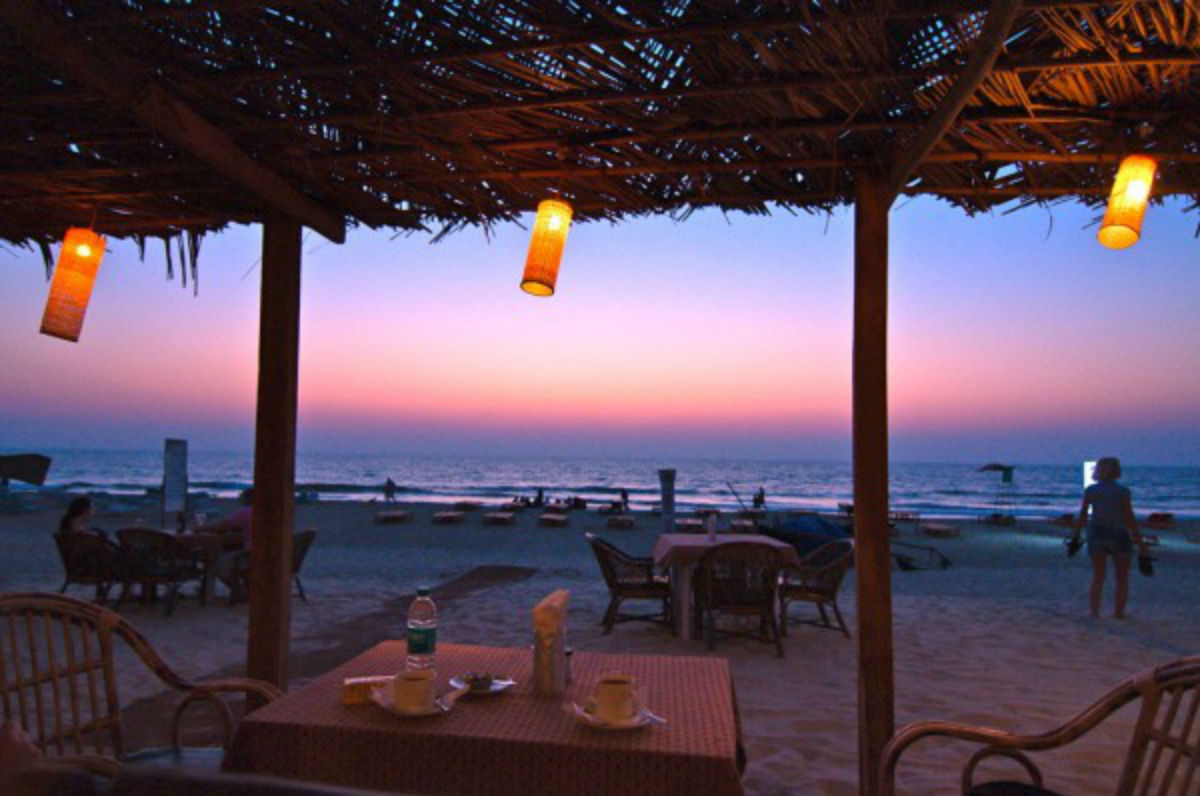 Any tourism destination survives on its hospitality industry services like lodging and food. Goa is known for some of the cheapest and best quality liquor and fresh seafood, but the skyrocketing rates, especially on the coastal belts has made the lives of tourists difficult. According to the report, some of the beach shacks are fleecing tourists by charging them incorrectly.
According to Swati Sumit Chaudhary, presently settled in Goa, there are two different rate cards that are maintained by the shack owners, one which is meant for locals and second for the tourists (Foreigners) and hence it is very important that there is a need for standardization of the rate cards.
Another tourist Mr B J Shetty from Mangalore who visited Goa three years ago was fleeced by a shack operator. "While I was in Goa with my family, we asked for the seafood platter. The waiter told with Lobster Rs 4000 and without lobster 3000. Visiting Goa without lobster, no way. We ordered with lobster. The platter was served with lobster. To our disappointment, some minced thing was stuffed inside the full lobster shell covered. When did I ask the waiter where is the lobster flesh? No answer." 
The above examples are clear a clear indication of the fleecing problem in Goa.
4. Lack of Public Transport and Expensive Taxi Service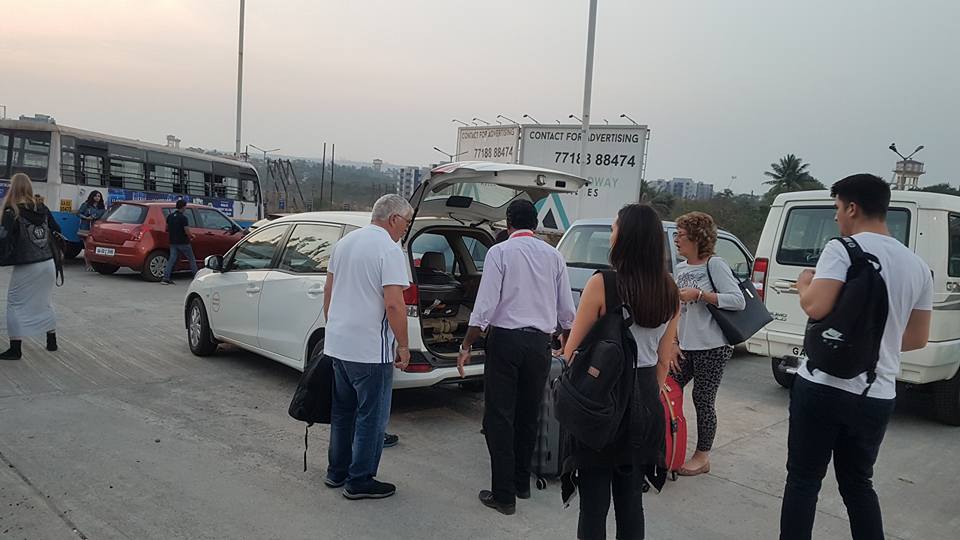 Commuting is a major hurdle in Goa due to the lack of public transport availability. There are railways in the state and the bus service is limited and the only option that remains with tourists is either to hire a bike or ca,r or opt for a taxi service which is very expansive.
There are no fewer stories about the fleecing by the taxi operators in Goa but neither the Tourism Department and nor Government has an answer to it. It is not just the Tourists but even locals face the brunt of inefficient transport service in Goa. 
According to one report published in the Times of India "With taxi operators in the state not allowing app-based cab services like Ola and Uber to enter the market, there is no other way to book your ride. Tourists and locals alike, in Goa, are forced to rely on either their familiarity with a taxi operator or hire the first visible cab. This allows taxi operators to dictate both terms and fares."
Salvador De Costa, convenor, and spokesperson of SpeakGoa, a non-profit social forum actively involved in creating awareness on civic, environmental and economic issues in Goa, says, "Goa has the highest minimum fare for autos and taxis in India. Even on ordinary, non-peak days, an autorickshaw driver charges a minimum of Rs 30 for a distance of even less than 1 km, and the Taxis charge Rs 50 for a very short distance and the fare can go up to Rs 100 for distances of about 2 km. (source)
There is no doubt that until the public transport facilities are not made available or the services like Ola and Uber is brought into the state, there will be no change in the attitude of taxi and rickshaw operators in Goa.  
5. Harassment from Traffic Police 
This is another major problem most tourists face in Goa. If you have observed carefully, you will be able to justify that traffic police targets tourists more compared to the locals and the reason behind this is the vulnerability.
Traffic police are aware that most tourists do not carry the proper documents or the documents are insufficient from where they hired their vehicles. This way the traffic police surely achieves its targets but sends a very wrong message across about harassment.
Here is the statement of one of the tourists, Porus Doctor, who has signed a petition on change.org about the behaviour of Goa Traffic Police with the tourists. "I have been noticing several accidents and people dying on the roads of Goa , it is the responsibility of the traffic police to streamline traffic, stop speeding taxis, buses loaded trucks, drunk drivers, I have been shocked to notice , even the school bus drivers are drunk in the afternoon, But the traffic police are least bothered in fact they share a cozy club relation with most local undisciplined drivers, and the only attention of the traffic police is how to stop tourist on rented local scooters and extort money out of them, they pull away the keys of the scooters, then take the licences of the tourist and keep them paraded on the roads, till the money/bribe is not paid , This is the most serious form of human rights violations, even the Maoist would not do something like this , I request complete in-camera recording of all traffic police nakabandi  across goa, And no traffic police should be allowed to stop motorist or issue challans in the absence of camera recording of the nakabandi.
please help in making governance effective and corruption free, the police have forgotten that respect is to be earned and not demanded."There are many more such cases of police harassment of tourists but it is not possible to discuss them all, but it makes the point clear that there exists harassment by the police in the State and it sends a bad message.
6. Rent a Bike or Car from Vendors in Goa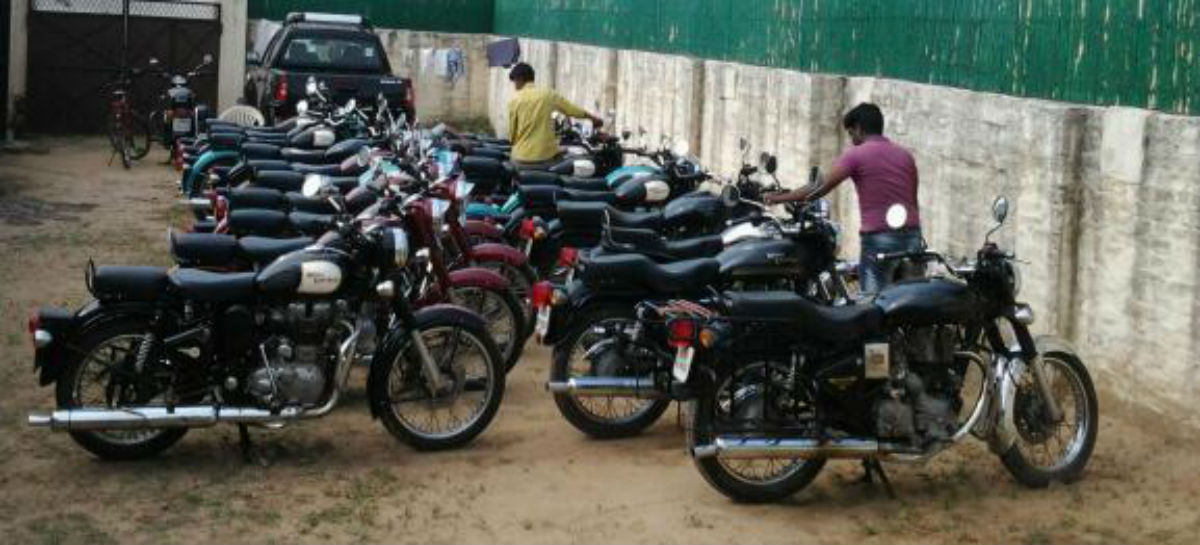 Be careful when you rent a bike or car from unauthorized vendors in Goa. Rent a bike is one of the biggest businesses in the tourism industry and due to this, it creates a huge potential for the various businesses to venture into this, but while doing so, some of them completely forget ethics and it results in fleecing and cheating.
I remember a recent incident where one tourist from Gujarat Mrs. Soma Sahoo wrote to me on Goa Prism's Facebook page narrating her ordeal. According to her, she hired a vehicle from one Siddhesh from Baga who supposedly gives bikes on rent in an unauthorized fashion (noncommercial vehicles)
"I feel really sorry to inform the kind of treatment we tourists receive from the local Goan people. They come with goons and threaten tourists for money? What is the safety and security of women in this state? The guy who had given us a bike on hire literally abused and misbehaved with me. Threaten me and my husband to pay him 2500/- for a minor scratch on his bike. However, when he took the bike from us in the morning he said nothing. He called us in the evening and demanded 2500/- he also got a goon along? Is this the kind of behaviour a tourist would expect. The hotel simply denied helping as we had hired the bike from outside. The goon tried to snatch my phone when I tried clicking pictures of the bike.  We had no other option but to pay as these guys who threatened us that they would harm us if we stepped out of our apartment and we had to board a train. In fear of missing the train and all the danger that the locals might drag us into, we paid the money. Also considering my safety my husband paid as that was an unknown place for us." She also forwarded some images of the vehicle she had hired from that so-called Siddhesh. 
If you have an input to rectify these issues, write to us or leave a comment down. 
IMAGE SOURCE: INDIA WEST