Vijay Thomas is a Goan entrepreneur who has scaled incredible heights in IT and management  and in just two decades, he has set up  offices in  various parts of the world  with headquarters in Toronto, Canada. Ghar Wapasi (back to the roots), according to Vijay, is an opportunity for  people who have come back to their home towns because of covid and are now asked to go back to office by their employers. 
Ghar Wapasi is a talent search in a cut-throat pool for  skilled manpower across the globe. It is a modern hiring strategy that will change the way people  acquire  talent. The main purpose behind this strategy is to provide  better opportunities and quality of life to those skilled persons who have returned back to their roots or want to return to their roots.  
Covid has changed the way people  live and work and some big companies have sent their employees to work from home. This may be permanent for some companies but for most others, it is possibly temporary. "I feel that those who have been sent back to work from home by the multinational companies from India and Overseas have got used to the trend of working from home and that is very difficult to change," said Vijay adding they are also aware that sooner or later some will be called back to their respective places for which they might not be ready. "This is where Tangentia's 'Ghar Wapasi' comes into the picture. We have devised a strategy wherein all those who are back in their hometowns will be able to continue to work from home when they join our Team Tangentia." 
The only small catch is that this method will adopt a hybrid mix of working from home and also from the main offices. "But it will be different from what their employers will be offering them. Here we have set up  small regional offices for our team where they can go and meet other team members, interact with them and brainstorm if required. Now we are working on our new model: "work cluster", where we have set up  small clusters of  offices with a maximum distance of 2-3 hours between each one. Goa is the hub and part of the Goa cluster, there will be offices in Belgaum, Karwar and possibly Kolhapur."
The Talent Hub
India is a hub of talent and companies from across the world take much of their workforce  from here. Vijay is aware of this and is taking the best advantage of this. "Places such as Belgaum, Karwar and Kolhapur have very good engineering colleges as well as MBA schools and a very well educated population in general. These young people now move to Bangalore, Pune, Mumbai, Gurgaon or Overseas after completing their education but my idea is to bring them back  home and have this home-grown talent work with us at Tangentia," said Vijay adding " places like Karwar are very small, with hardly any opportunities and Goa is the nearest place for them. We want to give a platform to this pool of talent, bring them into our company and allow them to work from the comfort of their homes. Karwar also has a naval bases and the spouses of the naval officers, who are highly educated, do not have any opportunities in small towns like Karwar could also find this attractive."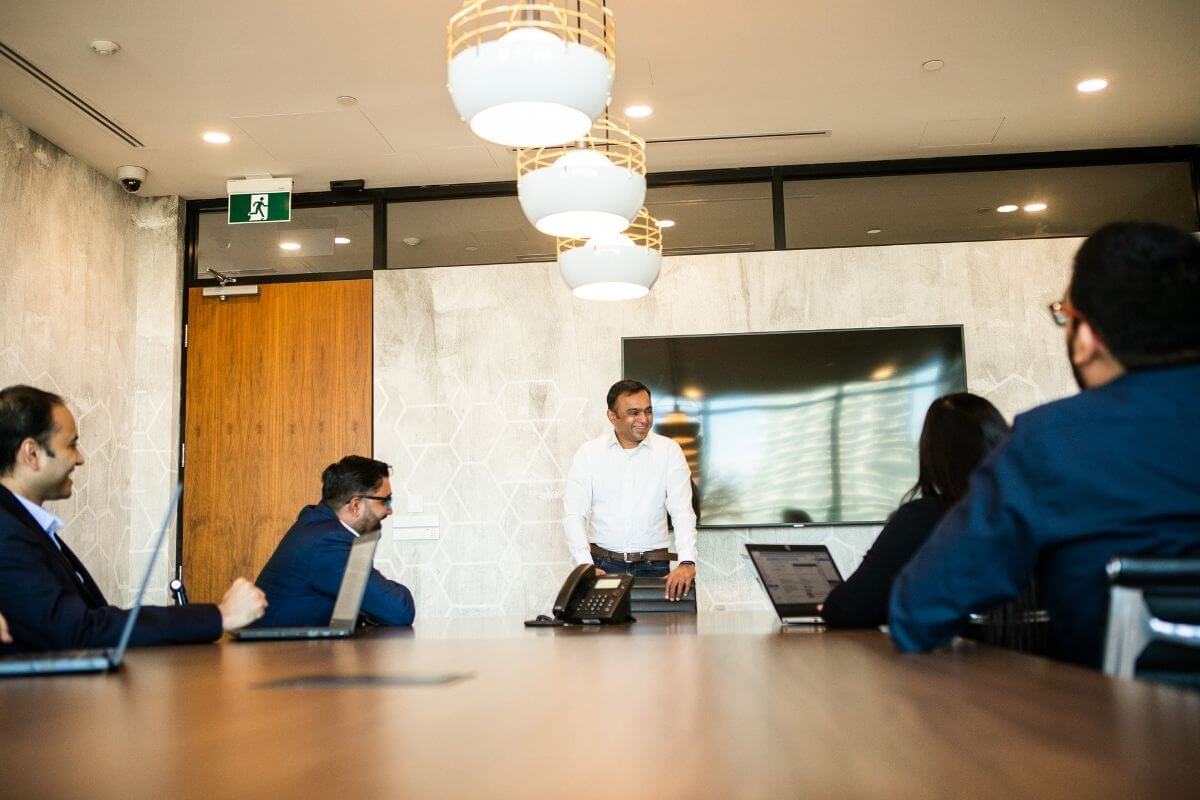 The Idea of Ghar Wapasi
Vijay tells us where  'Ghar Wapsi' struck  him. He recalls "At the annual Tangentia Christmas party in Goa as I was giving away awards to some of the most deserving employees, the 'newcomer of the year' award went to a lady from Karwar, another award to someone from Belgaum, which made me think if this kind of talent we have from these small places, then why not start a hunt for more? One thing led to another and during our strategic meeting we decided to take step ahead in this direction." 
The 'Ghar Wapsi' model provides  employment opportunities to talented people right here at their doorstep and that too without physically moving away from their roots. "This model is super cool: it gives opportunities for people to work with a multinational company like Tangentia without moving out of their hometowns," said Vijay. 
"We are planning to provide  similar opportunities to people from more Tier II and III cities after our initial pilot. They can stay with their families, do farming if they desire, pluck coconuts, mangoes and work as well," said Vijay adding that "This concept may not appeal to everyone, but we are fine even if 10% do the 'Ghar Wapsi' it's a huge number, but when people want to do that, Tangentia wants to be an option for them."
Vijay has already started an office in Trivandrum, Kerala and soon will be starting another in Calicut. "This way we will be building a network of offices and growth opportunities for the people by appointing a site manager, team leaders etc. This will also build relationships with  colleges and creating academia for  talent," said Vijay adding that today he is dealing with more than 300 people who all have the option of  'Ghar Wapsi'. "Today, when most of our employees are working from home, we don't need an office but the reason we have offices is to build that team spirit. Soon we will have 50 people working from home in Belgaum so the reason behind having an office, is to allow people to get to know each other and bond together as a team and collaborate better."
"We have developed a 3-2-2 model: that means 3 days they work from home, 2 days they come to the office and 2 days they get  off. With this calculation, considering we have 50-seater office space, with 2 days a week of work from office we can easily have 100 people working from the same place. This way we can convert all the office spaces into double the number of employees. 
The Additional Benefits
Besides providing an opportunity to  aspiring talents, Vijay is also planning to offer  incentives for  referrals and give  signing bonuses to  new recruits. The signing bonus will be given in the form of FOHO Coins: a crypto currency owned by the Tangentia Ventures. 
According to Mamatha Manu, the HR Manager of Tangentia, referral is considered to be one of the most reliable sources of fresh talent acquisition. While talking to the ETHWorld she said that with the new bonus, the inputs of the references from employees has grown  considerably. "This new concept will not only attract more fresh talent, who want to join the company, but it will also become a tool to retain them for a longer period of time."